House Judiciary hires attorneys who have argued for Trump impeachment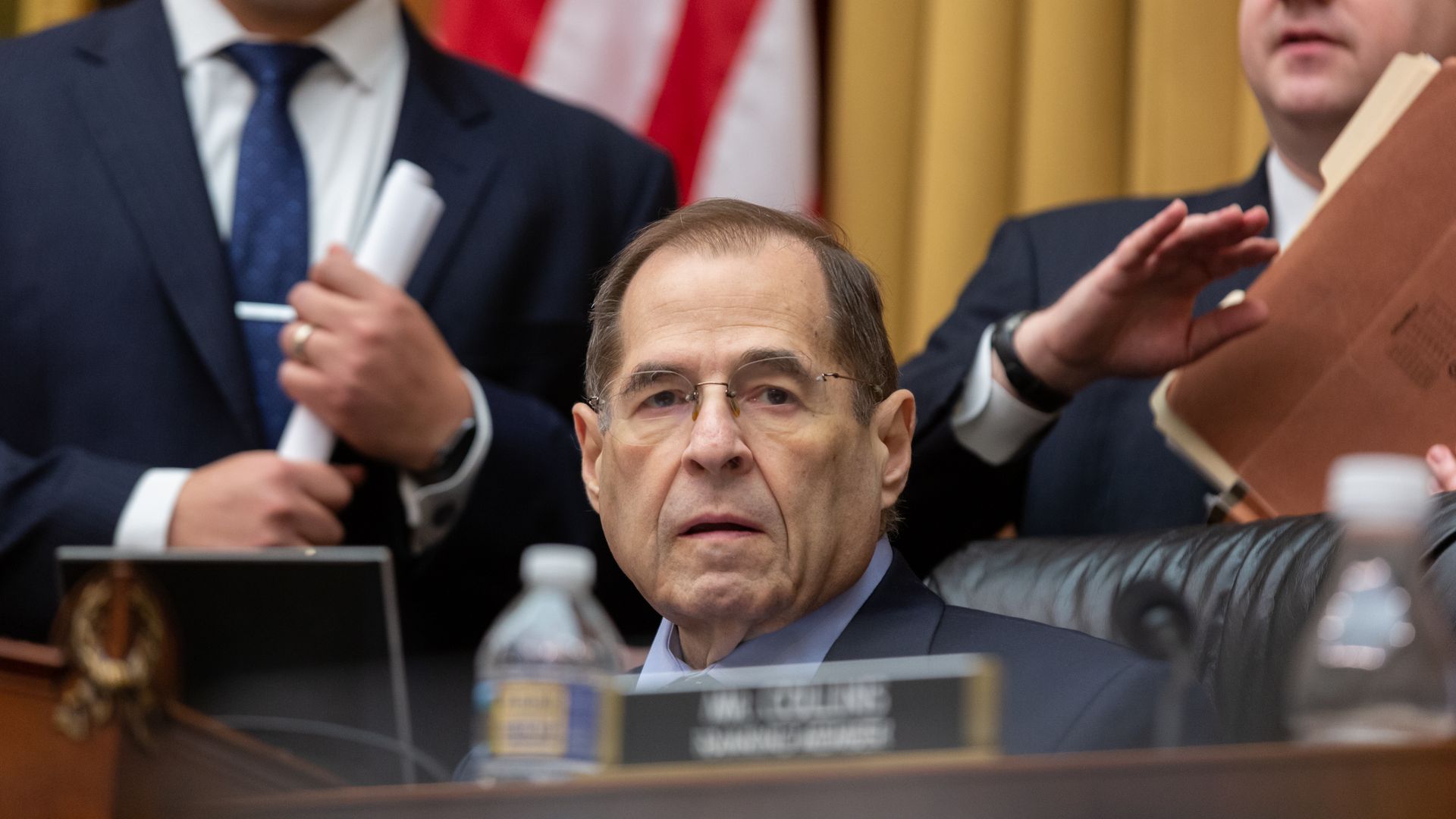 House Judiciary chairman Jerry Nadler (D-N.Y.) said Tuesday his panel has retained two high profile white collar lawyers to provide advice to Democrats and explore legal and ethics inquiries involving President Trump and his administration.
Why it matters: Nadler did not disclose many details about the inquiries Norman Eisen, a former Obama administration ethics czar and watchdog, and Barry Berke, a prominent criminal defense attorney, would be involved with. However, both are vocal Trump critics and have published writings outlining a case for impeaching or indicting the president for obstructing justice, CNN reports.
Go deeper: Democratic hit list: At least 85 Trump investigation targets
Go deeper