Truce extension likely as U.S.–China trade deadline looms
As the Trump administration's March 1 deadline for a trade deal with China approaches, with another Xi–Trump summit to follow, it seems almost impossible that a comprehensive agreement will be reached in time. The likely outcome is a punt that defers tariff increases in exchange for ongoing Chinese purchases of U.S. soy and energy.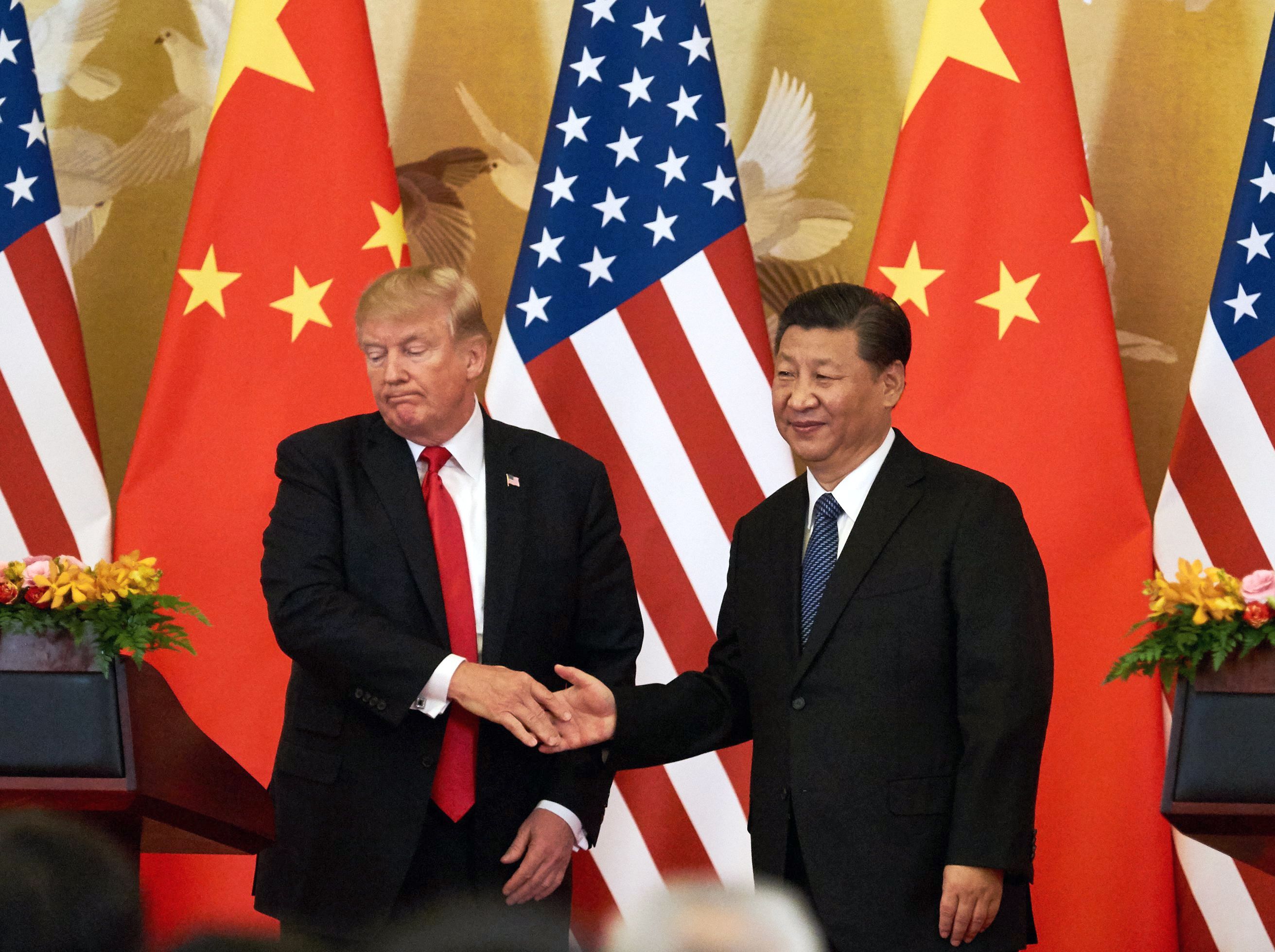 The broad contours of China's current offer have become clearer:
Yes, but: The U.S. wants more structural changes. China apparently hasn't proposed satisfactory subsidy cuts across China 2025 sectors, nor a credible commitment to scale back informal "buy China" policies. China denies that it requires technology transfers for market access, limiting what it can offer. The U.S., meanwhile, hasn't offered to buy Huawei equipment or to stop its campaign to dissuade allies from patronizing one of China's leading companies.
Where it stands: A modest deal that preserves the truce — marked by ongoing talks, the resumption of Chinese purchases of U.S. agricultural goods and a stay on U.S. tariff increases — remains within reach by March 1. That could provide a bridge to a longer-term deal, potentially announced with fanfare at a summit even with key details unresolved.
Between the lines: Further escalation isn't in the short-run economic interest of either country. Increasing the current 10% tariffs to 25%, as the U.S. threatened, would reduce the purchasing power of U.S. consumers and eat into the profits of U.S. firms with China-centric supply chains. It would effectively be a $30 billion tax hike on the U.S. economy (and more if the scope of the tariffs were broadened).
The bottom line: The prospects of another extension depend on the Trump administration's endgame — whether rolling back tariffs to maintain the current level of integration, escalating them with a big step toward economic decoupling, or simply holding on through 2020 and leaving the big decisions for a second term or a new president.
Brad Setser is the Steven A. Tananbaum Senior Fellow for International Economics at the Council on Foreign Relations.
Go deeper