The world's largest spice company is using AI to create new flavors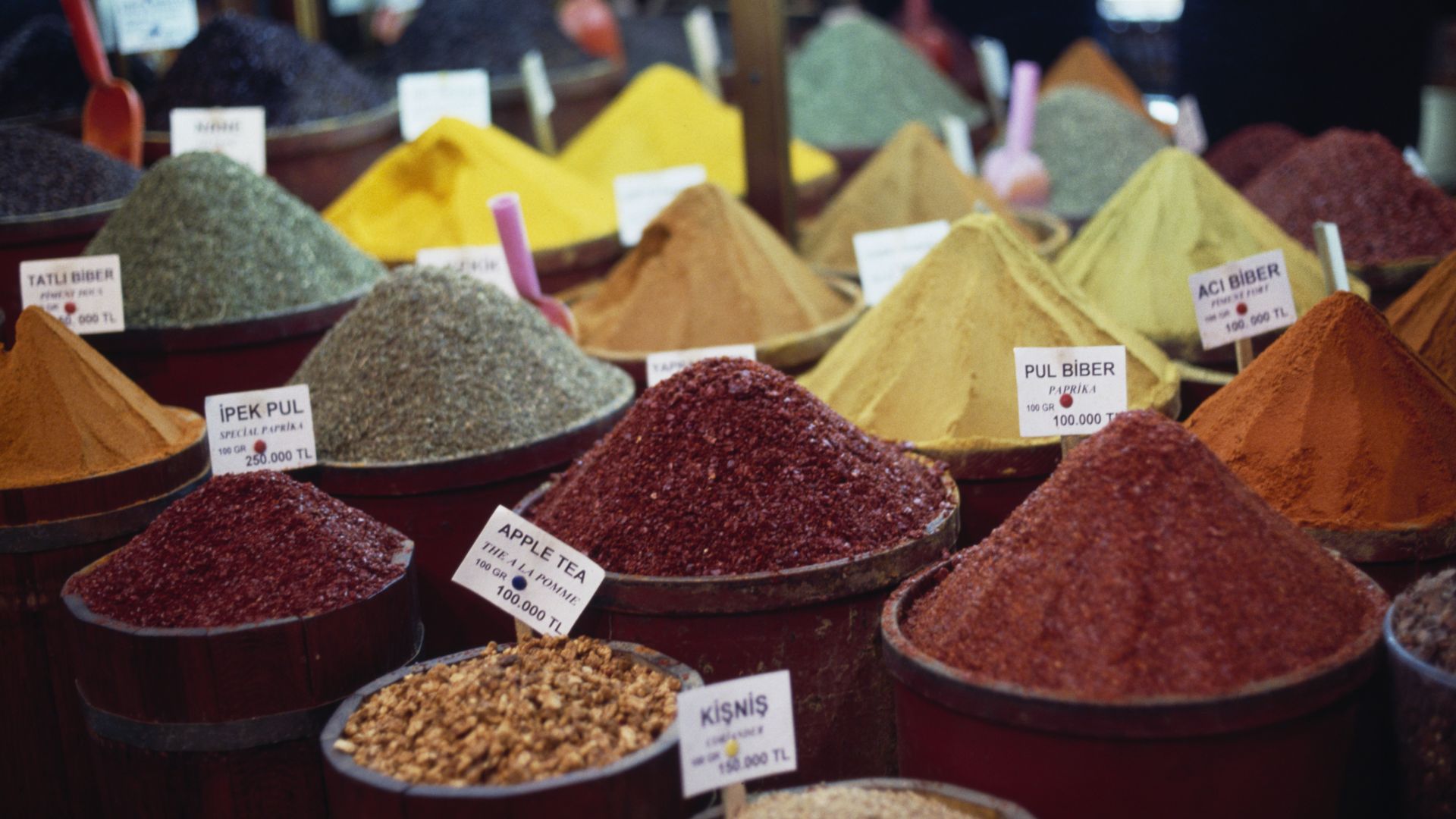 At some point in the future, when you order a pizza, you may be surprised at the taste — with odd ingredients added not by the ingenuity of the chef standing behind the counter twirling dough, but an artificial intelligence program with its own idea of a savory pie.
What's happening: McCormick, the world's largest spice company, has begun working with IBM Research to create new spices that humans might not consider. Among its latest concoctions — the cumin pizza, says Richard Goodwin, principal research scientist at IBM.
Why it matters: AI is starting to change our palate, and not just when it comes to food. As we've previously reported, AI is introducing novelty and creativity into food, in addition to fashion, art, cocktails, and dance.
"The computer doesn't have some of the same biases we have," Goodwin tells Axios.
How it works: The system, which is still in the testing phase, pulls from decades' worth of data on spices to identify a base formula for a flavor category (such as a BBQ sauce). Then it incorporates new, sometimes surprising ingredients, as well as sales and trend forecasts, to make sure the new flavors perform well.
The algorithm can cut spice development time down by two-thirds, CNN reports.
By the numbers: The IBM system can examine hundreds of thousands of formulations that have been tried in the past, involving some 5,000 ingredients. "A person just can't deal with that," Goodwin says.
At the end, humans make the decision: A consumer taste-test follows the AI process. "There's always going to be a need for humans to taste," Bob Doyle, VP of the Robotics Industries Association, tells Axios.
Driving the market: "Consumers are expecting ... our products in the food and beverage world these days to be better," said Maria Velissariou, chief science and technology officer at the Institute of Food Technologists. "They need to have nutritional content, they have to be high quality, they have to be accessible, and they have to be affordable."
Carlsberg has used machine learning to predict what beer will taste like, and Foodpairing helps restaurants devise ideal cocktail and meal pairings, per CNN.
Go deeper