Report: Brother of Jeff Bezos girlfriend leaked to National Enquirer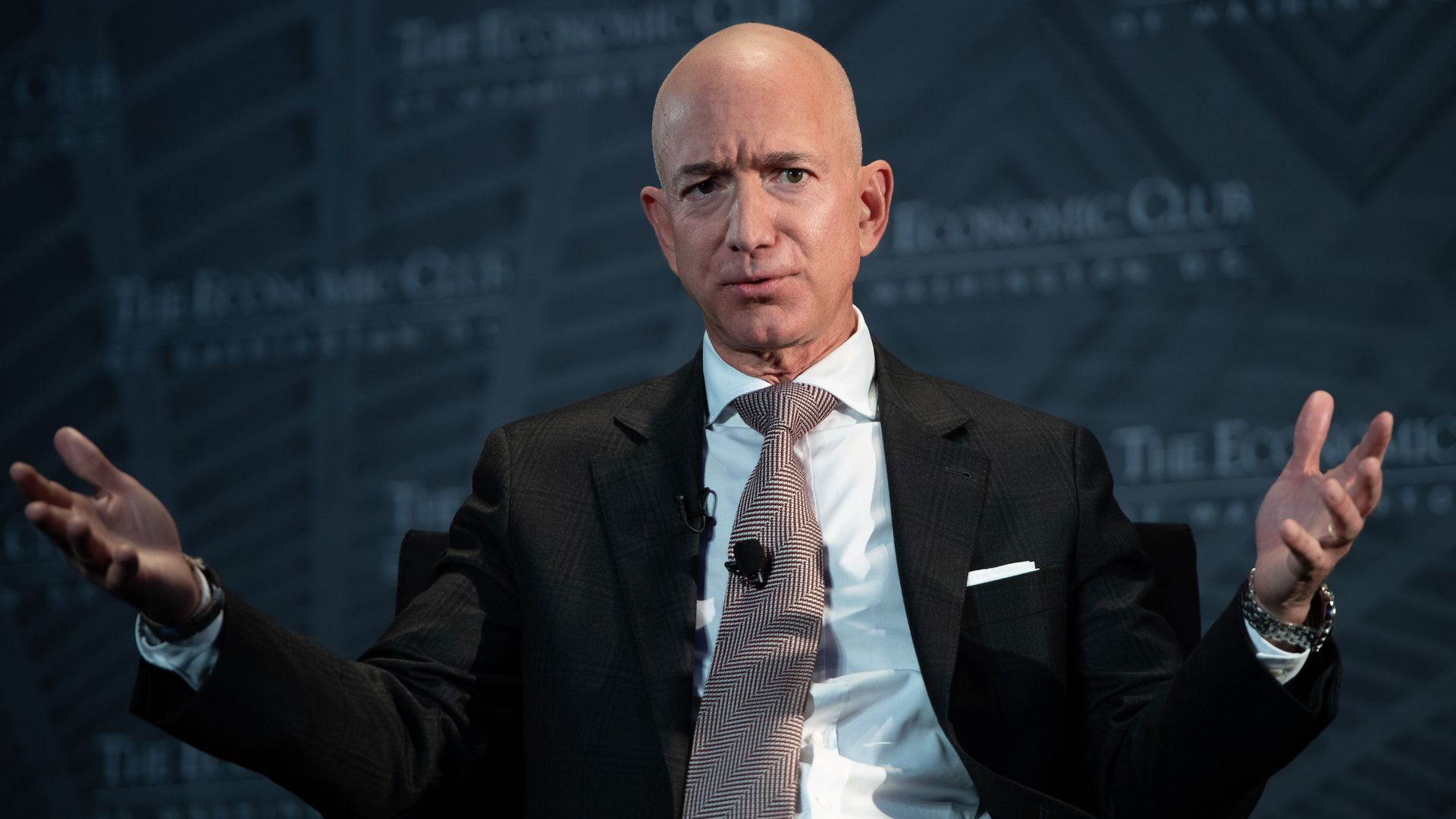 Private investigators assisting Jeff Bezos have concluded that the brother of his girlfriend, Lauren Sanchez, had leaked the couple's intimate text messages to the National Enquirer, the AP reports Monday, citing a source familiar with the matter.
The details: The brother, Michael Sanchez, is reportedly a supporter of President Trump, who has mocked "Jeff Bozo" following the Enquirer's publication of many details on the end of Bezos' marriage.
He's also said to be an acquaintance of Trump allies Roger Stone and Carter Page.
According to the AP, investigators have not disclosed how they believe he gained access to his sister's intimate text messages, and Sanchez did not immediately respond a request for comment.
The Daily Beast, citing multiple sources at AMI, the tabloid's parent company, was first to report that Sanchez was the Enquirer's source.
Go deeper