Senate will vote on Alexandria Ocasio-Cortez's Green New Deal resolution, McConnell says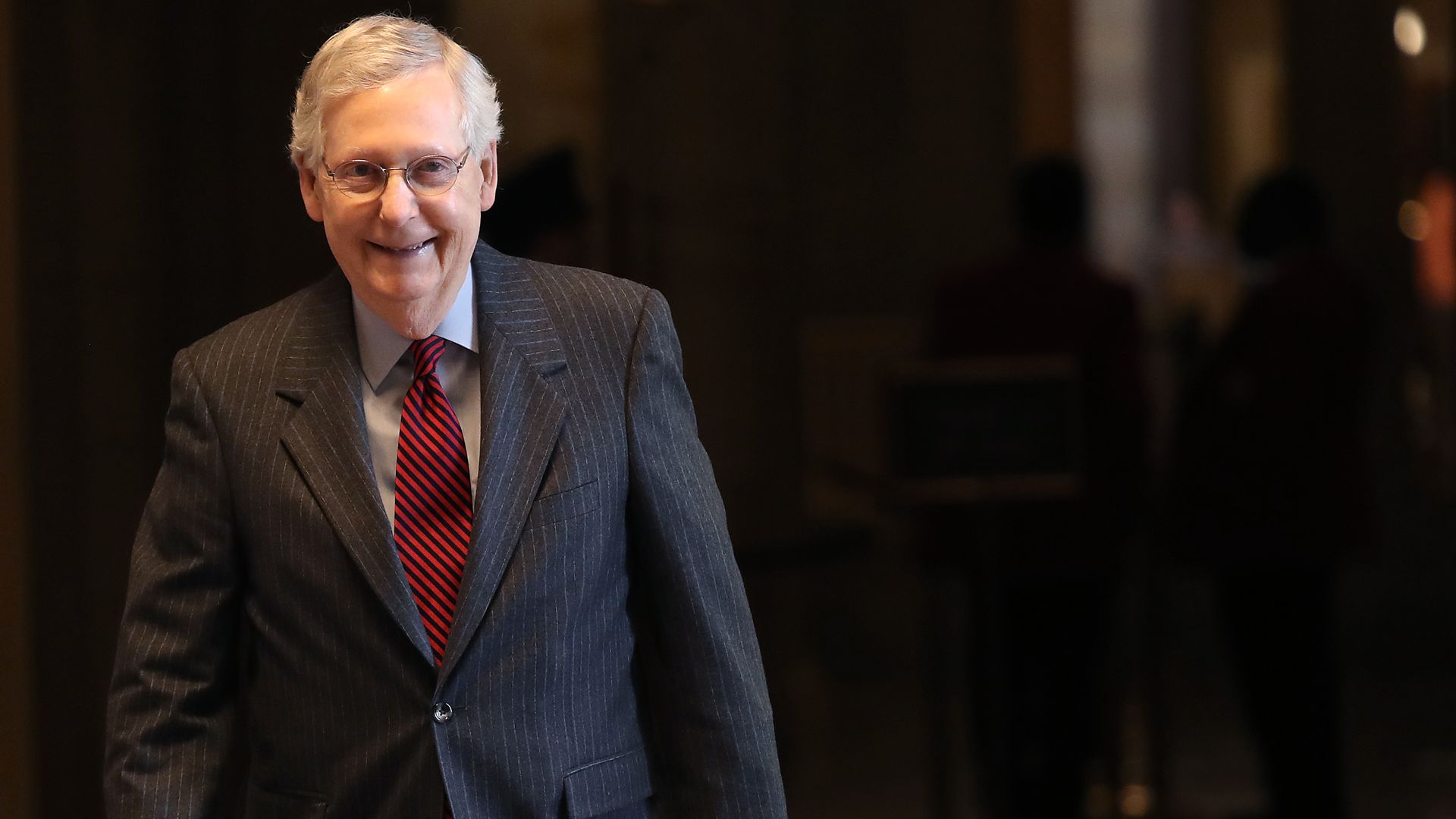 Senate Majority Leader Mitch McConnell told reporters Tuesday that the Senate would hold an upcoming vote on the Green New Deal resolution introduced last week by Rep. Alexandria Ocasio-Cortez (D-N.Y.) and Sen. Ed Markey (D-Mass.), saying he wants "to see how [Senate Democrats] feel about the Green New Deal."
Why it matters: McConnell wants to get Senate Democrats, especially the 2020 presidential election hopefuls, on the record about their support of the sweeping climate resolution. The Trump White House believes that tying Democrats to socialist policy ideas like the Green New Deal could be the key to victory in 2020.
Go deeper: The fight Trump and AOC both want in 2020
Go deeper