Coal plant crisis in South Africa raises concerns about stranded assets
South Africa's largest state-owned company, the utility Eskom, is currently in a financial crisis that threatens the broader economy. According to a former high-ranking government official, the crisis stems mainly from two of the world's largest coal plants financed nearly a decade ago that have dramatically underperformed expectations and now threaten billions of dollars in losses.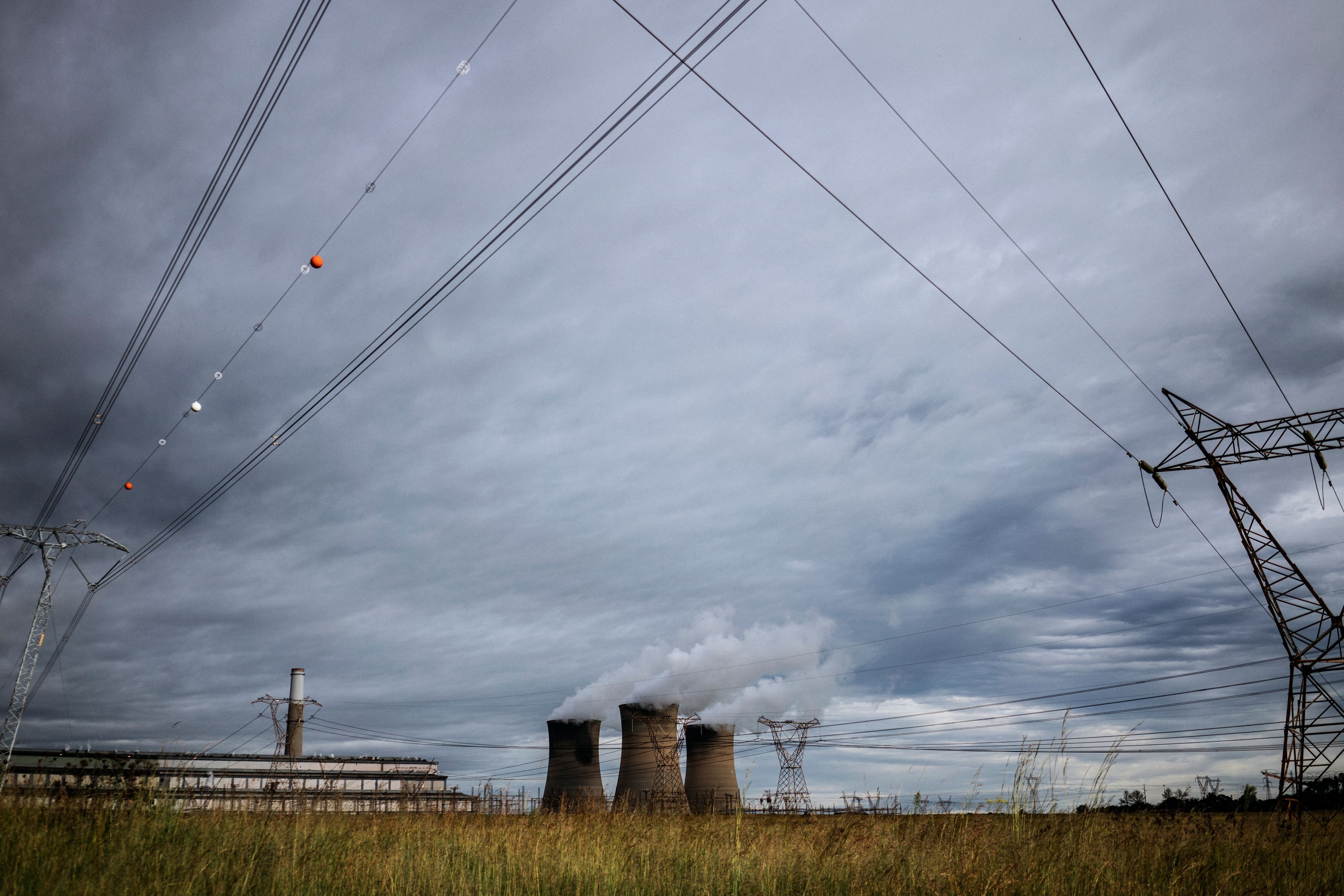 What they're saying: In an opinion piece published earlier this week, Eskom non-executive director Rod Crompton admitted the plants are behind schedule, over budget and dysfunctional, calling them "probably the single largest disaster in South Africa's economic history."
Why it matters: These plants, funded in large part by foreign financiers including the World Bank, U.S. Export-Import Bank and China Development Bank, were justified primarily on development grounds after a controversial battle with environmental opponents.
They were approved despite environmental concerns because coal was considered the cheapest option at the time of construction for achieving energy access and powering the economy.
Instead, the plants have contributed to blackouts, debt crises and now systemic financial risk after becoming stranded assets.
The big picture: Researchers at Oxford's Smith School are increasingly concerned that other developing countries beyond South Africa are putting their economies at risk by supporting coal plants that could become stranded assets down the road.
Developing countries still often require foreign finance, but they have grown more wary of the potential risks, including balance of payment crises.
This fear is perhaps most alive in Southeast Asia, where China is financing a string of new coal plants under its Belt and Road Initiative.
What to watch: Just as they did a decade ago, analysts and advocates are warning that these coal plants could inflict major economic damage. The question now is whether the financial crisis brewing in South Africa will be a big enough deterrent to dissuade Southeast Asian governments from falling victim to economic crises of their own.
Justin Guay directs global climate strategy at the Sunrise Project and advises the ClimateWorks Foundation.
Go deeper