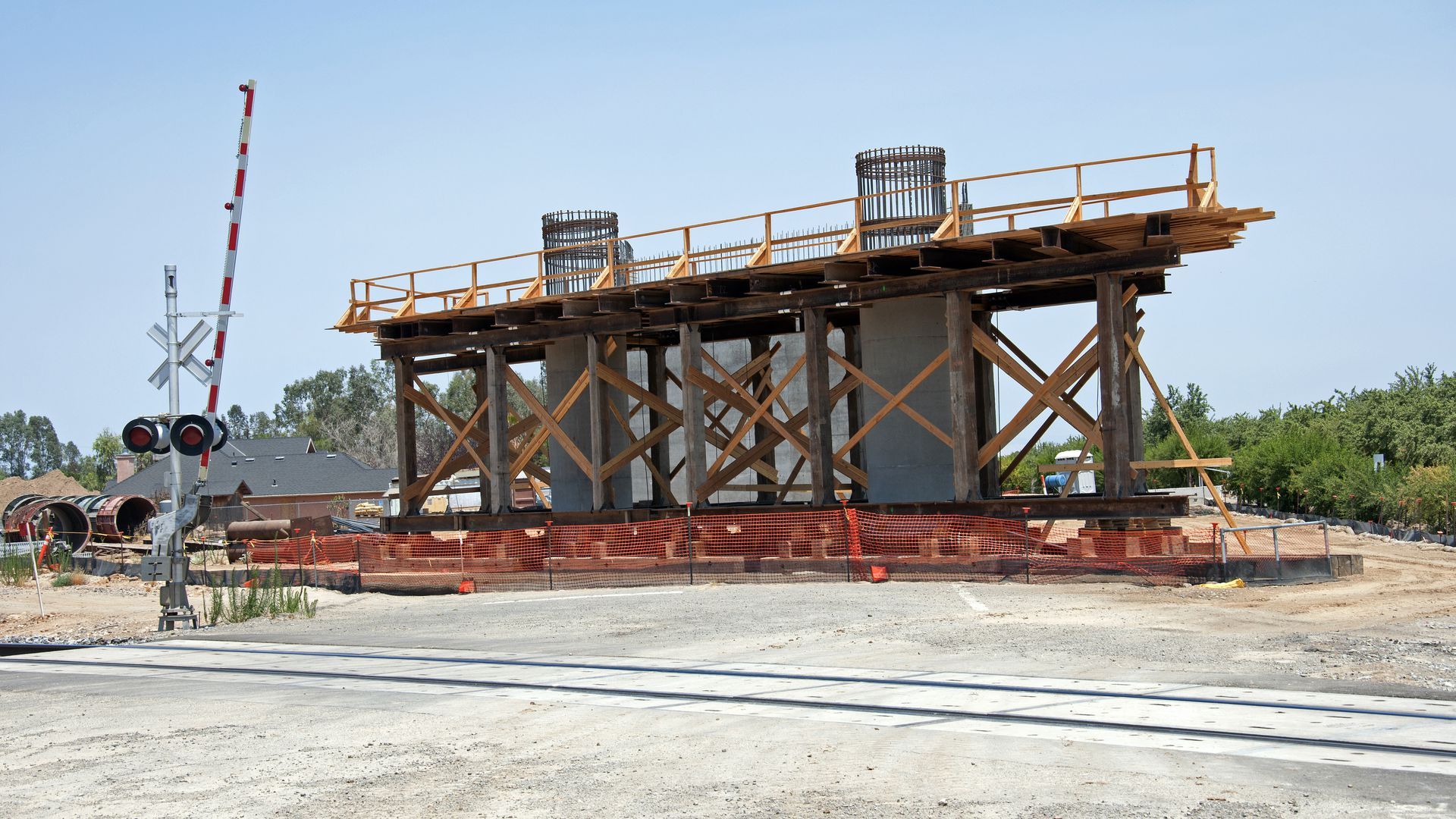 The most ambitious infrastructure project in America looks dead, at least for now, after its estimated costs had swelled to $77 billion.
Driving the news: California Gov. Gavin Newsom has called for dramatically dialing back the formidable high-speed rail project. In a speech today, he said "there simply isn't a path to get from Sacramento to San Diego, let alone from San Francisco to L.A. I wish there were." The project will be confined to California's Central Valley, running from Merced to Bakersfield, Newsom said.
The big picture: It is incredibly expensive to build infrastructure in the U.S., whether that's rail or highway or anything else.
Why it matters: High-speed rail infrastructure is important to climate change plans like the Green New Deal.
Axios' Ben Geman emails: It's part of decarbonizing transport along with other mass transit options — such as electric buses, other kinds of trains, better pedestrian options and bikes — and EVs.
The Green New Deal resolution, according to the FAQ that Rep. Alexandria Ocasio-Cortez's office released and then retracted, called for building out so much high-speed rail that air travel becomes unnecessary.
Between the lines: Senate Majority Leader Mitch McConnell said the Green New Deal resolution will get a vote (he thinks it will hurt Senate Democrats.)
Axios' Amy Harder emails: California just passed an incredibly aggressive clean energy law, so it's not all bad from climate advocates' perspective. 
The bottom line: If the richest and most progressive state in the U.S. can't follow through on an ambitious rail plan (similar to how Washington state couldn't pass a carbon tax), it signals nothing but trouble for people concerned about climate change.
P.S. "China plans 6,800 km of new rail track in 2019 amid infrastructure push." (Reuters)
Go deeper