Iran's revolution turns 40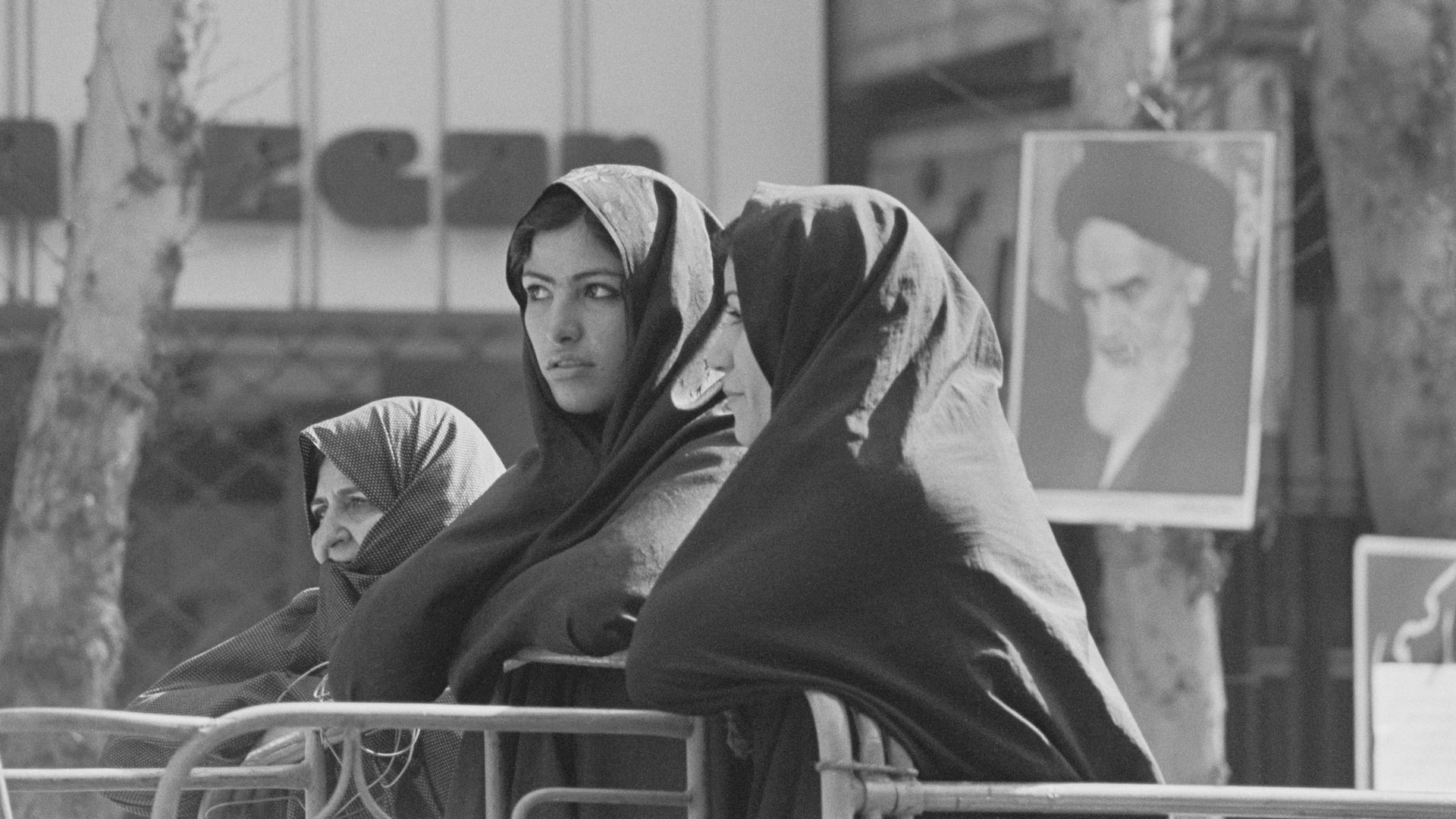 Crowds filled the streets of Tehran today to mark the 40th anniversary of the Iranian Revolution, with President Hassan Rouhani declaring Iran would survive the economic "difficulties" ahead and would never "let America become victorious."
Flashback: On Feb 11, 1979, after prolonged demonstrations against the U.S.-backed shah, the army proclaimed itself neutral and the revolutionaries announced their victory. Ayatollah Ruhollah Khomeini, recently returned from exile, became supreme leader.
Flash forward: The Trump administration portrays the Iranian regime as doomed to collapse — possibly quite soon. President Trump tweeted today that the revolution "has produced only 40 years of failure." But opinions are mixed as to how many landmark anniversaries remain in its future.
A country transformed: Iranian society has changed dramatically over the past four decades, the New York Times' Thomas Erdbrink writes from Tehran:
With the revolution came bans on alcohol, intermingling of the sexes, music on TV and more, all "zealously and sometimes brutally enforced by the morality police" and paramilitaries. "But over the years, as the early revolutionary fervor gave way for most people to a yearning for a more normal existence, the rules became negotiable."
Erdbrink, who has lived in Tehran since 2002, marvels at the rise of Instagram in a country where getting film developed was once a risky activity. He cites motorcycle-riding women, buskers and public displays of affection as signs Iran is now "closer than most outsiders generally appreciate to being that 'normal' country Iranians want."
Politics haven't seem a similar transformation, but as the New Yorker's Robin Wright said at a recent Council on Foreign Relations (CFR) event, "Today you have a multi-party, a multi-factional state with very deep divisions" at the top and frequent popular protests.
Shadows of 1979: Wright, also a fellow at the Wilson Center, noted a palpable sense that "the revolution is fraying" as the revolutionary generation ages and Iran's leaders show a "lack of imagination in solving the problems" facing the people.
"Iran today resembles very much the Iran of 1978," added CFR's Ray Takeyh, noting yawning inequality and the feeling that "the state and society are more distant from each other than ever before."
"How do you think the revolution happened?" a businessman who took part in the 1979 uprising told the FT's Najmeh Bozorgmehr in Tehran. "It was exactly like these days when we were frustrated and wanted a big change."
Others are more skeptical. The Economist argues that "the opposition is disparate and leaderless. Iranians look around their region and see only failed uprisings … another [revolution] is probably not in the offing."
What to watch: Ayatollah Ali Khamenei, Khomeini's successor, will celebrate two milestones of his own in the coming months — his 80th birthday and the 30th anniversary of his rule.
There's no clear succession plan should that reign end abruptly, but Wright noted that the U.S.' decision to abandon the 2015 nuclear deal risks "influencing public sentiment" in favor of a hardliner.
In the meantime, U.S. sanctions will deepen an economic crisis that has already yielded shortages of medicine and food, per Oxford Analytica.
The bottom line: "There is an enormous amount at stake in defining the next step of the revolution," Wright said. "We keep waiting for that moment that the revolution returns to normalcy or it collapses as the Soviet Union did. And we're not at either juncture yet."
Go deeper: Iran nuclear deal could crumble in 2019
Go deeper