Trump to lay out an AI plan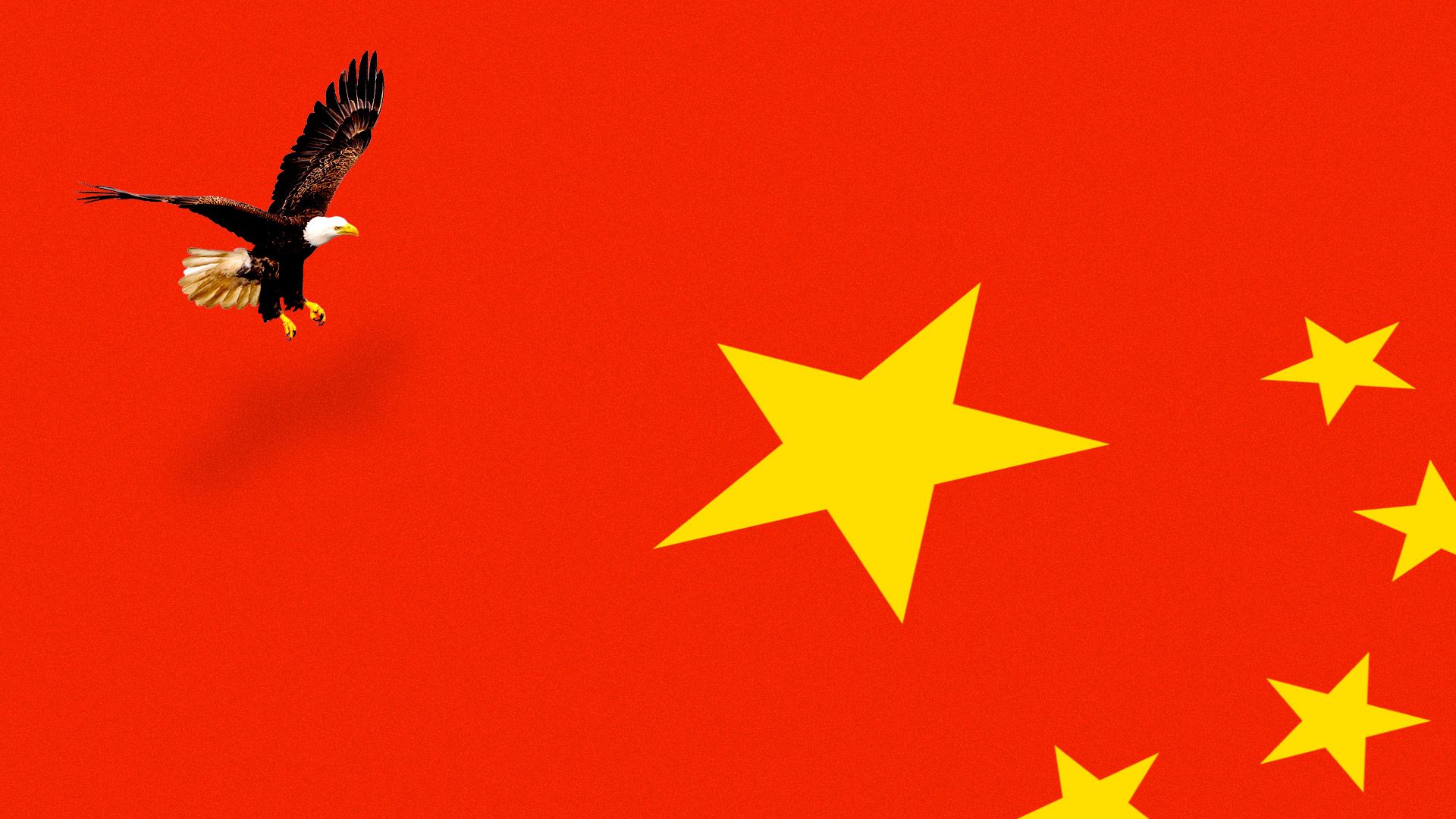 In a move aimed squarely at China's swift rise in artificial intelligence, President Trump plans to sign an executive order Monday to strengthen the U.S.'s global position in AI competition.
Why it matters: Two years ago, Beijing launched a mammoth effort to turn China into a global torchbearer for emerging technologies. Trump's new order appears to be the beginnings of an American response — but it's light on details and carries no resources to back it up.
What's happening: White House officials shared a summary of the order on Sunday but haven't yet released a final text.
Between the lines: The American AI Initiative, as the new strategy is named, is unlikely to call out China directly. Administration officials skirted reporters' questions about China during a Sunday press conference.
But there's little doubt among experts that the administration is responding to Beijing's unrelenting push to fund Chinese AI research, encourage its implementation, and export AI tools.
"This executive order is about ensuring continued America leadership in AI, which includes ensuring AI technologies reflect American values, policies, and priorities," an administration official told Axios.
Details: Among the goals of the initiative are boosting investment in AI research, setting standards for AI systems developed in and out of government, training an AI-competent workforce, and involving allies in new strategies.
"It is encouraging to see the White House take action on AI at a time when competition in these strategic technologies is clearly intensifying," says Elsa Kania, an adjunct senior fellow at the Center for a New American Security. "China's ambitions to lead the world in AI present a direct and credible challenge to American leadership in innovation."
The plan "certainly begins to address criticism about the administration lacking an AI strategy," says Lauren Bedula, vice president of consulting firm Beacon Global Strategies.
But, but, but: It's not clear yet how much muscle the administration intends to put behind its words.
The new initiative appears to do little more than send a strong signal to the federal government that AI is a prime concern.
For example, the administration said it would "prioritize" AI research funding, but did not announce any new resources for AI development, an area in which the U.S. lags significantly behind China.
The coming executive order is "significant," says Wendy R. Anderson, general manager for defense and national security at SparkCognition, an AI company — but it's thin on details.
"If there's no implementation plan behind the EO — with details, deadlines, and funding — then it may be worse than no EO at all," Anderson, who was previously chief of staff to Defense Secretary Ash Carter, tells Axios.
The strategy to beat is China's, which sets out clear goals and deadlines, pursues them at every level of government, and has a concrete plan for funding them.
Go deeper