Grading the impact of Trump's China tariffs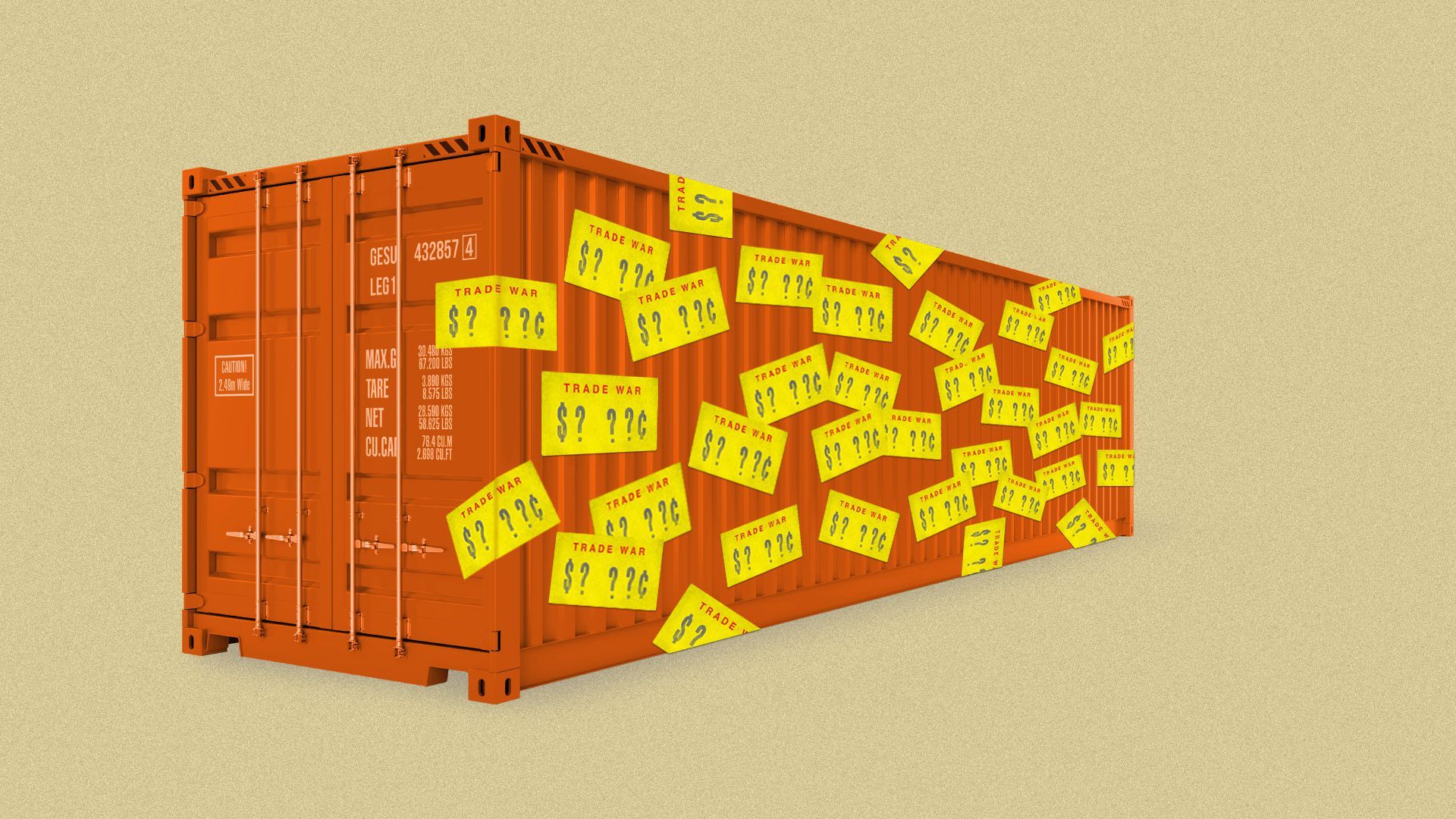 New analysis shows that U.S. tariffs on Chinese goods are chipping away at the trade deficit with China.
But there are other questions to answer when it comes to whether the tariffs are having their desired effect.
Are they reducing the U.S.-China trade imbalance? Yes.
After accounting for frontloading to get out in front of the tariffs early in the year, the rate of tariffed goods exported from China slowed, a new report from the Institute of International Finance shows, and will likely continue to slow without a resolution.
China's reciprocal tariffs on U.S. goods are slowing American exporters' sales, too.
But because the U.S. imports more from China than it exports there, tariffs should continue to lessen the trade deficit.
Are they helping American businesses? No.
Remember, U.S. companies that import Chinese goods pay the tariffs. When the full slate of tariffs went into effect in October, tariff collections topped $5 billion, the highest amount ever recorded. The amount of tariffs paid by these American companies has doubled since May, including an increase of more than 30% from August to October.
Are businesses moving back to the U.S.? No.
CNNBusiness reported in November that a recent survey by 2 American chambers of commerce in China showed a third of the companies surveyed were looking to leave China because of the trade war. However, only 6% said they were considering moving back to the U.S.
Have they hurt China? Sort of.
IIF's analysis of 7,000 individual products subject to new tariffs shows that there has been a measurable slowdown in purchases from both nations. However, both Chinese and American firms are largely finding substitutes or eating the price increases instead of passing them on to consumers, IIF economists tell Axios.
While economic metrics have fallen, along with the country's stock market, the pullback has been in line with expectations for the country's move from an export- to service-driven economy.
Who is benefiting? India, Brazil, Cambodia and other countries who can offer substitute products and locations.
India's exports to China from June-November 2018 increased by 32% and rose 12% to the U.S.
Brazil, the world's second largest soybean producer, more than doubled its shipments to China, the world's largest soybean importer in October, while China imported just 66,955 tons of American soybeans that month, compared to 1.33 million tons a year earlier.
Go deeper:
Go deeper