Kamala Harris supports marijuana legalization: It "gives a lot of people joy"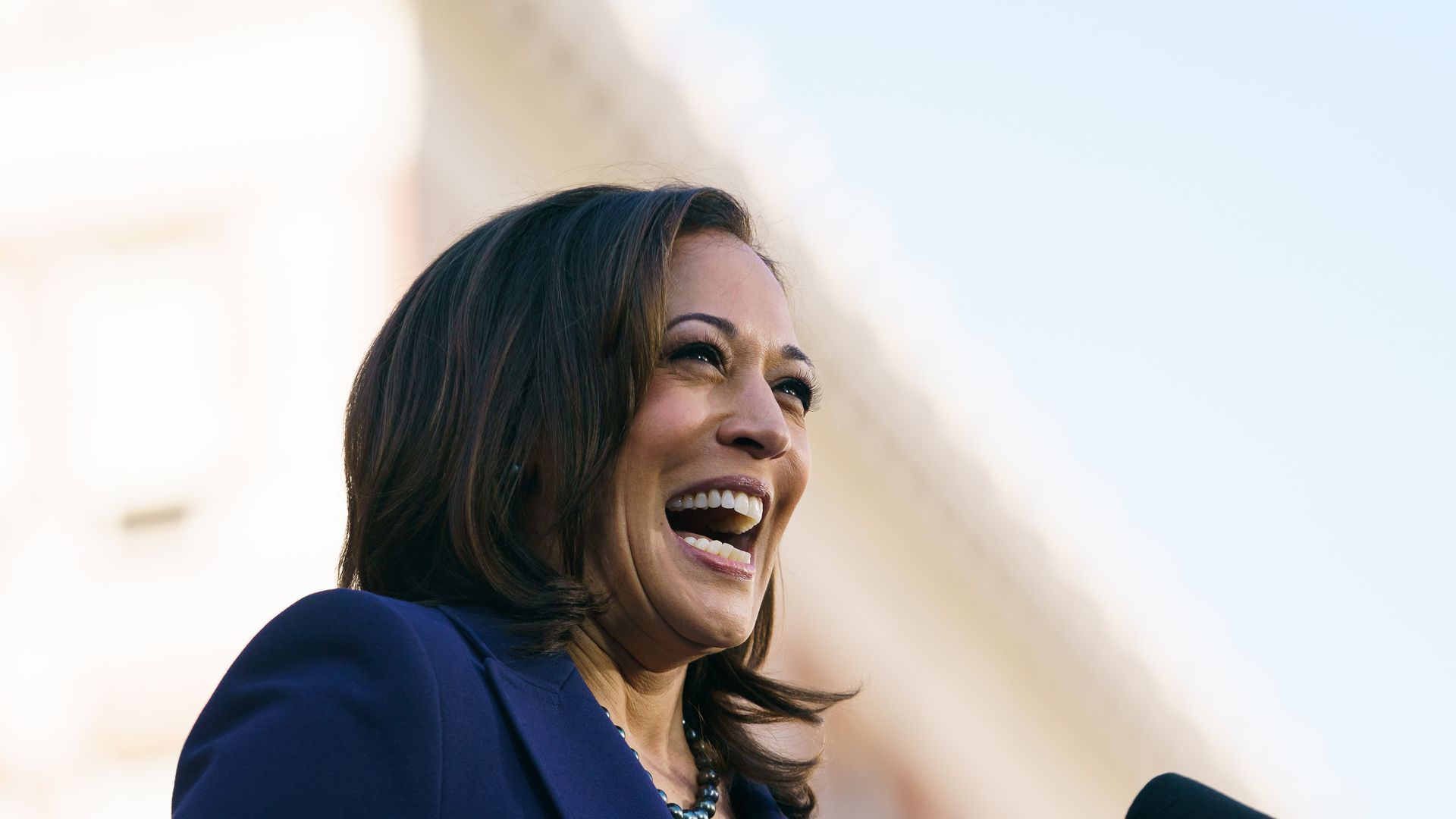 Democratic 2020 presidential candidate Kamala Harris, a junior senator from California, declared her support for legalizing marijuana at the federal level Monday on the syndicated radio show "The Breakfast Club."
Why it matters: In detailing her advocacy, Harris, who admitted in the interview that she had smoked a joint "a long time ago," joins a growing field of Democrats who back marijuana legalization.
Last May, Harris championed the Marijuana Justice Act introduced by Sen. Cory Booker, another 2020 Democratic presidential candidate.
Harris' comments follow those of Booker's, who kicked off his campaign earlier this month, calling for legalizing marijuana as a critical component of criminal justice reform.
Marijuana is presently legal in 10 states, while 33 states have legalized the substance for medicinal use and several additional states are considering legalization in 2019.
Go deeper: Kamala Harris officially launches 2020 bid
Go deeper