The climate lines worth noting from Amy Klobuchar's 2020 launch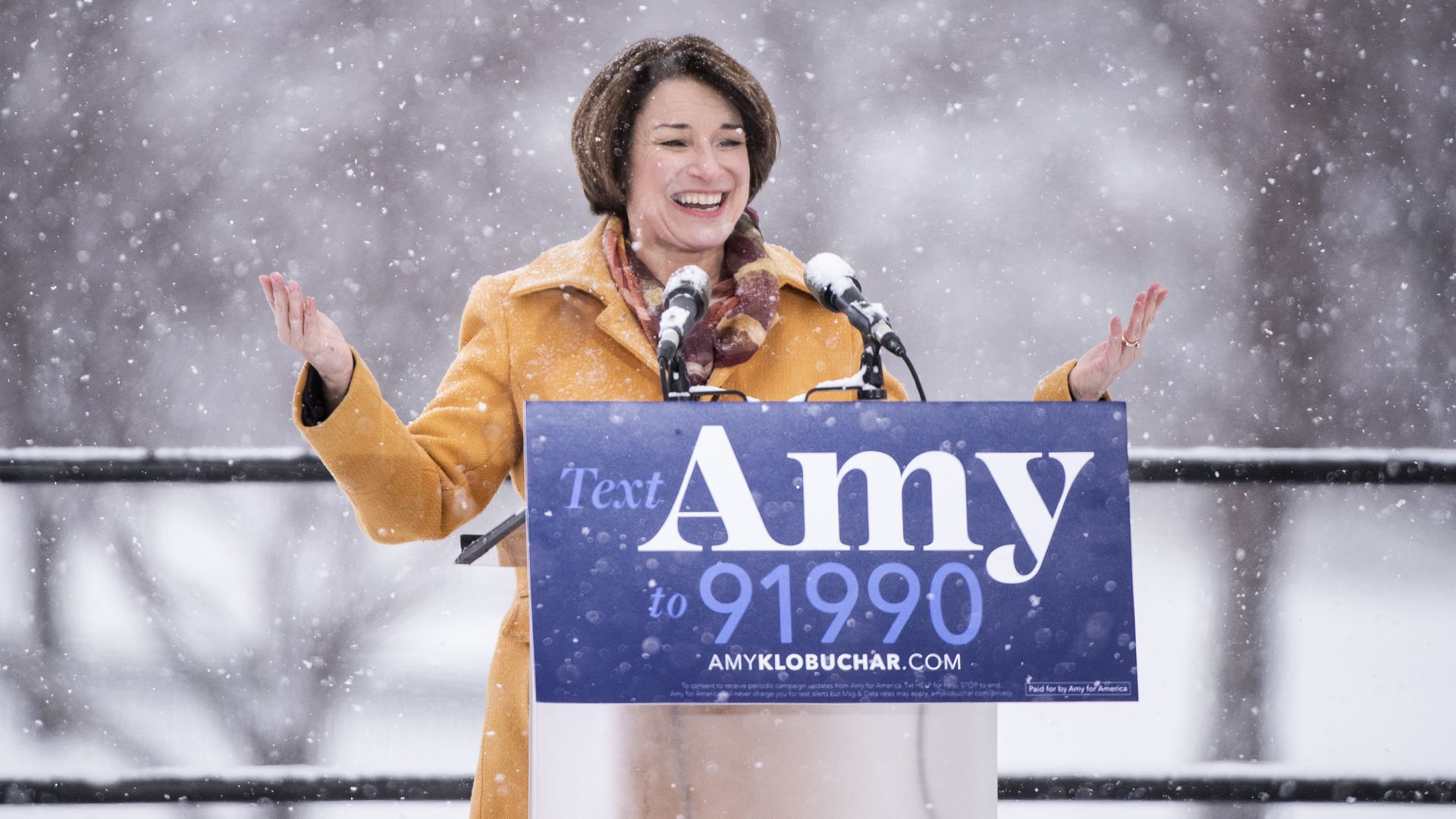 Sen. Amy Klobuchar (D-Minn.) jumped into the White House race yesterday, and her speech's climate lines are worth breaking down:
"The people are on our side when it comes to climate change. Why? Because like you and I, they believe in science. That's why in the first 100 days of my administration, I will reinstate the clean power rules and the gas mileage standards and put forth sweeping legislation to invest in green jobs and infrastructure. And on day one, we will rejoin the international climate agreement."
Quick take: Maybe I'm reading too much into it, but it can be viewed as a mix of ambition and an implicit nod to the daunting legislative hurdles in front of moving a big bill.
Reinstating former President Obama's Clean Power Plan is hardly the most ambitious goal in the world — that rule would have largely provided a regulatory backstop for trends already apparent in the power sector.
Reinstating the auto mileage rules would be a return to what was already on the books before Trump-era rollbacks began. Ditto for recommitting to the Paris agreement, which President Trump plans to abandon.
But, but, but: Klobuchar is among the Senate sponsors of the Green New Deal resolution, so there's one template for the "sweeping legislation" she mentions.
But it's extraordinarily unlikely that Democrats will have a filibuster-proof majority in the Senate even if they retake the chamber in 2020, so big legislation is a long shot.
The big picture: Climate change is playing an improbably large role in the early 2020 jockeying. The latest example came yesterday evening, when Trump inaccurately suggested (again) that cold weather somehow disproves climate change.
Trump mocked Klobuchar on Twitter for "talking proudly of fighting global warming while standing in a virtual blizzard of snow, ice and freezing temperatures."
"Science is on my side, @realDonaldTrump. Looking forward to debating you about climate change (and many other issues)," Klobuchar responded, also on Twitter.
Go deeper: The Green New Deal is getting a boost from 2020 hopefuls
Go deeper