Spotify's podcasting dreams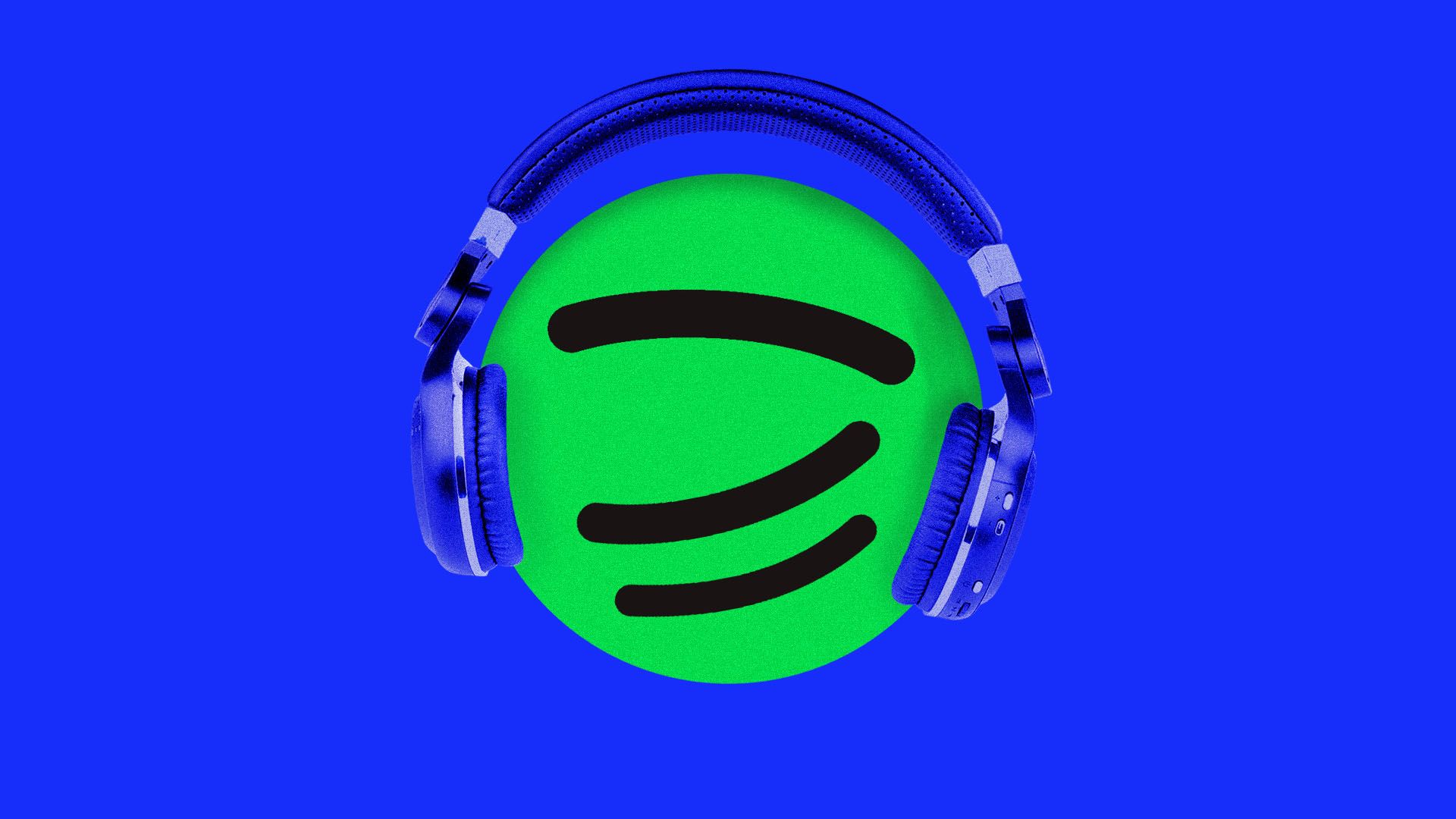 Spotify is buying two major podcasting companies, Gimlet and Anchor. Terms were not announced, but the Gimlet acquisition was reported to be worth some $230 million.
The big picture: In total, Spotify intends to spend as much as $500 million on acquisitions this year, to help it expand into "audio — not just music."
Both Gimlet and Anchor were VC-backed companies, and the influx of Spotify money into the podcasting space means attractive financial returns for big-name backers like Google Ventures, Accel, Betaworks, and Lowercase Capital.
Podcasting revenues remain small, and both companies worked very hard to try to grow not only the size of the total podcasting pie but also the size of their respective slices. (Gimlet specializes in high-quality storytelling, while Anchor is a platform making it easy for anybody to produce and upload their own podcasts.)
With Spotify's size and wealth behind them, they will find both tasks much easier — while also feeling less pressure to maximize cash flow.
Media acquisitions often end in tears. But there are two precedents that suggest this week's announcement could be transformative for Spotify in a positive way, and that Spotify could be an excellent home for its new acquisitions.
Google bought YouTube for $1.65 billion in 2006; the property is probably now worth somewhere in the region of $100 billion. Anchor is essentially the YouTube of podcasts, and while audio will always be smaller than video, there's clearly a lot of room to grow in one of the few areas of the media universe untouched by the Google-Facebook duopoly.
Amazon bought Audible for $300 million in 2008. The move helped Amazon dominate the audiobook market, which has proved to be much more enduring and lucrative than the e-book market. Audible was at the top of the e-book market, just like Gimlet is at the top of the podcasting market. Armed with Amazon levels of investment, post-acquisition growth was spectacular.
The bottom line: Music streaming services are commodities: They all do more or less the same thing. Amazon has audiobooks sewn up, which means that podcasting is the natural area for Spotify to try to differentiate itself from its competitors.
And while Apple dominates the podcasting market today, Spotify is growing fast — and has the advantage of being available on any non-Apple device.
Go deeper