Scoop: Republicans launch new group to lobby Congress on USMCA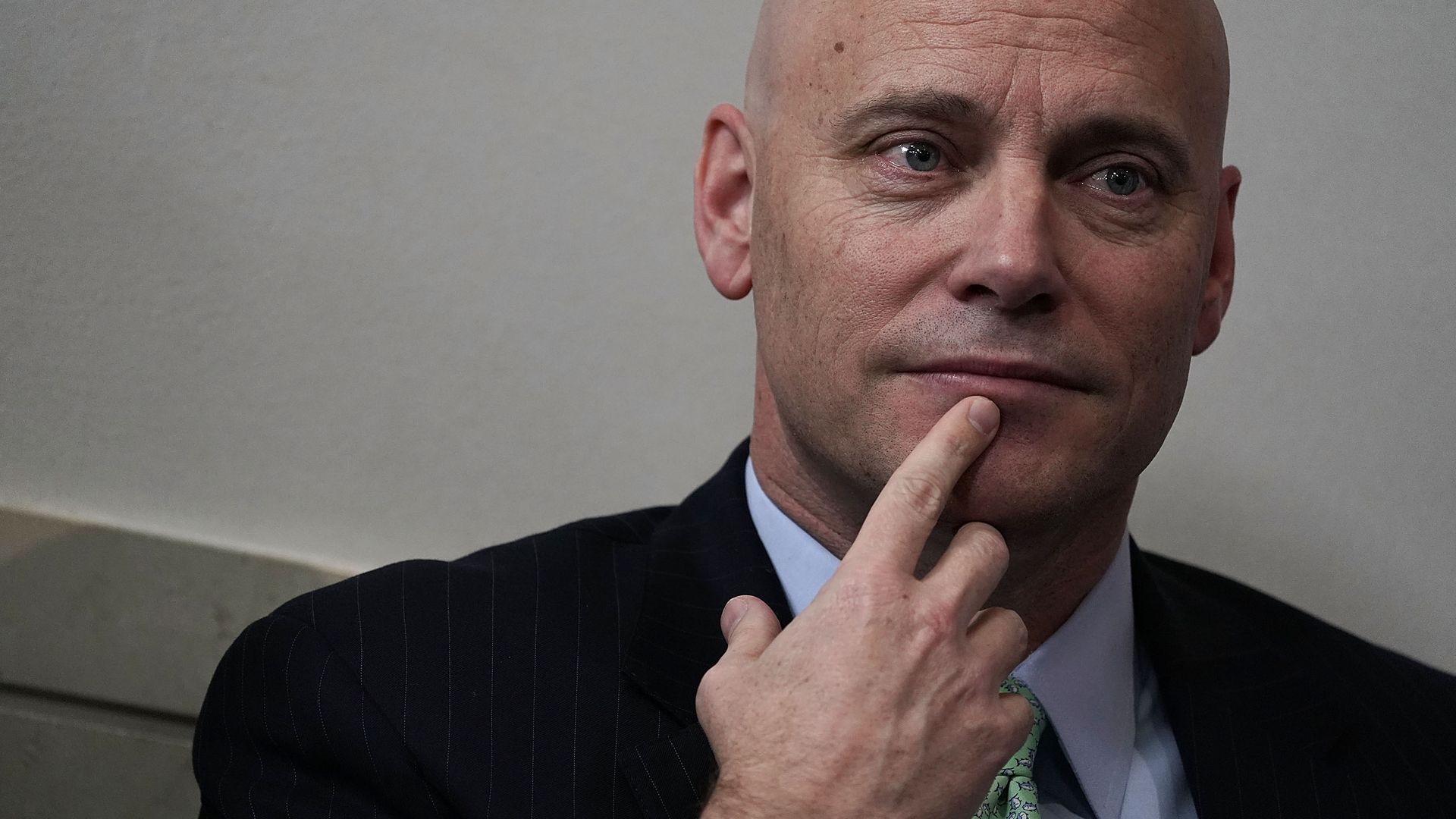 Well-connected Republican operatives have launched the group Trade Works for America, which aims to spend more than $10 million pushing members of Congress to support the United States-Mexico-Canada Agreement (USMCA), according to two officials who set up the group.
Why it matters: Republicans and industry groups are starting to panic about USMCA, Trump's NAFTA replacement bill. And for good reason.
The details: "We're going to look closely at freshman Democrats in traditional Republican and Trump districts and also Republican members who voted against TPA [Trade Promotion Authority] who may need some encouragement," said Phil Cox, the former executive director of the Republican Governors Association, who co-founded the group with former senior White House official Marc Short.
"We've laid out a budget of $15-$20 million. We've raised about a third of that to date, and we've really been at it since the beginning of the year," Cox added. (A top outside adviser to the VP, Marty Obst, and longtime GOP operative Jeff Miller are also involved.)
The group's funding comes from the pharmaceutical industry, oil and gas, the automotive and agricultural sectors, and traditional GOP donors, according to Cox.
Go deeper...Behind the scenes: Troubles ahead for Trump's NAFTA replacement
Go deeper