Warren: Trump "may not even be a free person" in 2020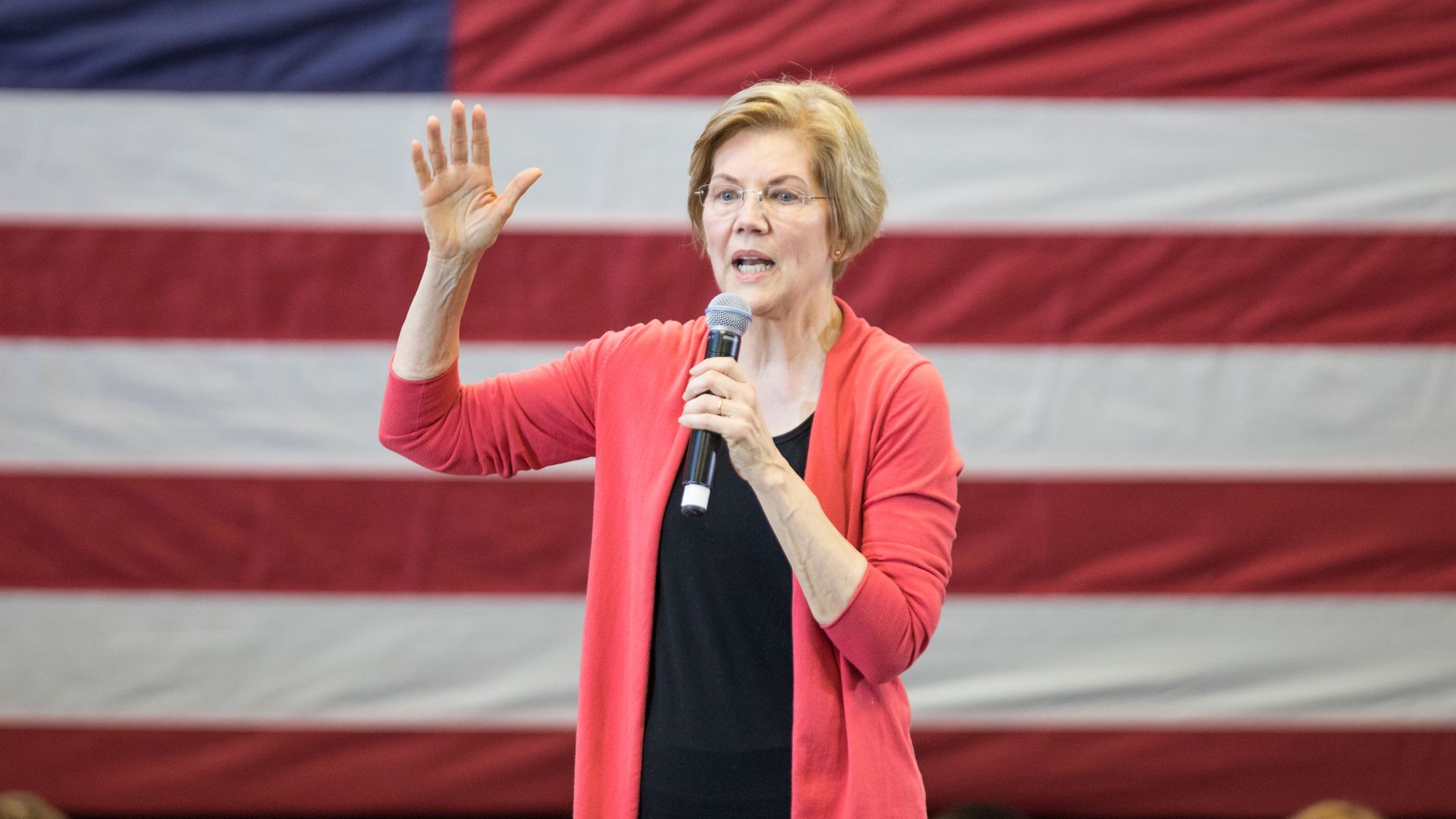 On her first full-day as an official Democratic presidential candidate, Sen. Elizabeth Warren hit back at President Trump's attacks over her claims of Native American ancestry by calling attention to the numerous investigations that have clouded his presidency.
"Every day there is a racist tweet, a hateful tweet — something really dark and ugly. ... Here's what bothers me. By the time we get to 2020, Donald Trump may not even be president. In fact, he may not even be a free person."
— Warren to a crowd in Iowa
The backdrop: Just hours after launching her bid on Saturday, Trump attacked Warren in tweet that appeared to joke about the Trail of Tears — the forced relocation of thousands of Native Americans in the mid-1800s: "Today Elizabeth Warren, sometimes referred to by me as Pocahontas, joined the race for President. Will she run as our first Native American presidential candidate, or has she decided that after 32 years, this is not playing so well anymore? See you on the campaign TRAIL, Liz!"
Go deeper