9 states have adopted "red flag" gun laws since Parkland shooting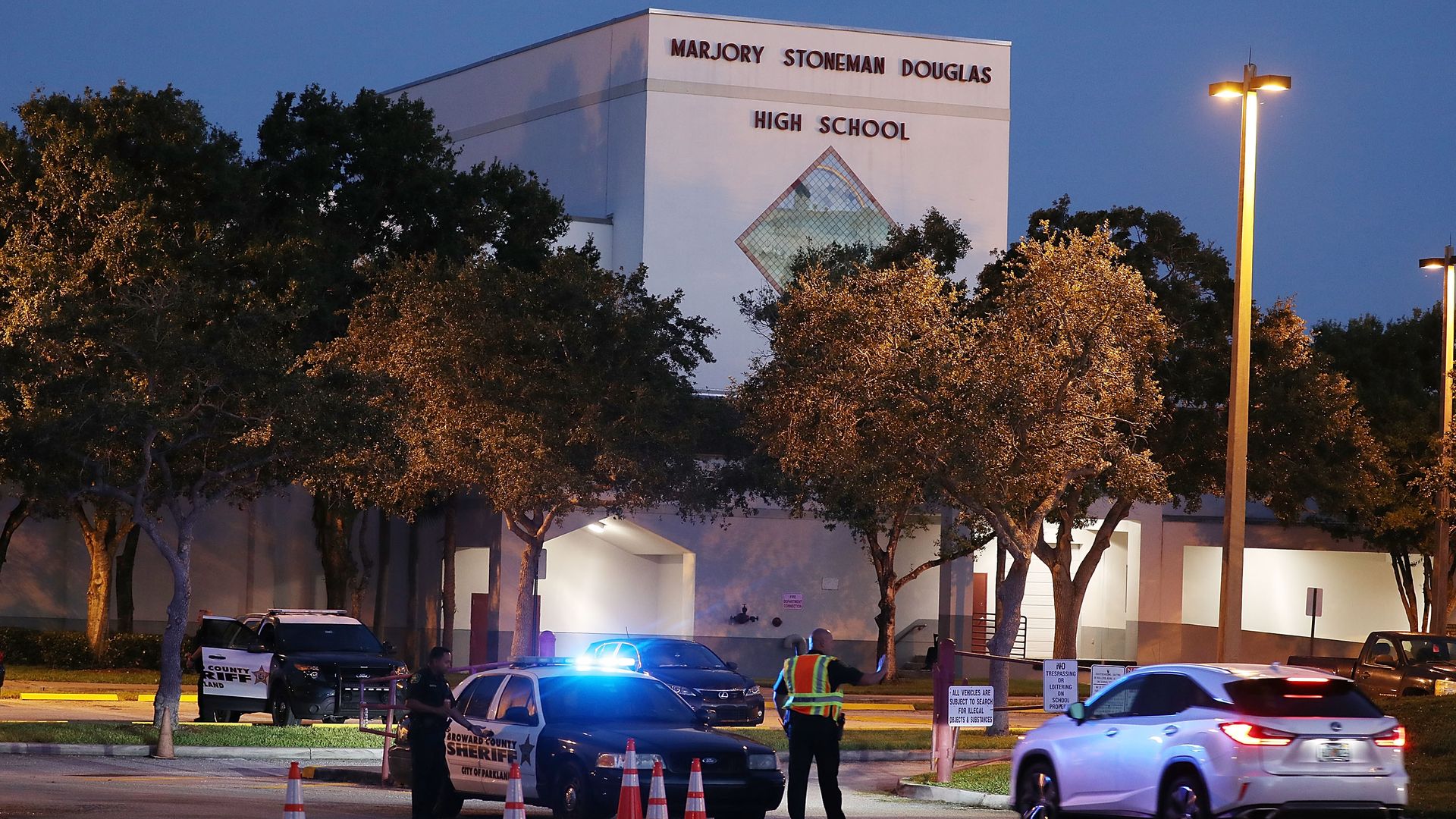 Nine states have adopted "red flag" gun laws, which allow the temporary seizure of weapons owned by individuals deemed threatening by family members or police, since last year's mass shooting at Marjory Stoneman Douglas High School in Parkland, Fla., reports the AP.
The big picture: Nikolas Cruz, the accused Parkland shooter, had a long history of mental illness but still had access to weapons, prompting the push. Florida passed its own "red flag" law shortly after the shooting, and the total number of states with similar statutes stands at 14 with more expected in the months to come. An AP analysis found that at least 1,700 gun seizure orders were issued nationwide in 2018 — and stated the actual number was likely much higher as their data was both incomplete and did not include California.
Go deeper: House Democrats look to answer calls for gun control legislation
Go deeper