Beto O'Rourke to counter Trump's El Paso rally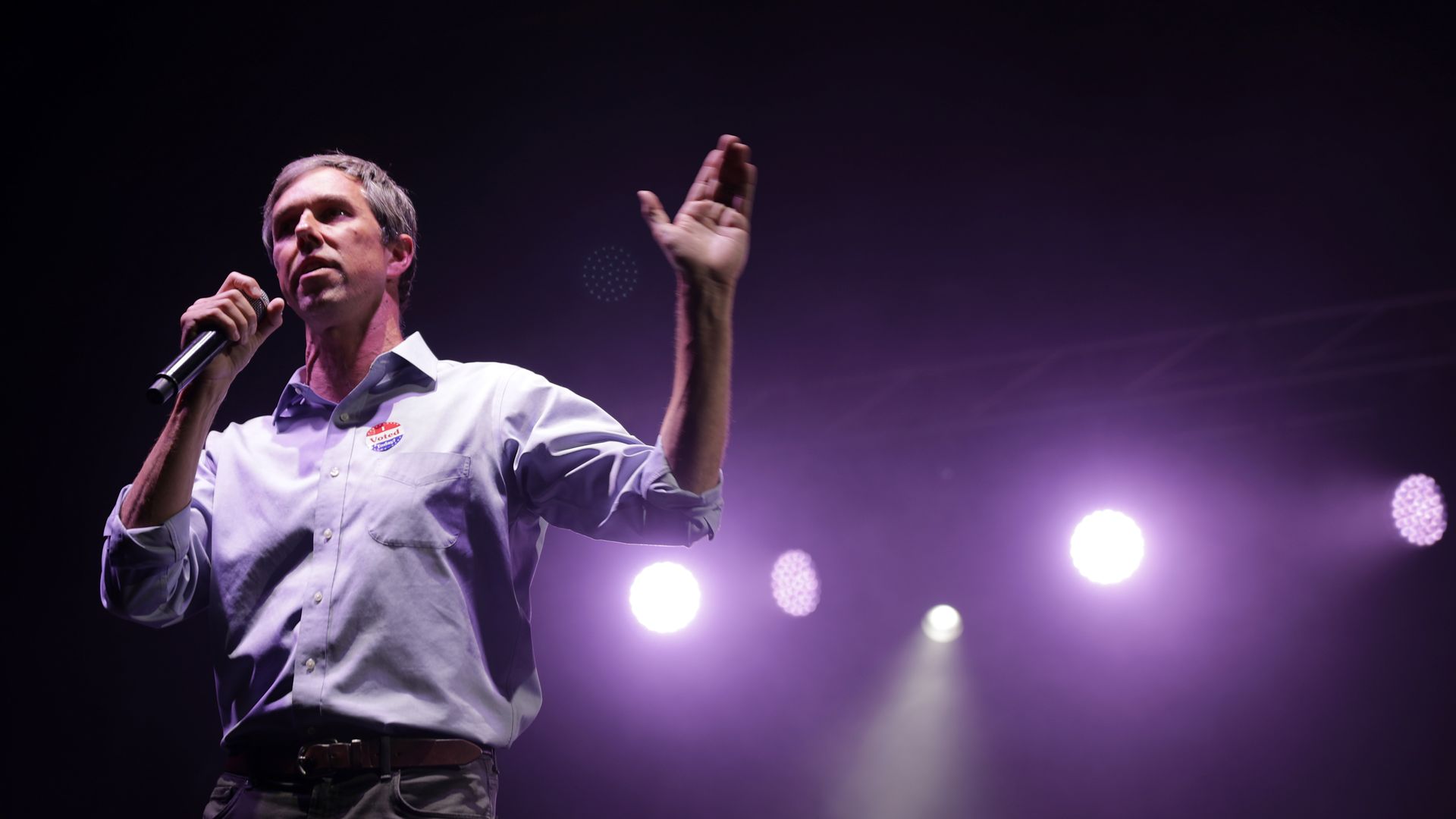 Potential 2020 Democratic candidate Beto O'Rourke is set to speak at a march against President Trump's border wall in his hometown of El Paso, Texas on Monday across the street from Trump's first "Make America Great Again" rally of 2019, reports CBS.
Driving the news: Trump called El Paso one of the nation's "most dangerous cities" in his State of the Union address last week, erroneously claiming that a section of border wall built in 2008 lowered the city's crime rates. O'Rourke also authored a Medium post about Trump's visit, writing that El Paso is "safe not because of walls, and not in spite of the fact that we are a city of immigrants. Safe because we are a city of immigrants and because we treat each other with dignity and respect."
Go deeper: Beto O'Rourke tells Oprah he'll decide on 2020 run by end of the month
Go deeper