Report: Trump golf course knowingly employed undocumented immigrants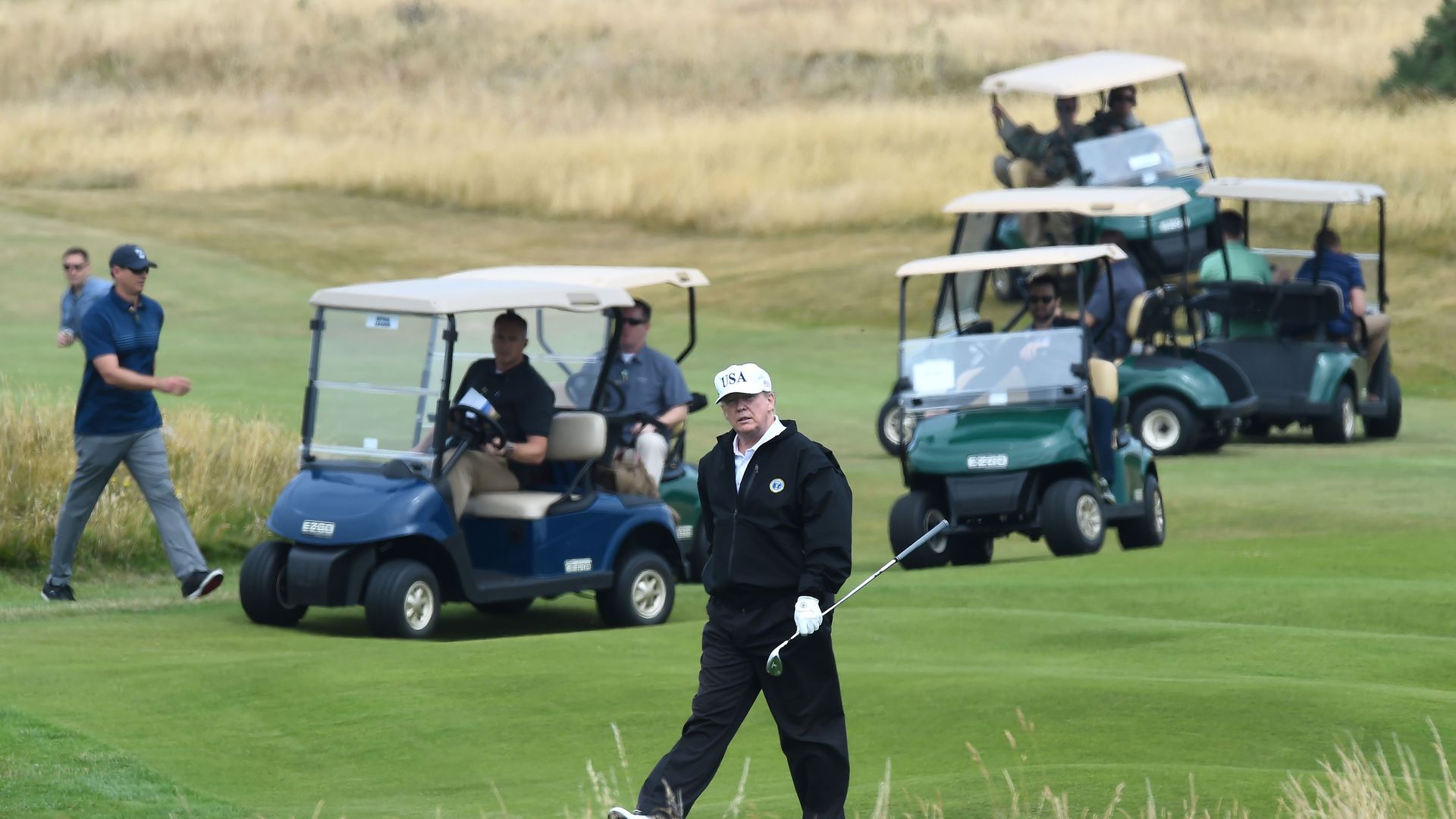 The Washington Post located 16 former workers in Costa Rica and other countries who said they and other family members and friends were employed by the Trump National Golf Club in Bedminster, N.J., and that their managers knew they were undocumented.
Why it matters: From the campaign trail to the Oval Office, President Trump's rhetoric surrounding illegal immigration has been harsh and unyielding. Yet, as one former Bedminister worker told the Post: "Many of us helped get what [Trump] has today. This golf course was built by illegals."
The big picture: Reports of the Trump Organization's dependence on illegal workers have been documented by multiple media outlets. The Post obtained a 2011 police report that provides the first-known evidence that the Trump Organization was warned about the immigration status of its workers. Over the last two months, at least 18 people have been fired between five golf courses in New York and New Jersey.
"The situation is not unique to Trump Organization — it is one that all companies face," said Eric Trump. "It demonstrates that our immigration system is severely broken and needs to be fixed immediately."
Out of the 12 U.S.-based Trump golf courses, just 3 of them use the background check system E-Verify, which has been offered by the government since 2007. Trump himself has said making E-Verify mandatory for all employers is one of his immigration priorities, according to the Post.
Go deeper: Former housekeeper at Trump property reveals she was unauthorized immigrant
Go deeper