Silicon Valley, get ready for your closeup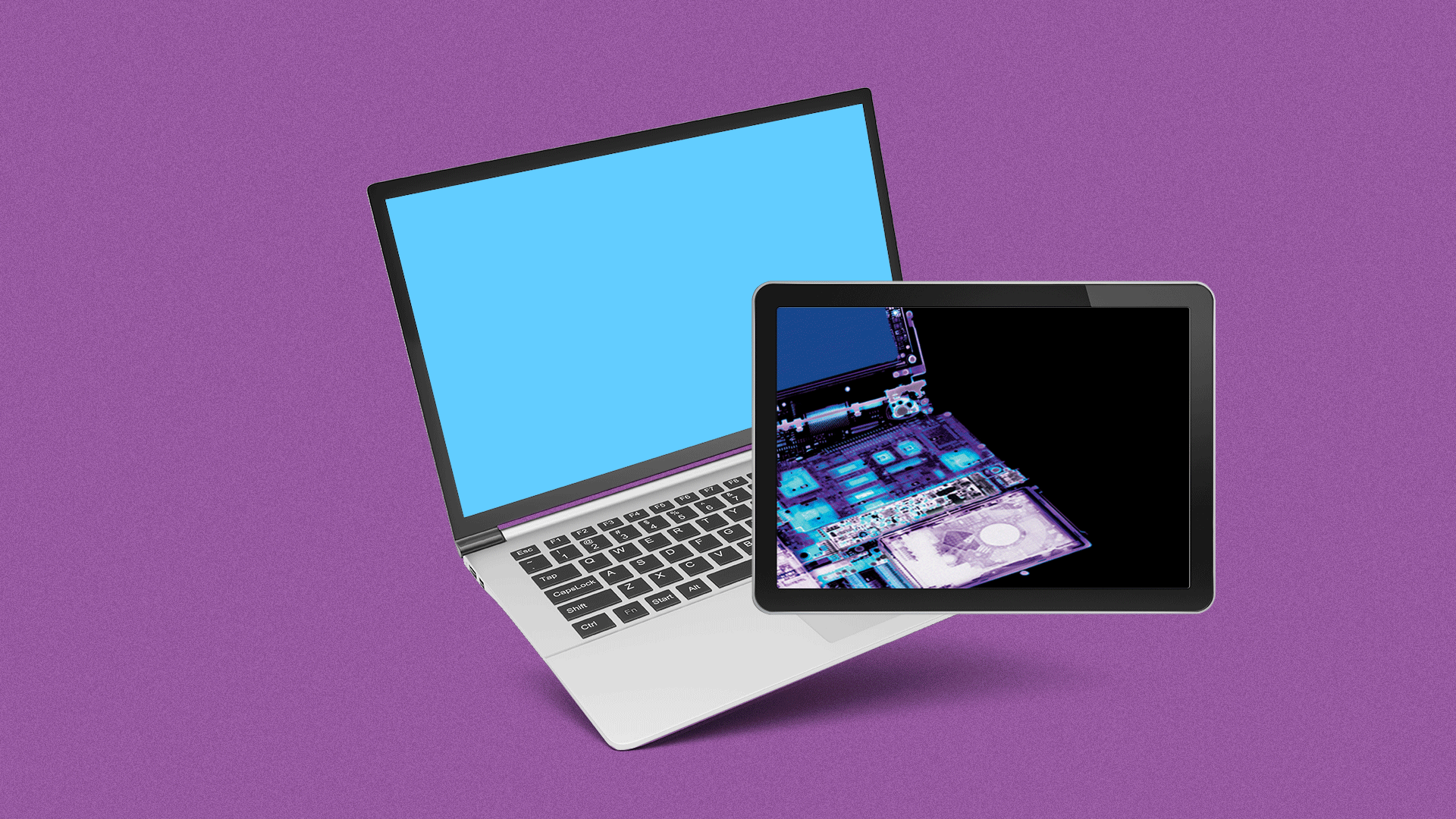 A reportedly seven-figure book deal for two New York Times journalists based on an investigation of Facebook's privacy scandals portends a new era of brutal scrutiny for Silicon Valley's giants.
Why it matters: The intense focus on tech companies' troubles comes not just from policymakers and investigative reporters, but also from our culture's storytellers in New York and Hollywood — book publishers, TV producers, and movie directors. And unlike their past infatuations with the tech world, this time they're taking a much tougher view.
What's happening: The new book from NYT reporters Cecilia Kang and Sheera Frenkel, which sold to HarperCollins, will "expand upon their bombshell investigative piece" about Facebook's "delay, deny and deflect" response to its scandals, the publisher said Wednesday. (Film and TV rights haven't been sold for the book.)
The big picture: There's more concern than ever about the power of big tech companies — and an interest in stories that expose their influence.
Last year, "Silicon Valley" creator Mike Judge told an interviewer that the tech industry's controversies had give the HBO show "a second wind."
"I definitely agree that in general there's a huge mainstream interest in Silicon Valley that we haven't seen even in the days of 'The Social Network,' " said Antonio García Martínez, the author of the 2016 life-at-Facebook memoir "Chaos Monkeys."
"It's central to our national conversation, but before it was just a super-interesting sideshow," he said.
Flashback: 2010's "The Social Network" came out in a kindler, gentler era for tech platforms, when Facebook was much smaller and the idea that Silicon Valley's products might be addictive and invasive was only a distant rumble.
Now, other books from reporters covering the industry are coming thick and fast:
Then, there are the tell-alls.
Facebook investor Roger McNamee just published Zucked, a winding reflection on how the social giant had lost its way.
Jessica Powell, who used to lead Google's communications team, wrote a "satirical novel based on my experience working at both a startup and one of the biggest tech companies in the world" called "The Big Disruption."
Yes, but: It's still less common for exposés to be written by tech insiders, given that there are many financial incentives to keeping their jobs and status in the Valley. "The code of silence is still there," said García Martínez.
Where books go first, movies can follow.
"Bad Blood," the bestselling Theranos exposé from the Wall Street Journal's John Carreyrou out last year, is also being made into a movie set to star Jennifer Lawrence.
A script about Snapchat founder Evan Spiegel called "Frat Boy Genius" topped 2018's prestigious Black List of unproduced screenplays, which also included a script about disgraced data firm Cambridge Analytica.
"There's really a question of, 'How did we get here?'" Christopher Cantwell, one of the creators of AMC's "Halt and Catch Fire," said in 2016 about Hollywood's increased interest in the tech industry.
Cantwell's show, set during the PC revolution and rise of the Internet and loosely based on real companies, premiered in 2014 shortly after HBO's "Silicon Valley." The following year, Danny Boyle and Aaron Sorkin's "Steve Jobs" movie hit the theaters.
Our thought bubble: As you read this, a screenwriter in an apartment somewhere in Santa Monica is hoping to knock out the first five pages of her Jeff Bezos vs. the National Enquirer screenplay before lunch.
The bottom line: It's a great time to tell a story about Silicon Valley's inner workings — but maybe not the best time for its companies to have their stories told.
Go deeper