Short sellers take aim at Starbucks as Howard Schultz weighs 2020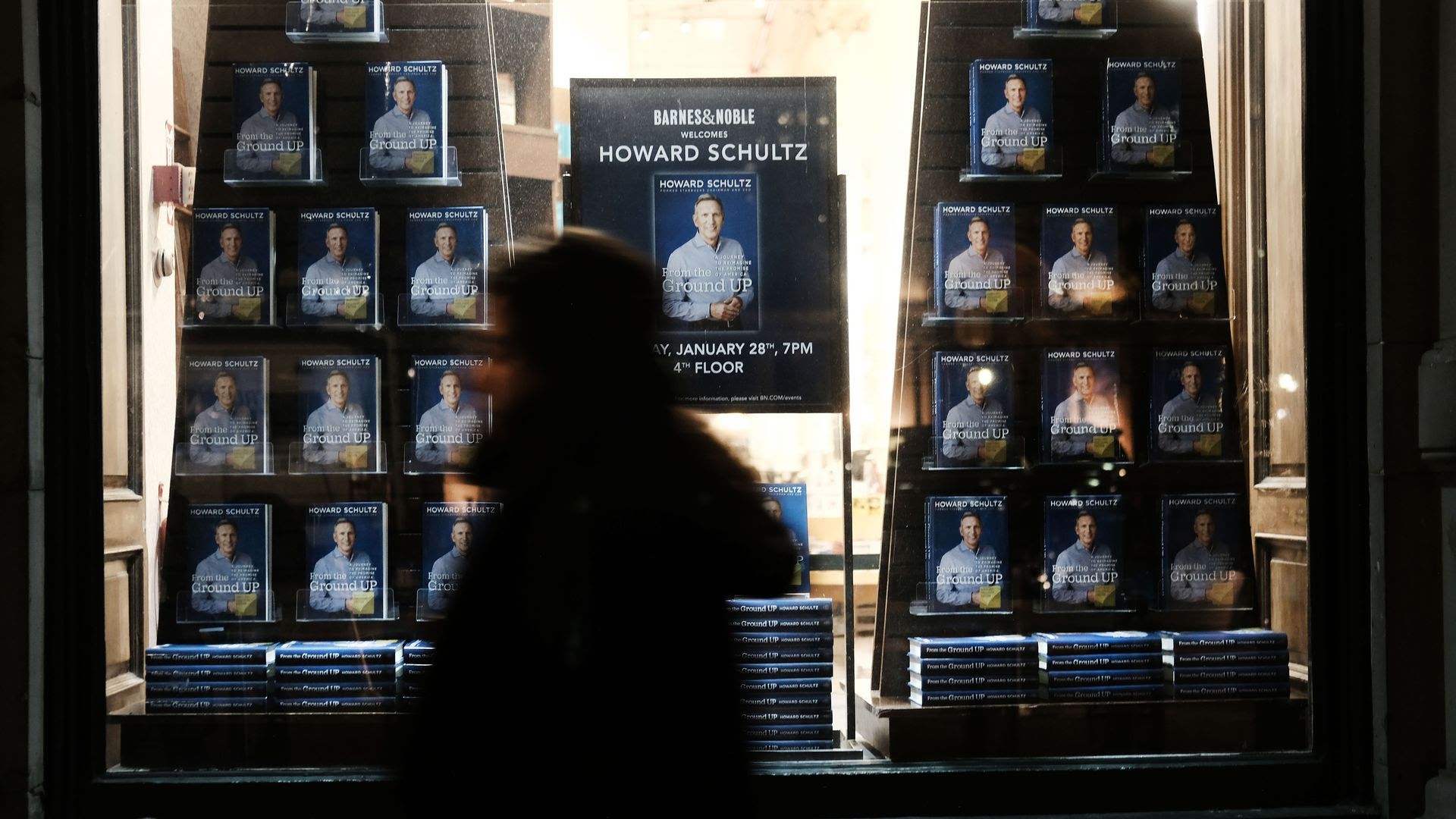 Former Starbucks Chairman Howard Schultz's "60 Minutes" interview and a recent New York City book event to promote an expected presidential run have short sellers lining up to bet on the company's fall.
What's happening: Short sellers added 2.5 million shares, or 6.78%, to bets against Starbucks over the last week. Short interest is now $2.7 billion, with 39.21 million shares shorted, according to data firm S3 Partners.
"We are seeing continued active short selling ... in response to the Schultz announcement," Ihor Dusaniwsky, S3 Partners' managing director of predictive analytics, said Thursday.
Starbucks continues to be most shorted stock in S3's restaurant sector, making up almost half the total increase of the sector's short interest.
Still standing: Despite its growing popularity, betting against Starbucks has not been a profitable trade. The stock rose 1.14% over the last week and shorting the stock has been the second most unprofitable short behind Chipotle Mexican Grill with $167 million of losses this year.
Yes, but: Dusaniwsky points out that even without Schultz's antics, Starbucks is fighting an uphill battle. Same store sales growth has been lagging and the large size of the company, coupled with saturation of the product makes continuing to exceed analysts' growth and revenue targets a difficult task.
"Increased stock buybacks and dividend growth are an attractive carrot for long shareholders, but unless international growth kicks into high gear, Starbucks' valuation relative to its sector brethren may seem like paying Venti prices for a Grande product."
Go deeper