Acting AG Whitaker says he has not interfered in Mueller investigation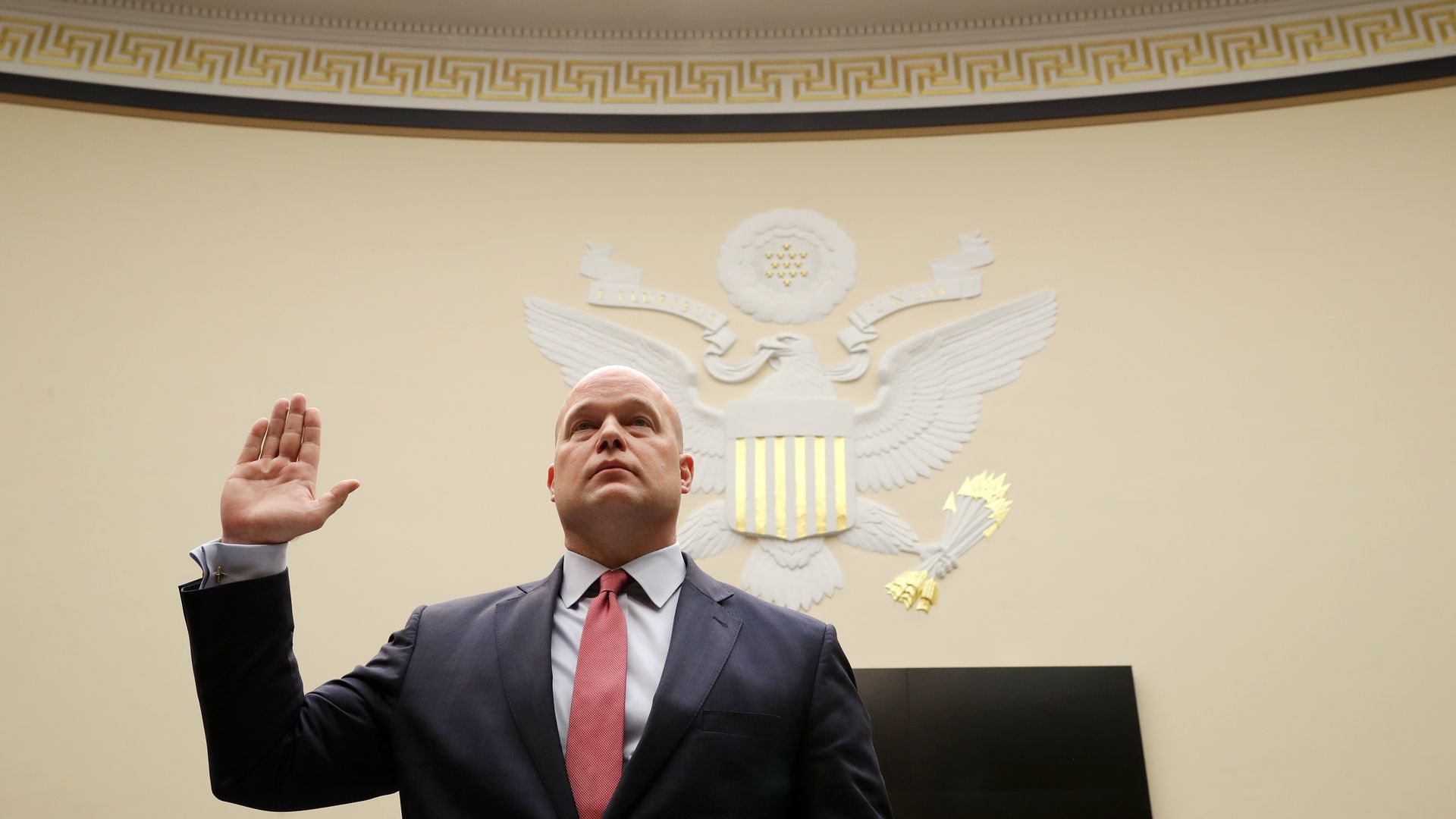 Acting Attorney General Matt Whitaker testified to the House Judiciary Committee Friday that he has "not interfered, in any way, with the special counsel's investigation."
The big picture: Whitaker's highly anticipated hearing was temporarily thrown into doubt Thursday after he informed the panel he would not appear unless he received assurances that he would not be served with a subpoena for invoking executive privilege. Whitaker has come under scrutiny from Democrats over his past criticisms of special counsel Robert Mueller's investigation, as well as his decision not to recuse himself from overseeing the probe against the recommendation of at least one Justice Department ethics official.
Other highlights:
On his discussions with Trump: "I have not talked to the president of the United States about the special counsel's investigation. ... [Before becoming acting AG], I did not talk about my views about the Mueller investigation with anyone in the White House."
On the scope of Mueller's mandate: "In my experience, it's consistent with the appointments of other special counsels."
On whether the Mueller probe is a "witch hunt": "It would be inappropriate for me to talk about an ongoing investigation."
On his past comments about hamstringing the Mueller probe: "I have not denied any funds to the special counsel's investigation."
On his decision not to recuse himself: After a contentious back-and-forth, Whitaker said, "I consulted with career ethics officials. I consulted with my senior staff. I consulted with the Office of Legal Counsel. It was my decision to make. I decided not to recuse."
On his comments about Mueller wrapping up: "Bob Mueller is going to finish his investigation when he wants to finish his investigation. ... I have no reason to believe he's not honest."
Go deeper