Saudi leaders deflect blame on day of Khashoggi sanctions deadline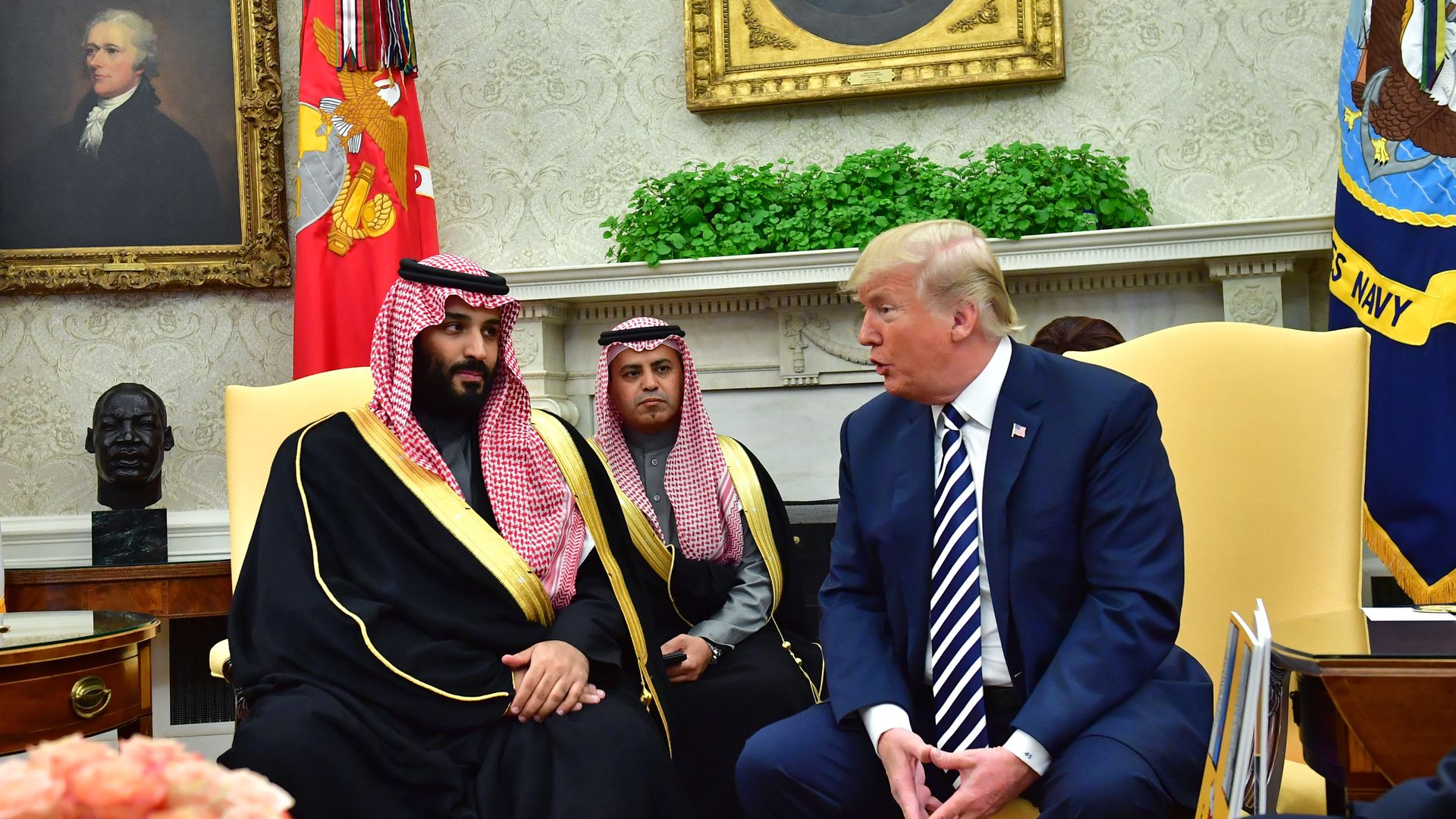 Saudi Foreign Minister Adel al-Jubeir on Friday dismissed the murder of Washington Post journalist Jamal Khashoggi as "a mistake," and warned that any attempt to link Khashoggi's death to Saudi leadership is "a red line."
Why it matters: In October, the Senate Foreign Relations Committee triggered the Global Magnitsky Act, which gives President Trump 120 days "to determine whether a foreign person is responsible for an extrajudicial killing, torture, or other gross violation of internationally recognized human rights against an individual exercising freedom of expression." Friday is the deadline for Trump to tell the committee whether Saudi government officials should be held responsible and face sanctions for Khashoggi's death.
A senior administration official told CNN that Trump will not submit to the Magnitsky deadline, saying: 'The President maintains his discretion to decline to act on congressional committee requests when appropriate."
However, as national security analyst Sam Vinograd points out, "this is not a run of the mill committee request." The Magnitsky Act legally requires the president to submit his determination to Congress within 120 days.
The big picture: The Trump administration has repeatedly cast doubt on claims that Saudi Crown Prince Mohammed bin Salman (MBS) ordered the assassination of Khashoggi, defying the reported findings of the U.S. intelligence community. The administration has sanctioned 17 people for their role in the operation, but has thus far declined to take action against senior officials in the Saudi government.
On Thursday, the New York Times reported that U.S. intelligence intercepted a conversation in 2017 in which MBS told a top aide that Khashoggi should be brought to Saudi Arabia by force if he does not choose to return voluntarily. If neither of those options work, MBS reportedly said he would "use a bullet" on Khashoggi.
Go deeper