IRS tax refunds slow in wake of government shutdown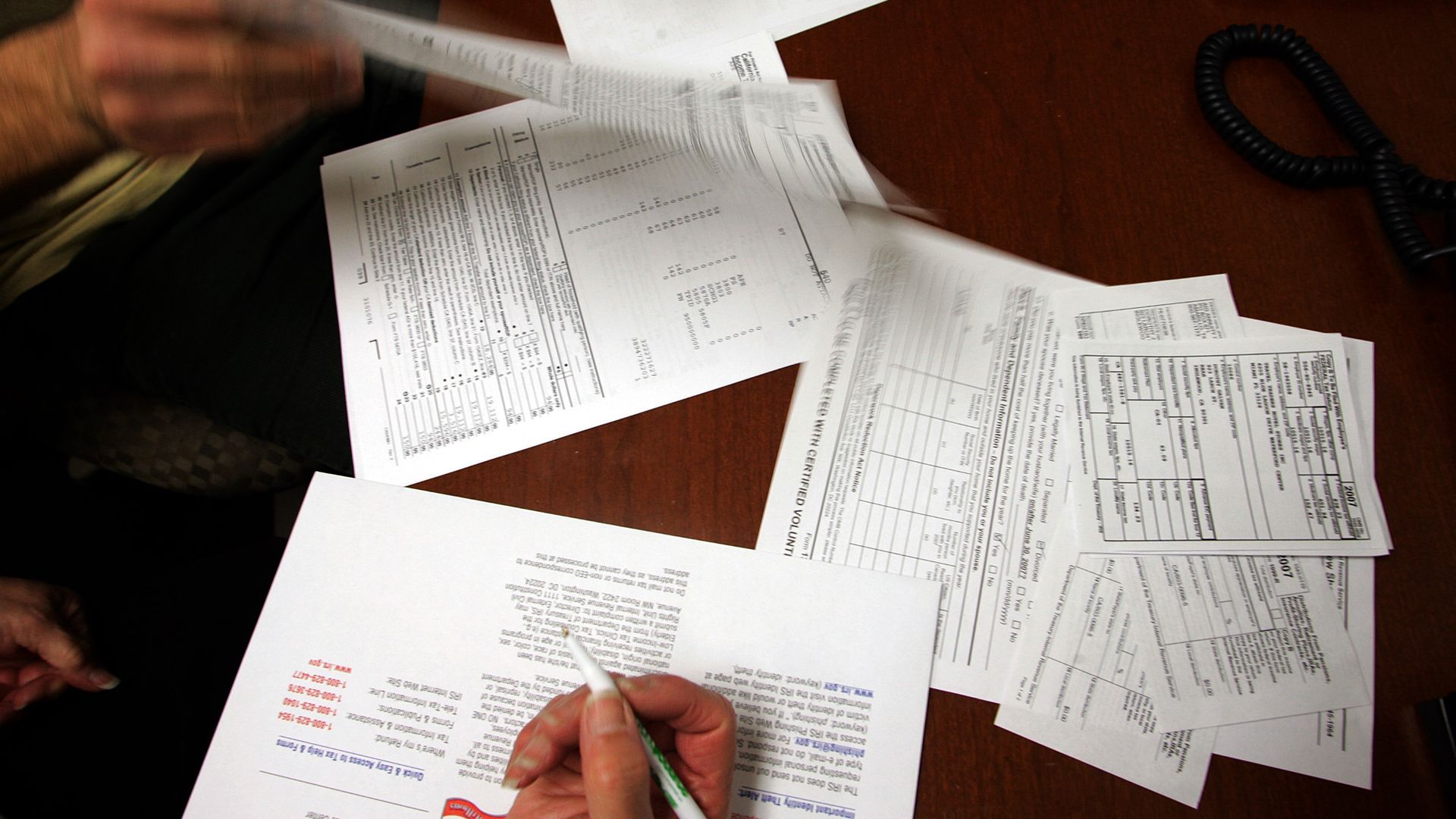 Fewer Americans have received their tax refunds in the first week of this year's tax filing season compared to the same period last year, Bloomberg reports, citing IRS statistics.
The big picture: About one in eight IRS employees worked during the longest government shutdown in history, impeding the agency's ability to full prepare for tax season. 4.67 million refunds were sent out in the first week, down 24% from the 6.17 million delivered in the same period last year. Bloomberg also notes that this is the first year that changes from the 2017 GOP tax overhaul will be in effect, adding further complexities to an already-hectic start to filing season.
Go deeper