The surprising next oil superpower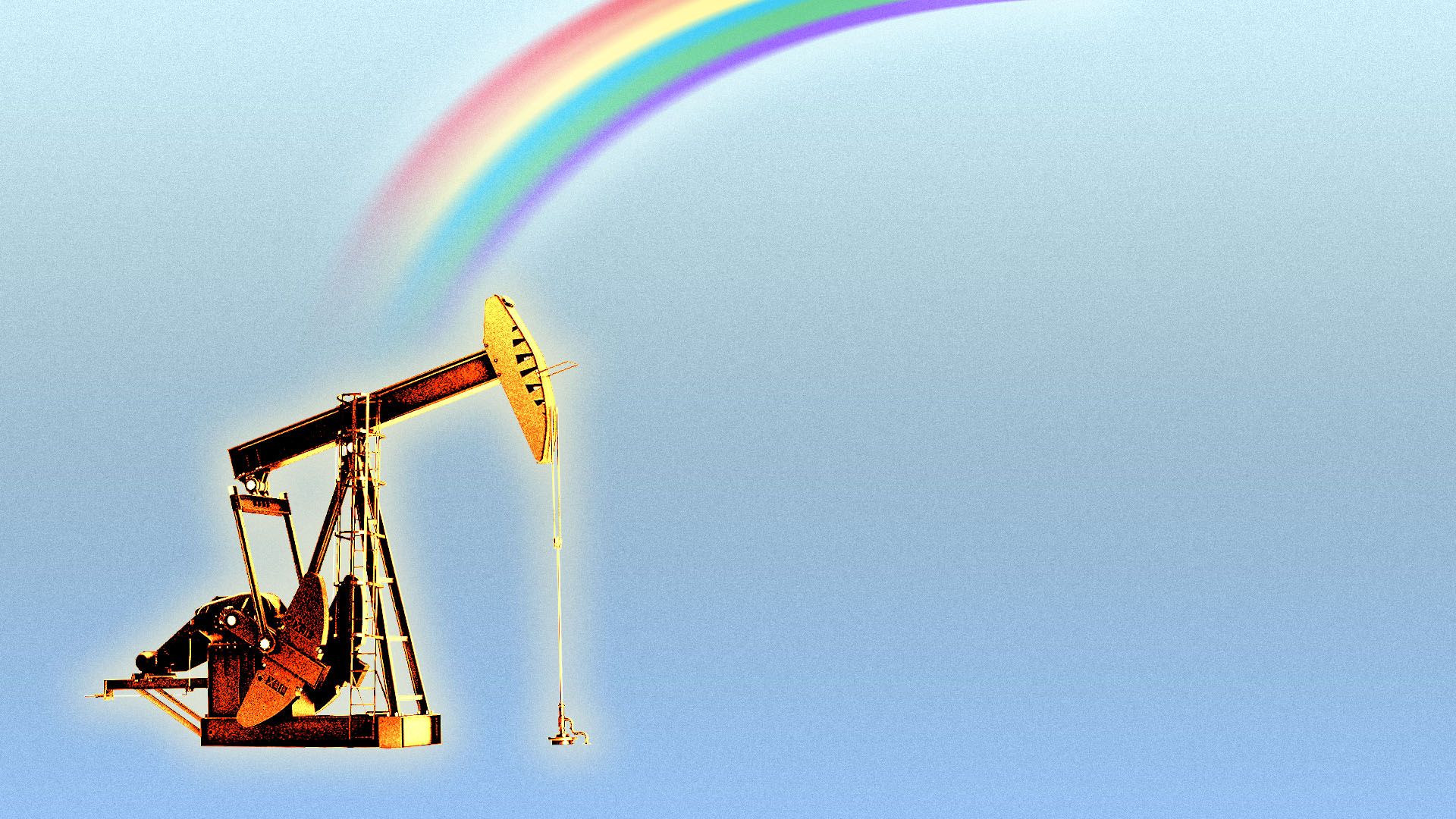 On the coast of South America, just north of Brazil, lies the impoverished former British colony of Guyana, distantly remembered for a bizarre mass suicide four decades ago that begot the term "drinking the Kool-Aid."
Why it matters: The discovery of a massive trove of oil off its shores, including two finds just this week, puts Guyana on the cusp of becoming one of the world's wealthiest nations, in the league of petro-states like Qatar.
What's worrying the experts:
Guyana seems wholly unprepared for the avalanche of cash coming its way. It's in political turmoil, with no plan in place for how to marshal and distribute the money among a population of just 780,000 people.
The exploration and production deal, with ExxonMobil, is one of the most one-sided in frontier oil, heavily favoring the company. That makes Guyana rife for future political discontent and local demands for renegotiation.
"There is no way the explosion of money will be managed properly," says Amy Myers Jaffe, director of energy security at the Council on Foreign Relations. "Here you take this poverty-stricken country and make them Qatar in three years."
What's happening: Since 2016, Exxon has made a dozen discoveries in Guyana that now total more than 5 billion barrels of recoverable reserves. This is enormous — for perspective, the industry calls a 1-billion-barrel field a "supergiant."
Exxon did not respond to requests for comment. But it plans to begin producing 120,000 barrels a day next year, and to bump that up six times to 750,000 by 2025.
At $60 a barrel, and a roughly 50-50 split of profits with Exxon, Guyana could receive a bonanza of more than $5 billion a year in revenue.
Given how fast energy is changing and an industry-wide push to pull as much oil out of the ground as possible as fast as possible, experts think the company is likely to push production to 1 million barrels a day.
At that production or larger, Guyana could receive $10 billion a year: "The big picture is getting bigger," Riyad Insanally, the Guyanese ambassador to the U.S., tells Axios.
"It's the most recent but rare incident of a brand new petrostate out of nothing."
— Bob McNally, president of the Rapidan Energy Group.
But with all that cash on the horizon, Guyana has barely gotten organized for what, in other countries, has triggered a free-for-all of chaos, corruption and war.
The country has been in political turmoil since last year. In December, the Parliament ousted the government of President David Granger in a vote of no confidence. That set in motion new elections within 90 days, but the government is challenging the move in court.
No plan has been devised for how to begin to build and upgrade the country's roads, communications, and institutions. Neither is there a plan for building up the capital of Georgetown.
No one has determined how to both husband the wealth, and to share it.
Guyana is an enormous triumph for Exxon, which has been battered by the loss of world-class assets in the post-Crimea U.S. brinkmanship with Russia. Its share price is down 16% over the last year, amid questions whether it can still deliver industry-leading profit through thick and thin, as it once did.
Guyana, and the super-fast delivery of production by next year, shows that the company still has what it takes.
The bottom line: For Guyana itself, there is less certainty. Insanally said the reaction in Guyana runs the gamut: "There are people who are excited, people who are apprehensive, and people who think oil should be avoided as a curse altogether."
Go deeper