2. Jeff Bezos accuses National Enquirer of extortion and blackmail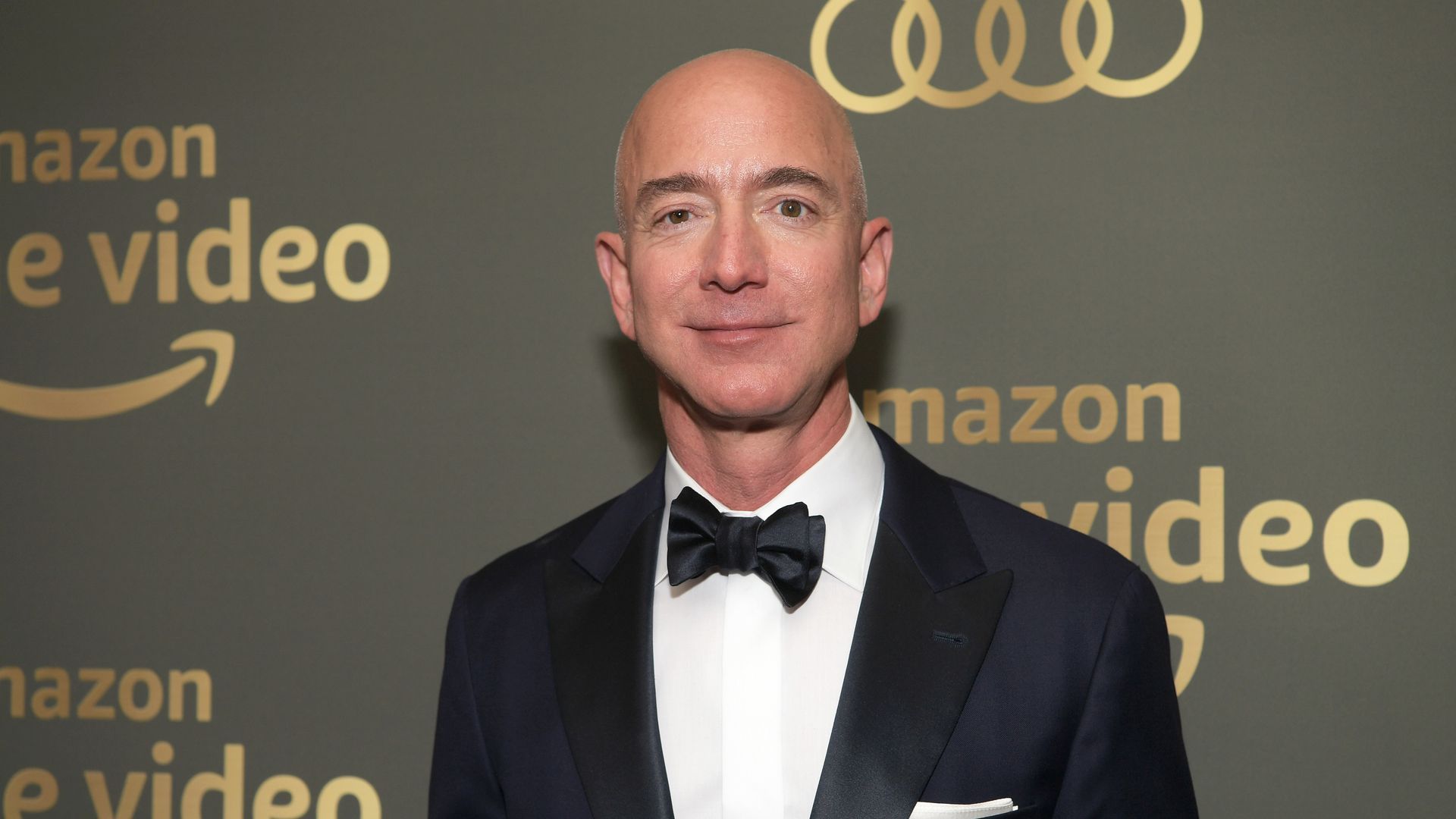 Amazon founder Jeff Bezos on Thursday published a lengthy Medium post alleging that the National Enquirer threatened to publish nude photos of him and Lauren Sanchez, a journalist with whom he was alleged to have had an affair.
Details: Bezos notes that David Pecker, the owner of the National Enquirer and its parent company AMI, is suspected of using the publication for political purposes. After the National Enquirer published intimate texts between Bezos and Sanchez, Bezos launched an investigation into the magazine's motives, including actions it has taken on behalf of the Trump administration and the Saudi government. This prompted an email from AMI Chief Content Officer Dylan Howard — which Bezos posted — in which Howard described lewd photos of Bezos that the Enquirer had allegedly obtained during the course of its reporting.
Subsequent emails show the terms proposed by an attorney for the Enquirer: The magazine will agree not to publish texts or photos from Bezos in exchange for a public acknowledgement, "released through a mutually-agreeable news outlet," that AMI's coverage is "not influenced by political forces."
In Bezos' words:
"In the AMI letters I'm making public, you will see the precise details of their extortionate proposal: They will publish the personal photos unless Gavin de Becker and I make the specific false public statement to the press that we "have no knowledge or basis for suggesting that AMI's coverage was politically motivated or influenced by political forces.
"If we do not agree to affirmatively publicize that specific lie, they say they'll publish the photos, and quickly. And there's an associated threat: They'll keep the photos on hand and publish them in the future if we ever deviate from that lie...
"These communications cement AMI's long-earned reputation for weaponizing journalistic privileges, hiding behind important protections, and ignoring the tenets and purpose of true journalism. Of course I don't want personal photos published, but I also won't participate in their well-known practice of blackmail, political favors, political attacks, and corruption. I prefer to stand up, roll this log over, and see what crawls out."
Go deeper