Tom Cotton's inside look at Arlington's Old Guard
On the sidelines of White House ceremonies and at night at Arlington National Cemetery, Sen. Tom Cotton (R-Ark.) interviewed members of the Army's Old Guard for a book, "Sacred Duty," that he has coming out May 14.
The senator told me he got the idea for the book because when he's campaigning in Arkansas, or when constituents visit him in D.C., the most common military question he gets isn't about iconic Army institutions like Ranger School or Airborne School. It's about Arlington and the Tomb of the Unknown Soldier, guarded around the clock by the Old Guard.
Cotton was a platoon leader of the Old Guard — the Army's official ceremonial unit, and America's oldest infantry unit, dating to 1784 — in 2007 and 2008, between his Iraq and Afghanistan deployments.
So Cotton, working at night when his two sons were in bed, told the story of the Old Guard through the eyes of soldiers like the ones he led.
The book includes Cotton's eyewitness accounts of the White House arrival ceremony for French President Emmanuel Macron, and the retirement ceremony for Lt. Gen. H.R. McMaster, formerly President Trump's national security adviser.
In addition to the dignified transfer of remains at Dover Air Force Base, the heart of Cotton's work at the Old Guard was leading funerals at Arlington — getting his soldiers out before sunrise, often in the heat or cold.
"These funerals happen every single day, whether it's 105 degrees, or 15 degrees," Cotton told me.
"There is no routine or simple funeral. Every one was a lifetime in the making."
"I always told the soldiers: This is the only Arlington funeral that family will ever see."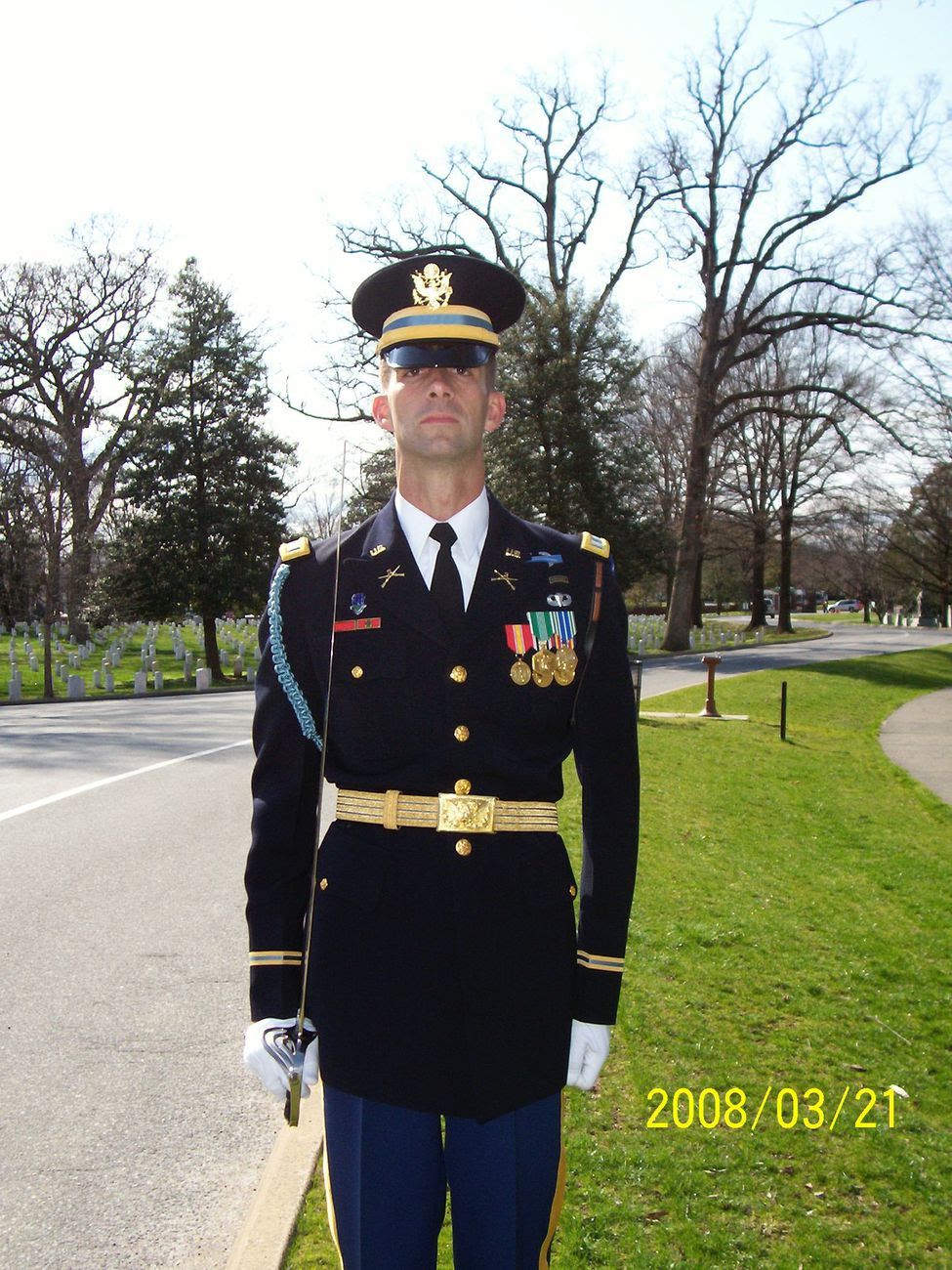 Go deeper: Trump honors service members and families at Arlington cemetery
Go deeper