1. House Democrats vow "MRI" of Trump's money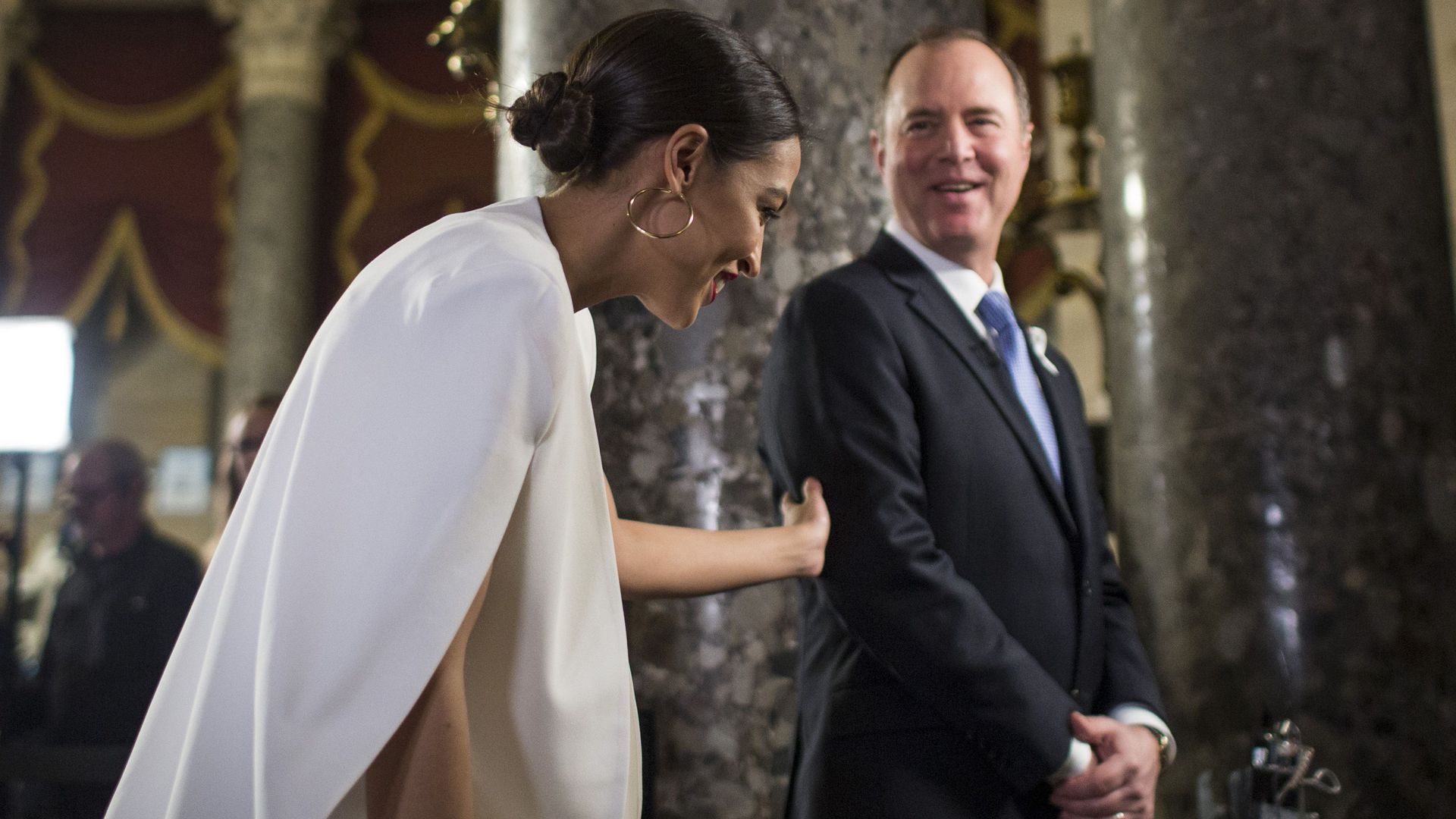 Congressional Democrats' war with President Trump is about to get personal.
What's happening: House Democrats, led by Chairman Adam Schiff's House Intelligence Committee, are about to begin investigating Trump's family business. The Democrats are hiring staff with deep expertise at tracing cash flowing through complicated property transactions. 
Why it matters: Democrats are marching across the red line Trump drew for Special Counsel Robert Mueller.
Rep. Eric Swalwell of California, a senior Democrat on the House Intelligence Committee, laid down the marker to Axios last night after the committee deliberated behind closed doors earlier in the day.
"We are going to take an MRI to any Russian financing that the Trump Organization and the president may have had," Swalwell said.
"But we are not going to be so naive to assume that he's faithful to the Russians. There may have been other countries who have tried to financially influence him."
Between the lines: Of particular interest to the committee is an extraordinary series of cash purchases Trump made in the decade before his presidential campaign.
The Washington Post revealed, in May: "Trump's company spent more than $400 million in cash on new properties — including 14 transactions paid for in full, without borrowing from banks — during a buying binge that defied real estate industry practices and Trump's own history as the self-described 'King of Debt.'"
Eric Trump told the Post, then, that the Trump Organization made the purchases like that because Trump "had incredible cash flow and built incredible wealth ... He didn't need to think about borrowing for every transaction. We invested in ourselves."
The Post offered no evidence of money laundering, but Democrats plan to investigate where the money came from to make these purchases.
Swalwell told Axios: "Without knowing whether Mueller is investigating money laundering through the Trump Organization, we do have the ability to look at whether that has occurred or is ongoing, and we are going to fulfill that responsibility."
Go deeper ... Democratic hit list: At least 85 Trump investigation targets
Go deeper