Cummins posts lower profits after CEO's tariff warning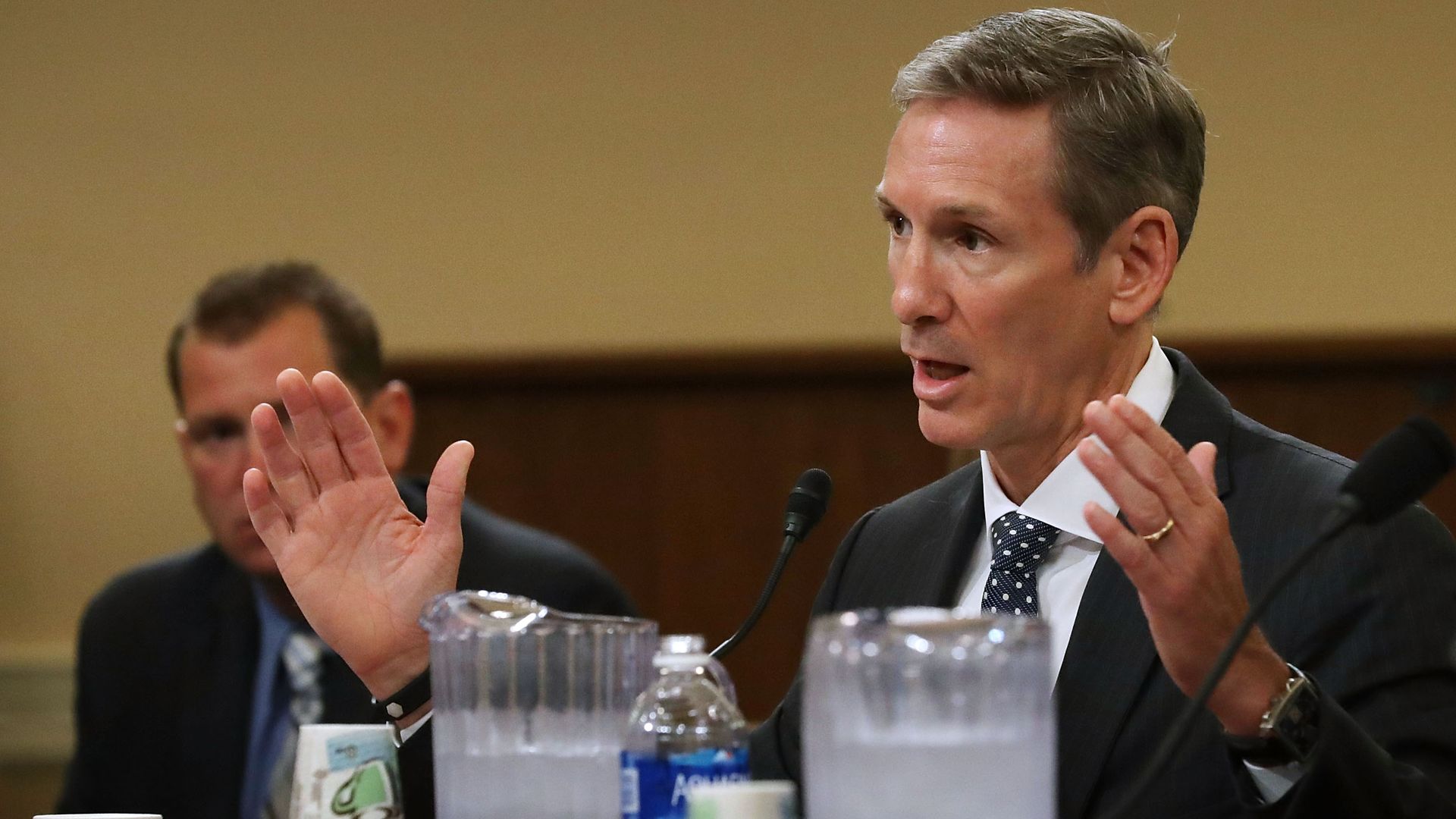 U.S. engine maker Cummins on Wednesday reported lower-than-expected quarterly profit and forecast full-year sales below analysts' estimates, Reuters reports.
The state of play: The news plays out almost exactly as CEO Tom Linebarger warned in a July New York Times op-ed. "These tariffs put us in a worse position now than when we started these negotiations, and we are concerned there is no end in sight," he wrote. "Because of this uncertainty, companies like ours are standing still, unclear on how and where to invest."
What it means: Cummins' soft guidance further amplifies concerns of a slowdown in sales of heavy-duty trucks in North America.
As we noted in late January, truck shipments' year-over-year growth fell in December for the first time since 2016. Truck shipments are thought to be a leading indicator of the economy's health as they're very sensitive to market fears.
Cummins said Wednesday it expects 2019 production of heavy-duty trucks in North America to rise just 2%, a significant pullback from the nearly 30% growth the industry chalked up last year.
Don't forget: The company's stock dropped 11.5% in December and fell 24% in 2018.
Go deeper: Trucking's troubles could preview an economic downturn
Go deeper