2. Trump's 2020 vision: America First vs. socialism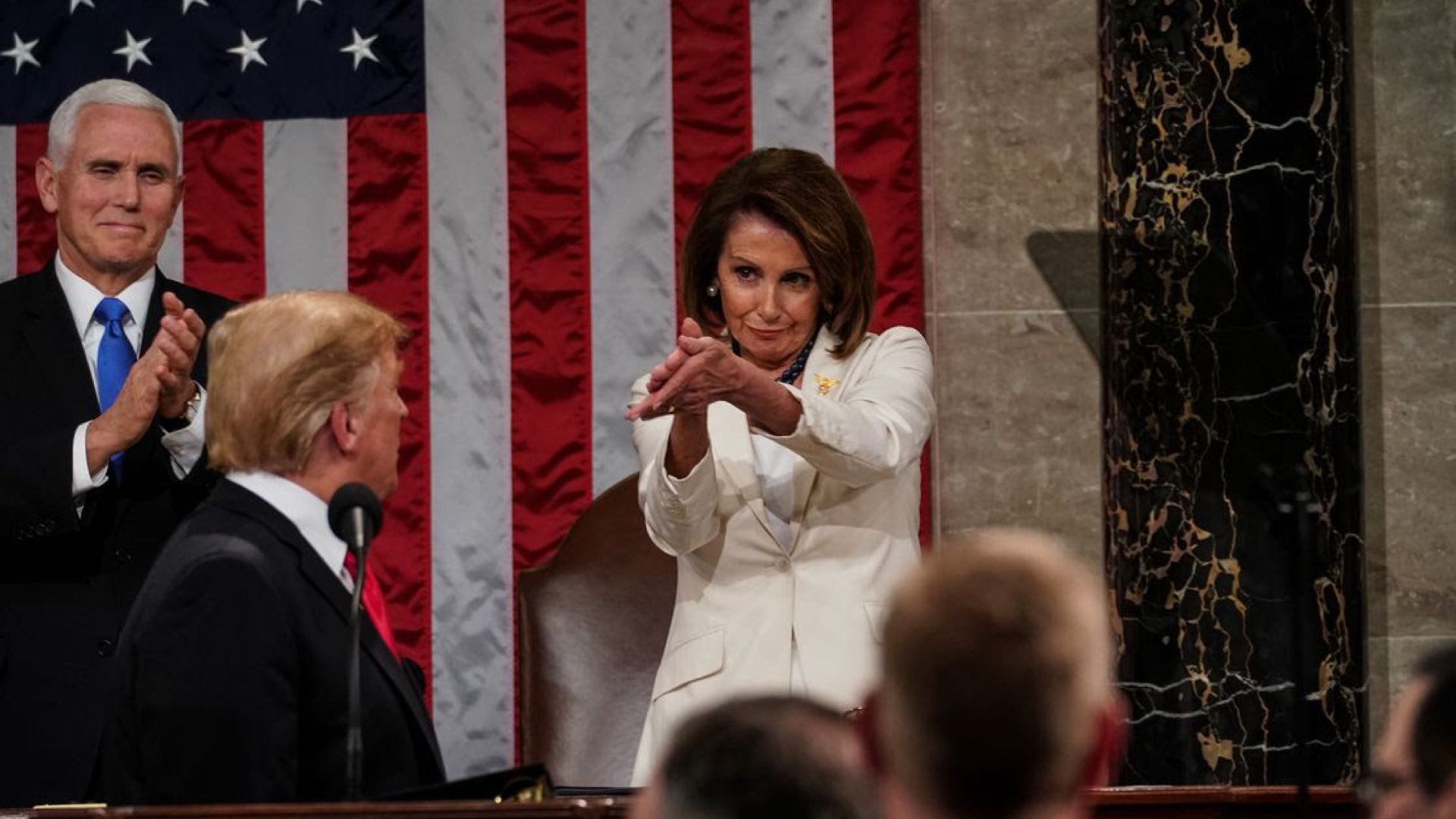 President Trump used last night's State of the Union address to lay out themes, policies and symbols for his 2020 re-election race, winning over no Democrats in the chamber but giving new hope to supporters who were turning pessimistic. He softened some edges for his largest audience of the year, but made it clear that he's going to try to re-run many of his 2016 plays in 2020.
A notable new twist that we'll hear a lot more about on the campaign trail: "Tonight, we renew our resolve that America will never be a socialist country."
Jason Miller, a top official in Trump's 2016 campaign, told me the president "elevated the wedge issue of 'socialism' in a way nobody else could."
Republicans love the freeze frame of Democrats sitting emotionlessly when Trump railed against late-term abortions. And loved even more the endorsement-by-sitting-and-silence when he hammered socialism. 
A veteran of the last campaign told me Trump is "trying to frame 2020 as a another big, directional election ... betting that [his] people are going to actually like the direction the country is going."
Trump mixed a hard line on immigration with applause lines on D-Day and criminal justice reform. The WashPost's Dan Balz called it "two speeches in one."
The first half, giving Trump-the-showman a warm response in the chamber, included new pushes for nationwide paid family leave and lower drug prices, funding for research into childhood cancer, and a pledge to "defeat AIDS."
The second half gave Trump-the-campaigner a 2020 battle plan — calling for a ban on late-term abortion, touting his talks with North Korea and, of course, promising a wall: "I will get it built."
Be smart ... One of the president's most loyal D.C. supporters texted me about the presidents effort to cloak hard-nosed policies in softer rhetoric:
"[T]he Trump we saw tonight ain't the real Trump — and he's not capable of pretending to be someone else for 2 years."
Go deeper:
Go deeper