Trump wants Congress' help on drug prices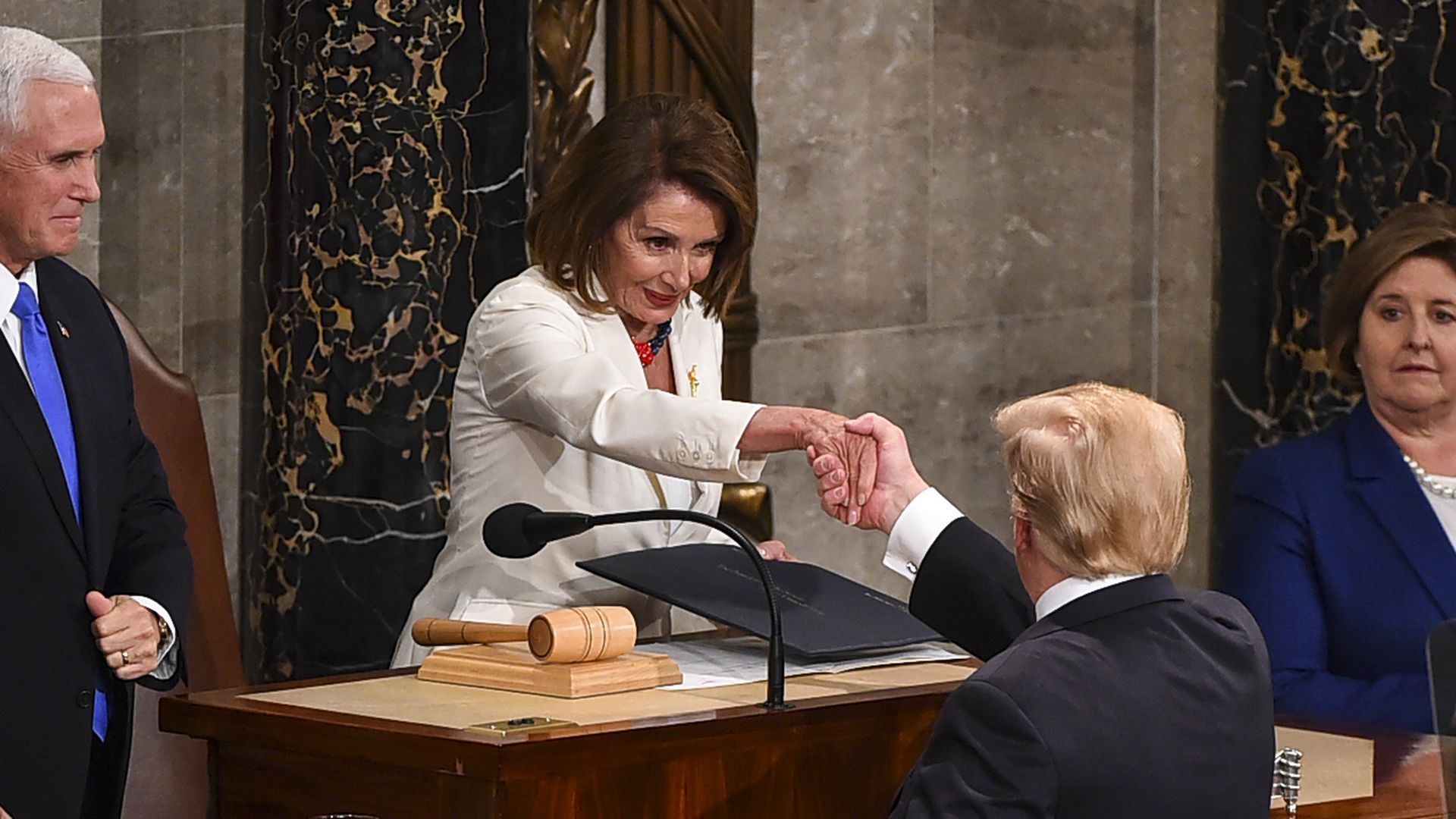 President Trump wants Congress' help enacting his agenda on drug pricing, but members of Congress aren't sure yet whether they want to provide it.
Driving the news: "I am asking the Congress to pass legislation that finally takes on the problem of global freeloading and delivers fairness and price transparency for American patients," Trump said last night. "We should also require drug companies, insurance companies, and hospitals to disclose real prices to foster competition and bring costs down."
Between the lines: "Global freeloading" is a reference to his plan to base some Medicare payments on European countries' prices — a plan conservatives do not like.
The administration has also proposed major changes in the way pharmacy benefits work in Medicare and Medicaid, but it needs Congress' help to extend to those changes into the private insurance market.
What they're saying: House Speaker Nancy Pelosi was not enthusiastic about Trump's pharmacy proposal, and Sen. Rob Portman (R-Ohio) told my colleague Caitlin Owens he's still on the fence, too.
"I looked at their analysis and they have a half dozen different potential outcomes. It's just hard to analyze it when the estimates are all over the place," he said.
But Senate Health Committee Chairman Lamar Alexander (R-Tenn.) told Caitlin he likes the plan.
Reality check: Trump also said last night that "as a result of my administration's efforts, in 2018 drug prices experienced their single largest decline in 46 years."
He's referring to the change in the consumer price index for prescription drugs, which only fell by 0.6%, and is an incomplete picture to begin with.
It's not a measure of how much the U.S. as a whole spends on drugs. Estimates from Altarum Health suggest total national drug spending increased by 5% last year.
More importantly, none of Trump's big ideas on drug prices are in effect yet, and were not in effect last year, and therefore could not have had much impact on last year's prices.
Go deeper: The drug pricing maze
Go deeper