How Trump's plan to curb HIV can succeed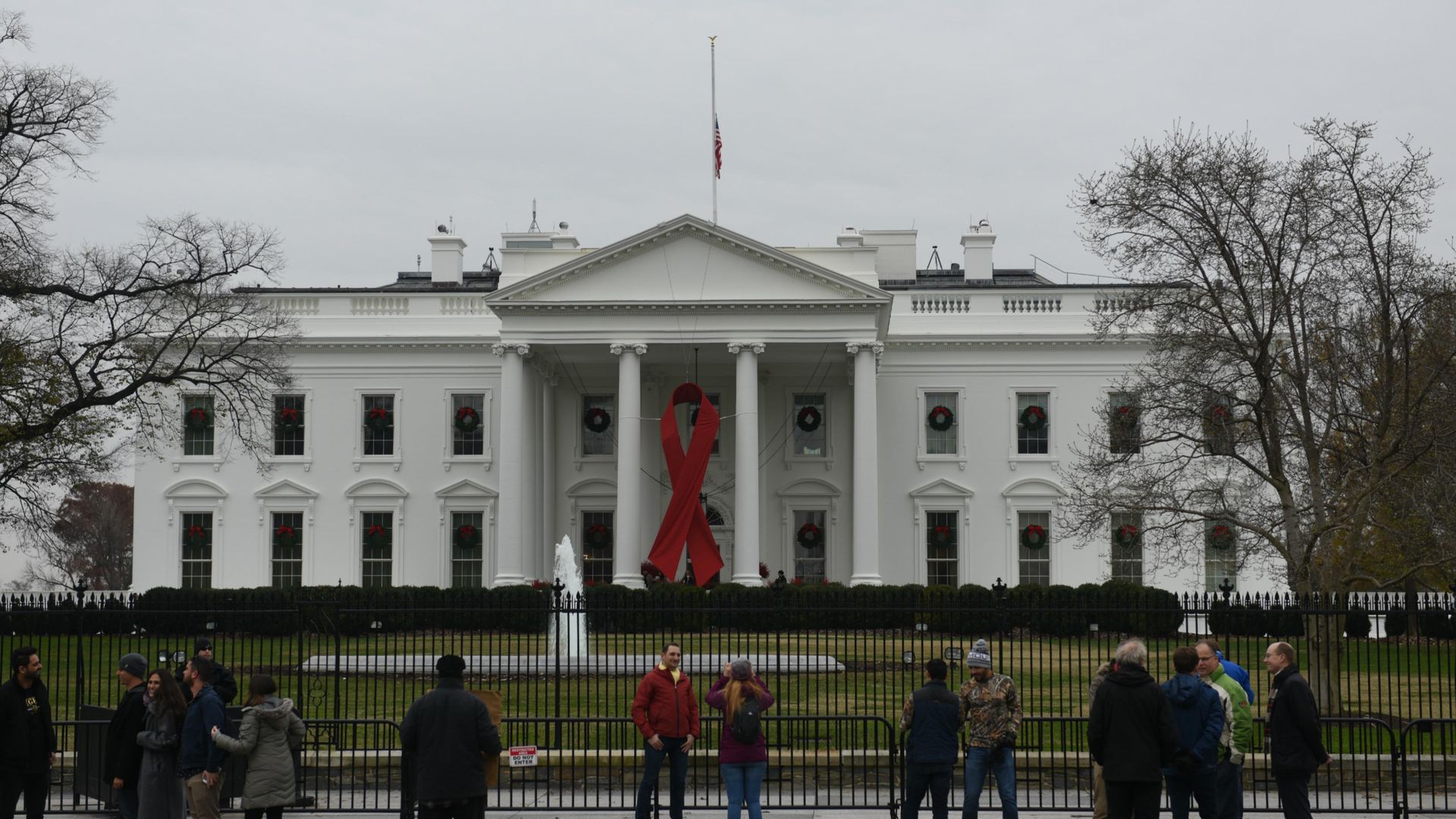 The Trump administration is already rolling out more details about one of the president's most ambitious State of the Union pledges: "to eliminate the HIV epidemic in the United States within 10 years."
By the numbers: Roughly 40,000 people get HIV each year, and that rate has held steady for a while now.
More than half of all new HIV infections are concentrated in just 48 counties, as well as Washington, D.C., and San Juan, Puerto Rico, according to the Health and Human Services Department.
How it works: With HIV, as public-health experts like to say, "treatment is prevention."
There's no cure for HIV, but if patients adhere to their treatment regimen long enough, the virus can become so deeply suppressed that it's undetectable in their blood — and once it's that weak, it also can't be transmitted.
The bottom line: If you really could get enough people tested (about 165,000 Americans don't know they're HIV-positive, per HHS), and help patients access and stick with drugs to treat the virus, that really could make a difference.
The goal will be to reduce new infections by 75% in the next 5 years and by 90% in the next 10 years, HHS said.
Go deeper: Panel recommends HIV preventive pill for high-risk individuals
Go deeper