Farmer bankruptcies swell to decade high in Farm Belt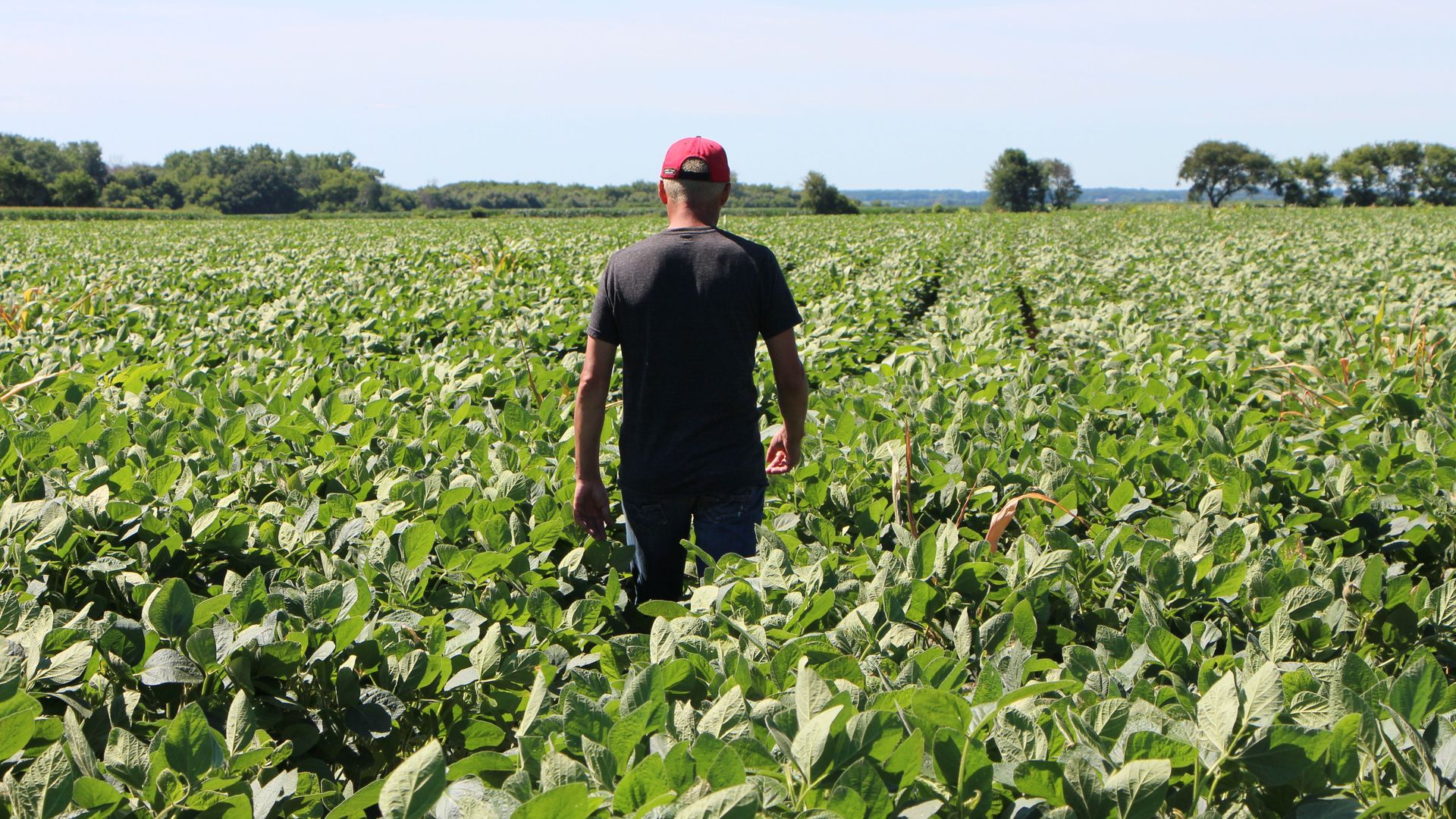 U.S. farmers in the Midwest are filing for bankruptcy at levels the U.S. hasn't seen for approximately a decade, the Wall Street Journal reports.
What's happening: Low commodity prices have been gouging U.S. farmers' bottom lines for years now, exacerbated by increasing agricultural competition from Russia and Brazil. President Trump's trade disputes, meanwhile, are adding salt to the wounds, as tariffs drive down prices and decrease profit for farmers.
By the numbers:
In the 7th Circuit Court of Appeals, which includes Illinois, Indiana and Wisconsin, twice as many farmers declared bankruptcy in 2018 as during the 2008 recession.
In the 8th Circuit, which spans from North Dakota to Arkansas, bankruptcies shot up 96%.
In the 10th Circuit, which includes Kansas, Colorado and parts of Oklahoma, bankruptcies were up 59%. Together, these three jurisdictions accounted for nearly 50% of all farm product sales in 2017, per the Journal.
Last year, farm debt rose to over $409 billion, with the average size of loans in the 4th quarter reaching $74,190, the highest 4th quarter level in history.
Between the lines: Chapter 12 bankruptcy filings are still below the highs of 2010 when looking at nationwide numbers. But the Midwest is hurting, and even though the Trump administration has been rolling out federal government relief for farmers to make up for tariff damage, lawmakers from both sides of the aisle fear it is only a short-term, partial solution.
Go deeper