AOC says Trump is "scared" after SOTU dig at socialism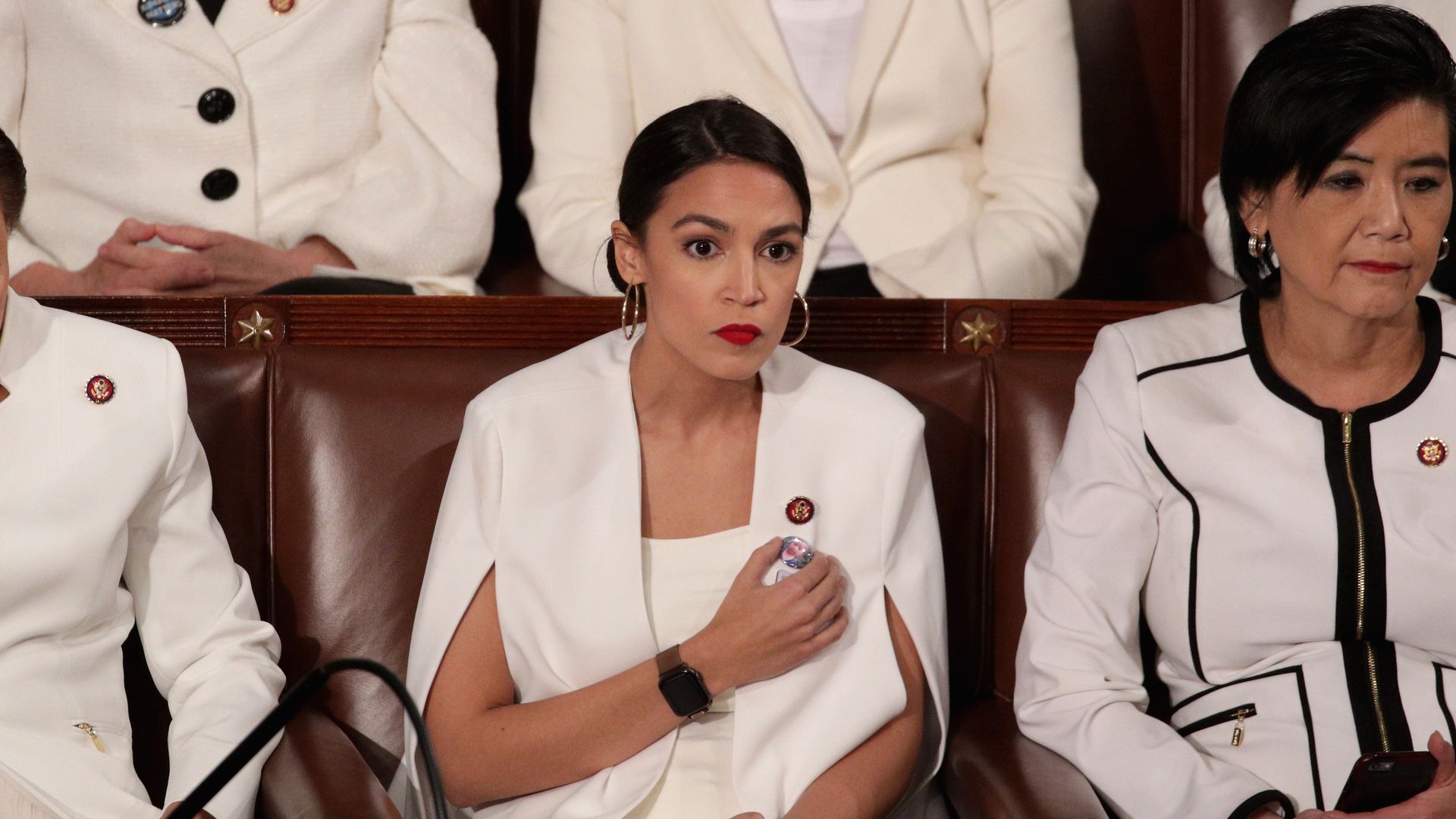 Rep. Alexandria Ocasio-Cortez (D-N.Y.) addressed President Trump's State of the Union vow that "America will never be a socialist country" after the speech Tuesday, telling reporters, per HuffPost, "I think it was great. I think he's scared. ... He knows he's losing the battle of public opinion when it comes to the actual substantive proposals that we're advancing to the public."
The backdrop: Ocasio-Cortez has proposed one of the most radical tax ideas from the new Democratic House majority — a 70% marginal rate on income earned over $10 million. But recent polling suggests that the public might largely be on her side as 76% of Americans favor higher taxes on the wealthy, according to a Politico/Morning Consult poll released earlier this week.
Go deeper: Gen Z prefers "socialism" to "capitalism"
Go deeper