Trump picks Treasury's David Malpass to head World Bank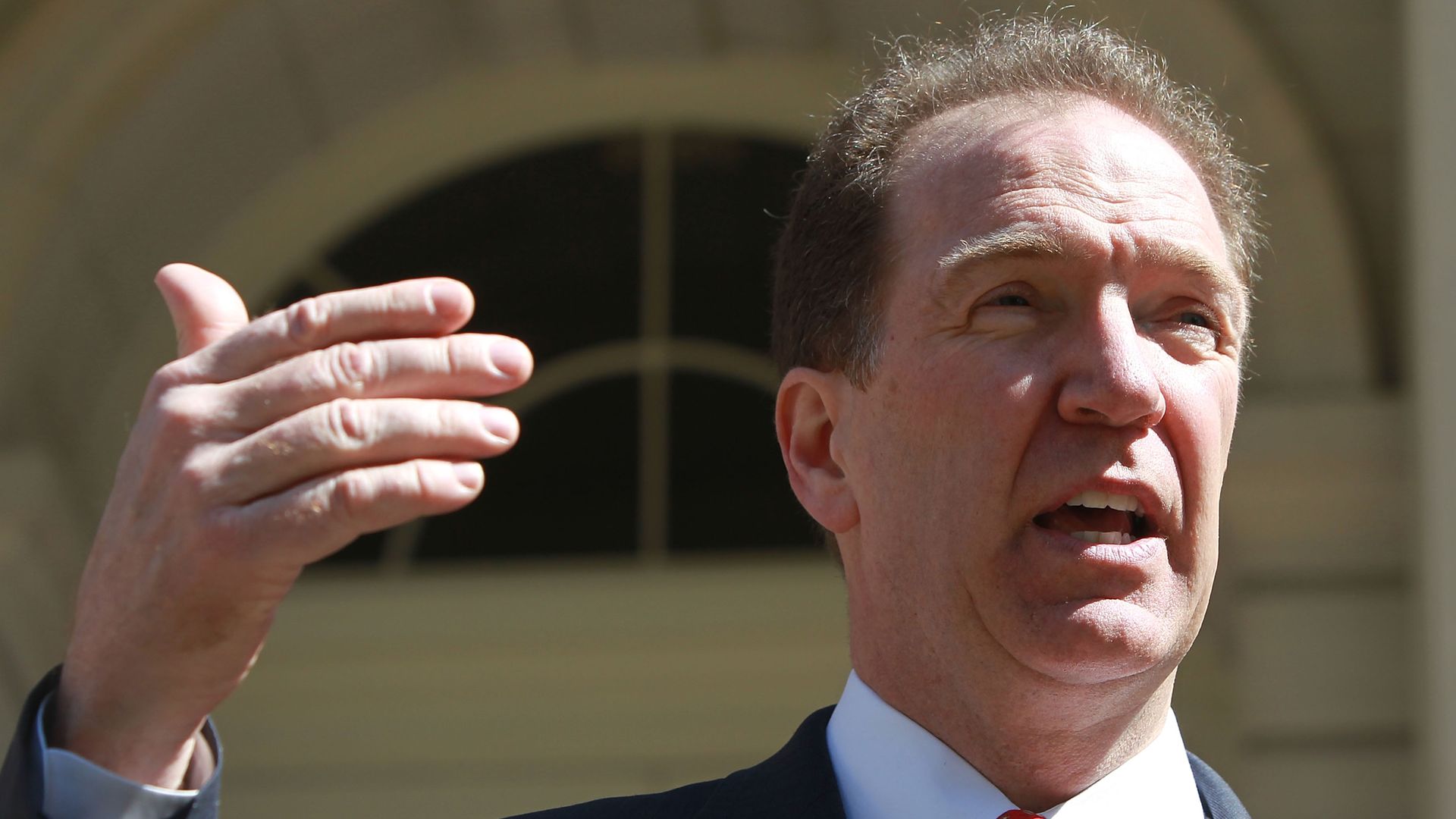 President Trump on Wednesday officially nominated David Malpass, a top Treasury official, for president of the World Bank in an effort to shake up the international institution.
The big picture: Malpass, 62, Treasury's undersecretary for international affairs, was a Trump campaign economic adviser and has worked on development issues going back to the Reagan administration. He replaces Jim Yong Kim, who resigned effective Feb. 1.
Malpass can be expected to give the U.S. a more assertive role in the bank, a senior administration official told Axios.
He wants to make the development lender "more effective" and for the United States to be regarded as a "constructive, growth-oriented" force, in keeping with its historic role as the bank's largest donor, the official said.
He has criticized multilateral institutions like the World Bank as being "intrusive" and "entrenched," CNBC reported.
Malpass also worked in the administration of President George H.W. Bush, and he was chief economist at Bear Stearns.
From his official bio: Malpass "was a columnist for Forbes and regular contributor to The Wall Street Journal."
He holds a bachelor's degree in physics from Colorado College, an MBA from the University of Denver, and studied international economics at Georgetown University's School of Foreign Service.
He unsuccessfully sought the Republican nomination for U.S. Senate in New York in 2010.
Our thought bubble, from Axios' Felix Salmon: Malpass has fewer qualifications than other contenders. And Trump supporters are scarce at the World Bank, to say the least. So his arrival is likely to be met with skepticism.
Go deeper