The Congo's chaotic election throws the future of cobalt in doubt
The controversial election of Felix Tshisekedi to the presidency of the Democratic Republic of the Congo (DRC) at the end of last year raises many new questions about the country's future, especially with respect to the global cobalt market. Because the DRC holds half of all known, economically recoverable cobalt reserves — currently accounting for 60% of global production — the world's cobalt supply is inextricably tied to the DRC's political stability.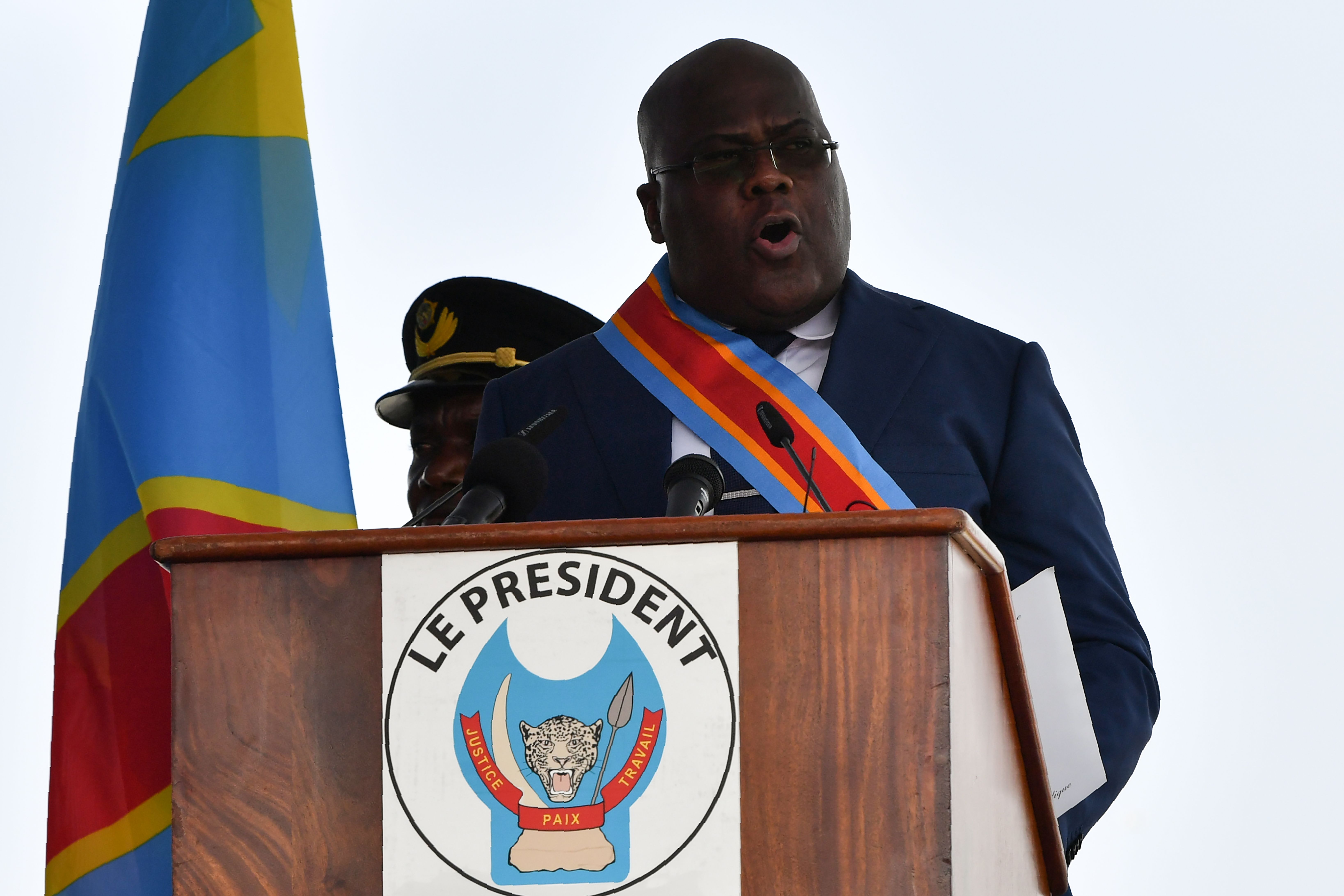 Why it matters: Cobalt, which the U.S. considers "vital" to national security and economic prosperity, is an essential component for many large-scale energy storage systems and electric vehicle batteries.
Where it stands: Cobalt shortages are already expected by the early 2020s because of rapid demand for energy storage technology, which would drive up battery costs unless alternative chemistries are developed. Exacerbating the challenge for the U.S., the Trump administration also imposed tariffs on cobalt as part of its broader trade war with China, the world's leading producer of refined cobalt and a leading supplier of U.S. cobalt imports.
Background: Even before December's election, concerns over resource nationalism in the DRC were growing.
Recognizing cobalt's increasing importance in the global clean-energy sector, Joseph Kabila, Tshisekedi's predecessor, signed a new mining law in June 2018 setting the royalty rate on cobalt extraction at 3.5%, a 75% increase.
Then, in December, he issued a presidential decree declaring cobalt a "strategic" mineral resource, nearly tripling the royalties once more to 10%, a level likely to discourage further investment.
It's unclear whether Tshisekedi will now follow through on the decree, abandon it while leaving the new mining law in place, or reform or revoke the law altogether. Though he purportedly criticized the law on the campaign trail as "anti-investment," Tshisekedi also said in a recent speech that he wants mineral rents to increase from 10% to 45% of total government receipts.
What to watch: The coming months will reveal whether Tshisekedi breaks from Kabila's policies. Regardless of the administration's decision, renewed political violence could upset global supply by disrupting the country's considerable production.
Sagatom Saha is an independent international energy policy analyst. David Livingston is deputy director for climate and advanced energy at the Atlantic Council's Global Energy Center.
Go deeper