Tech and utilities clash over proposed FCC broadband rule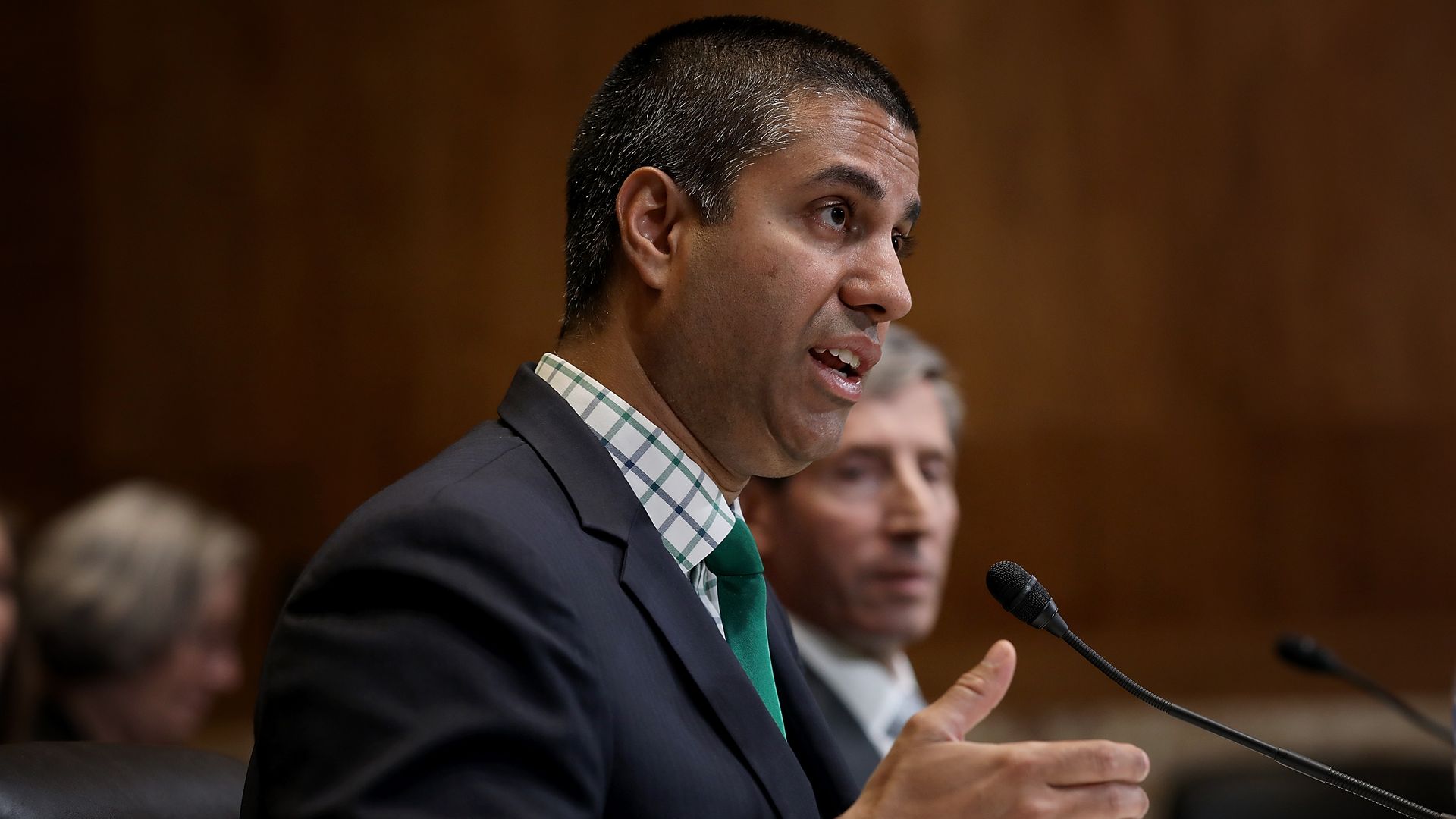 The FCC recently proposed a new rule that will allow unlicensed users to access the 6 GHz band — a frequency on the radio spectrum — for Wi-Fi connectivity, causing a disagreement between broadband companies that would benefit from the rule and utility companies that currently rely on the frequency to communicate.
The big picture: The FCC and utility companies are on two different pages. Utility leaders say the FCC focuses more on the needs of the telecommunications sector and does not understand the negative effects their decisions might have on critical infrastructure operations. Since the FCC controls the radio frequency that grid operators rely on to communicate, utilities are frustrated their needs are being overlooked.
Background: The FCC reserves portions of the 6 GHz band for communications between licensed electric, water and natural gas utilities companies. The FCC says the proposed change to open the band to unlicensed users will solve the country's airwave shortage problem and improve Wi-Fi capabilities for mobile devices and wireless routers.
What they're saying:
Tech companies — including Apple, Google, Cisco, Facebook and HP — support the FCC plan, arguing that wireless broadband services will need it to meet growing demand.
Groups representing utility companies

warn against the rule

, saying that an influx of users might clog mobile communications for licensed energy companies, potentially compromising safety during electric grid blackouts or natural disasters.
FCC Chairman Ajit Pai claims the proposed rule will not interfere with those who already rely on it, promising to open up 1,200 MHz of spectrum in the 6 GHz band for different types of unlicensed uses in a way that will protect incumbent licensed ones.
The bottom line: Though the FCC's intention is to improve Wi-Fi connectivity for everyone, the rule highlights an important clash within FCC's jurisdiction that needs to be resolved. The debate presents an opportunity for the FCC to come together with the tech industry, utility companies and Congress to discuss solutions that will protect grid safety and reliability for all Americans.
Sarah E. Hunt is the co-founder and CEO of Joseph Rainey Center for Public Policy.
Go deeper