Listening for whispers in the court of Putin
Russia watchers tend to believe it will be Russia's elites, and not its people, who eventually remove Vladimir Putin from power.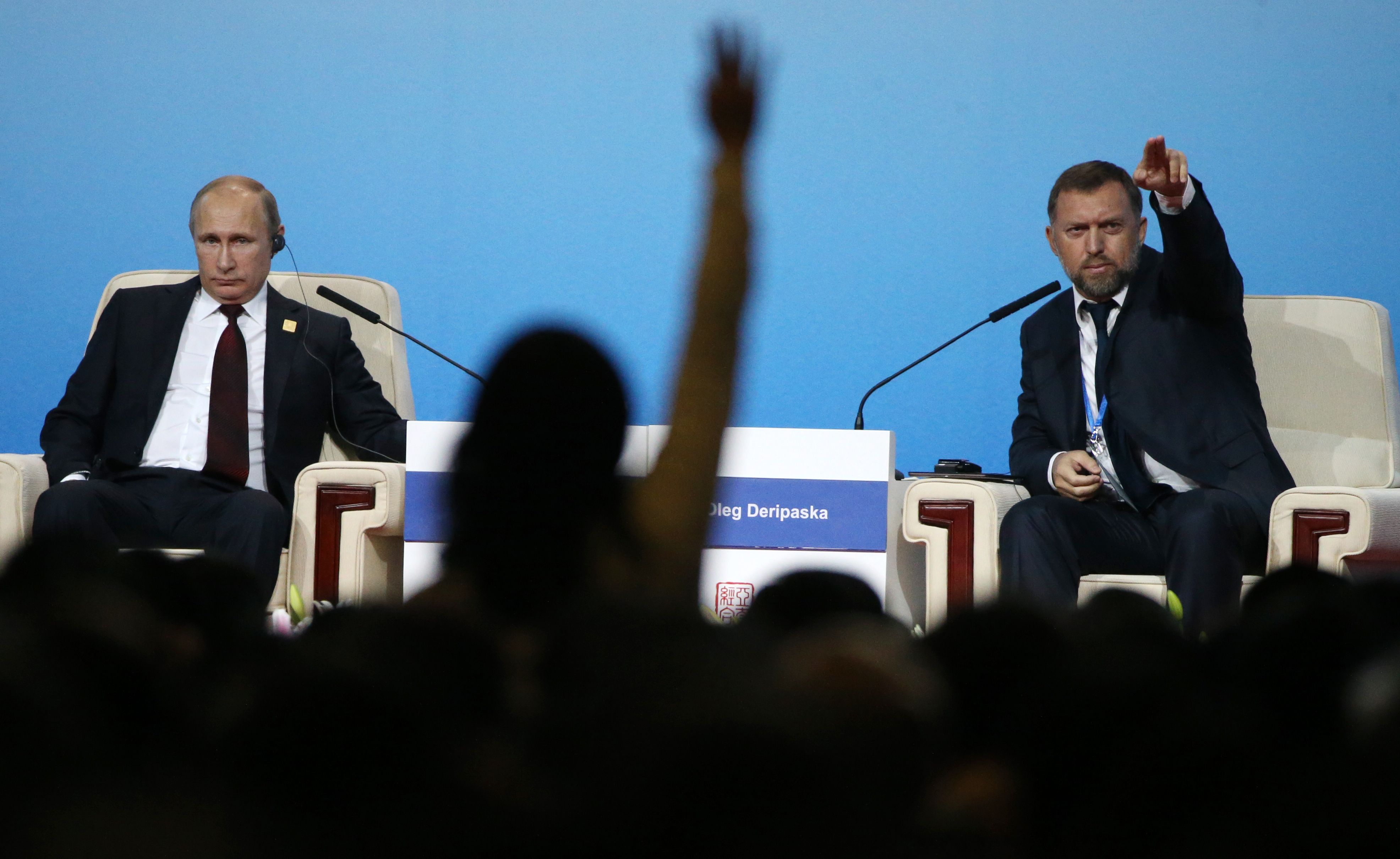 The big picture: The U.S. and Europe know Putin is not going to change his stripes. They've been deploying sanctions in an effort to increase the pressure on him, in part by deepening fissures within Russia's power structure.
Yes, but: The case of oligarch Oleg Deripaska shows there are limits to the costs the West is willing to absorb in the process.
Zoom out: Nigel Gould-Davies of Chatham House said today at a Wilson Center event that Russia's elites are in an "unprecedentedly uncomfortable position" as access to the Western institutions they rely on to secure their wealth is severed.
Gould-Davis said the oligarchs can choose to: "Get closer to Putin and seek the protection of the Russian state," move their assets out of the West (perhaps to Asia) or "muddle on" and hope things change.
However, "some might be tempted to think about how they can use these resources to bring about some sort of change in Russia itself." In Russia and the broader region, he said, "political change always takes place, or certainly is initiated … when the networks of elite power defect."
Between the lines: That's not to say sanctions will tip the scales, says Alina Polyakova of Brookings: "The political will isn't there to push as hard as they'd have to to convince the oligarchs Putin can't guarantee the security of their assets."
"If they do go so far," she adds, "there are second- and third-tier knock-on effects" because of Russia's integration into the global economy.
Zoom in: That brings us to Deripaska. He's among the most powerful oligarchs in Russia and was one of a number of influential Russians sanctioned last year due to ties to Putin.
The U.S. Treasury delayed the implementation of sanctions on Deripaska's businesses, including aluminum giant Rusal, before agreeing last week to drop the sanctions in return for Deripaska reducing his ownership stakes.
That deal divided leaders on Capitol Hill. It came after lobbying from European governments and companies who were concerned about the broader economic impacts of targeting Rusal, which produces 7% of the global aluminum supply.
Western business interests aren't the only factors blunting the force of sanctions. At the Wilson Center event, Daniel Ahn, former chief economist at the State Department, presented findings that show the Kremlin is bailing out firms hit by sanctions to the tune of "$13 billion and growing."
That's an expensive balancing act for the Kremlin. And as Gould-Davies said, "If they need to be compensated, they can't be ignored."
The bottom line: While the West may not be able to destabilize Putin through sanctions, "we know we can weaken him," says Anders Aslund of the Atlantic Council.
"As long as Russia continues with war, and we continue with sanctions," Russia's economic outlook won't improve, he says. "Sooner or later this regime will collapse."
Go deeper: Putin Joins Trump in Finding Ways to Ease Deripaska's Pain (Bloomberg)
Go deeper