Hospitals' prices keep going up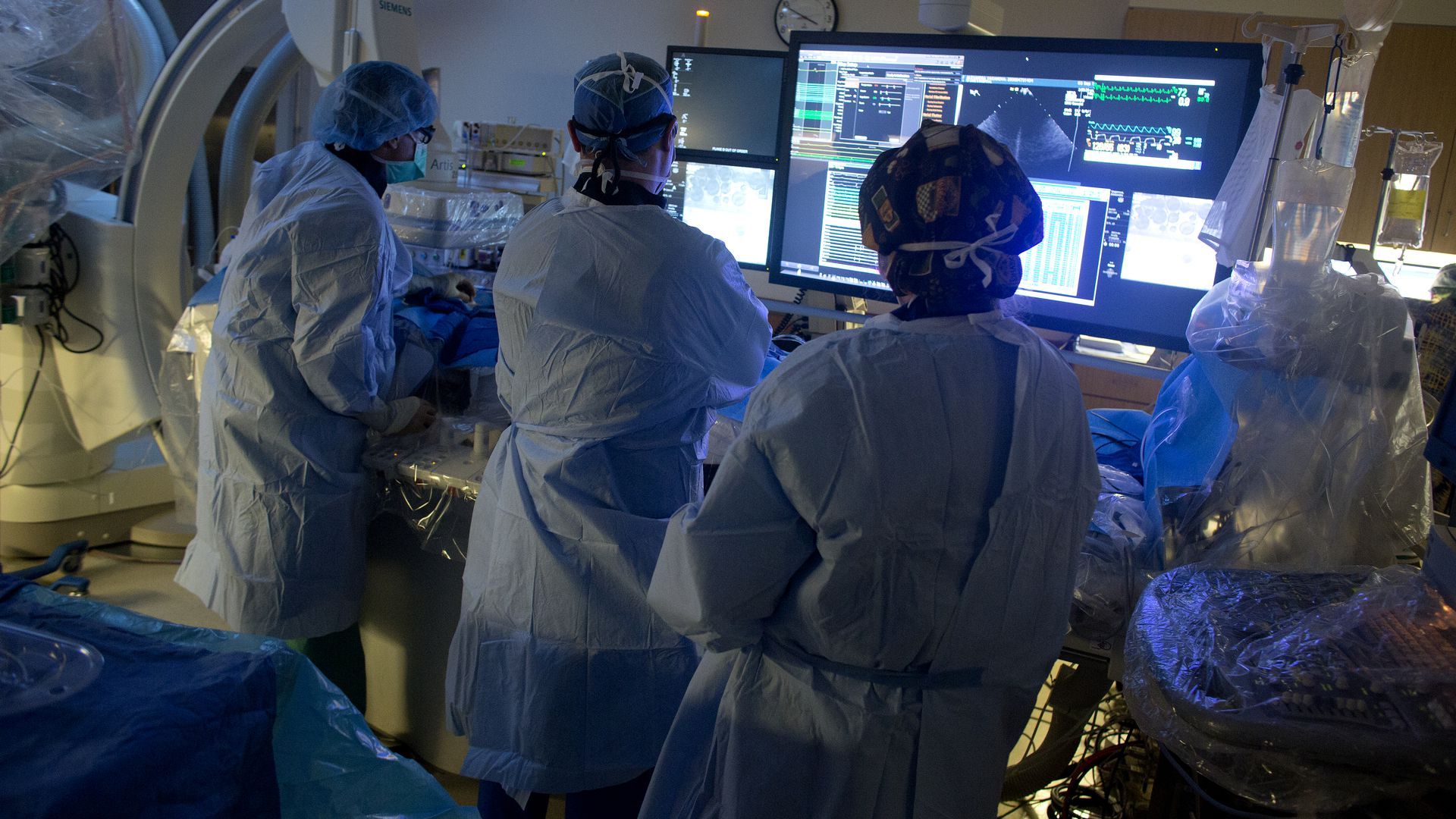 Hospitals are very expensive and they keep getting more expensive, very quickly.
Driving the news: Hospital fees are rising much faster than doctors' fees, and hospitals are driving almost all of the price increases for certain common procedures, according to a new study published in Health Affairs.
Details: The study focused on 4 common procedures, using insurers' claims data to track the real prices patients and insurers paid for those services between 2007 and 2014.
By the numbers: For inpatient care, hospitals' prices rose 42% over that period, compared to 18% for doctors. Hospitals' fees for outpatient care went up 25%, compared to 6% for doctors.
About 80% of the total cost goes to the hospital, whether you're in an inpatient or outpatient setting.
As care has gotten more expensive, hospitals have driven the increase. The total cost of a vaginal delivery, for example, went up by roughly 30% over this 7-year period — and hospitals' fees accounted for almost 90% of that increase.
Prices are also highly variable, even within the same city.
Now that the federal government is forcing hospitals to post their prices online, Kaiser Health News dug into the data to see what hospitals are charging for the same services.
For example: What's the price for a liter of IV fluid? At one Los Angeles hospital, it's $146. At another L.A. hospital just a few miles away, it's $383. At New York Presbyterian, it's $473.
These are hospitals' sticker prices, not the prices you and your insurance plan would actually pay.
The bottom line: For patients, figuring out what a hospital visit will cost is all but impossible. For economists looking at the system as a whole, the cost of hospital care is a little clearer: It's high, and climbing fast.
Go deeper