America's economic data divergence isn't going away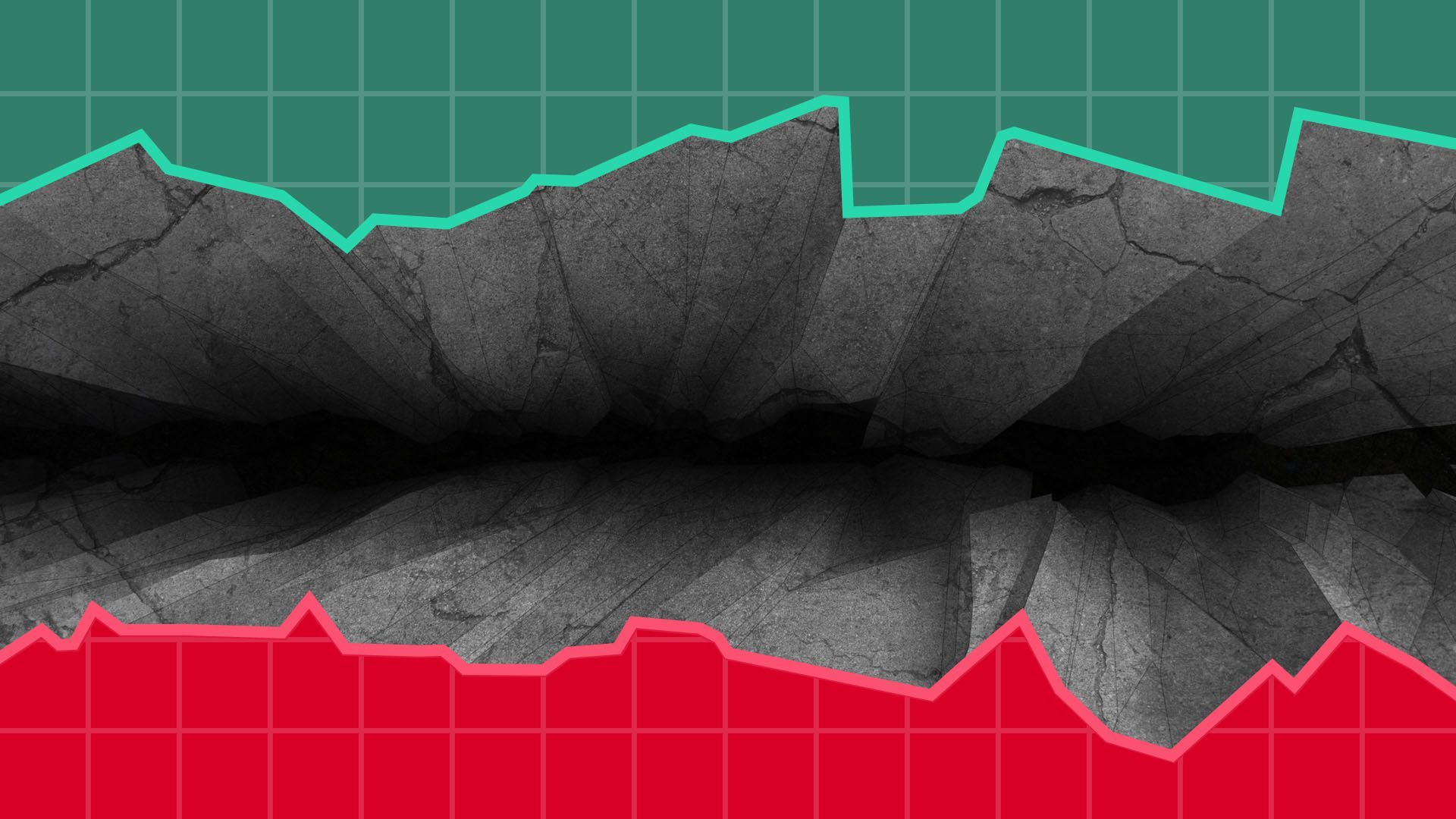 Measures of sentiment, like January's consumer confidence survey, continue to show negative expectations for the economy, even as actual economic trackers, like the monthly U.S. jobs report, keep coming in strong.
Between the lines: Economists say when that happens it usually signals a downturn is coming.
Small business owners' confidence in the economy fell for the fourth straight month in December, while their outlook on business conditions sank to the lowest since late 2016, according to the latest release from the National Federation of Independent Business.
Consumers' future expectations for the economy posted the largest three-month decline since late 2011, according to the Conference Board Consumer Confidence Index.
The Fed's latest survey of senior loan officers found that banks expected tighter standards, weaker demand, and worse performance for business and household loans this year.
Why it matters: "People are getting cautious and that can be a self-fulfilling prophecy at times," Charles Schwab's chief fixed income strategist Kathy Jones tells Axios.
Still, those worries have not yet shown up on key readings of the economy.
The government shutdown has delayed more recent readings of consumer spending, but economists don't expect downbeat sentiment to translate into tighter pocketbooks just yet.
"The consumer is showing no signs of pulling back on activity and is continuing to spend on discretionary items," Michelle Meyer, senior U.S. economist at Bank of America Merrill Lynch, wrote in a note to clients.
The bottom line: Most reports are backward looking, so the effects of a downbeat consumer could still be coming.
There isn't a fixed amount of lag time between pessimism in sentiment and softening economic data, but Schwab's Jones estimates it's likely a matter of "three to six months."
Conversely, there could be a rebound in sentiment, given the Fed's softening of its interest rate hike path and a positive developments in trade negotiations between the U.S. and China.
Be smart: We saw this kind of data divergence in 2016. There was not a recession, but economic growth did slow.
Go deeper