U.S.-North Korea talks aim for increasingly unlikely denuclearization
A second meeting between President Trump and North Korean leader Kim Jong-un has been tentatively set for later in February. But recent assessments suggest North Korea remains "unlikely to completely give up its nuclear weapons and production capabilities," as director of National Intelligence Dan Coats told senators last week.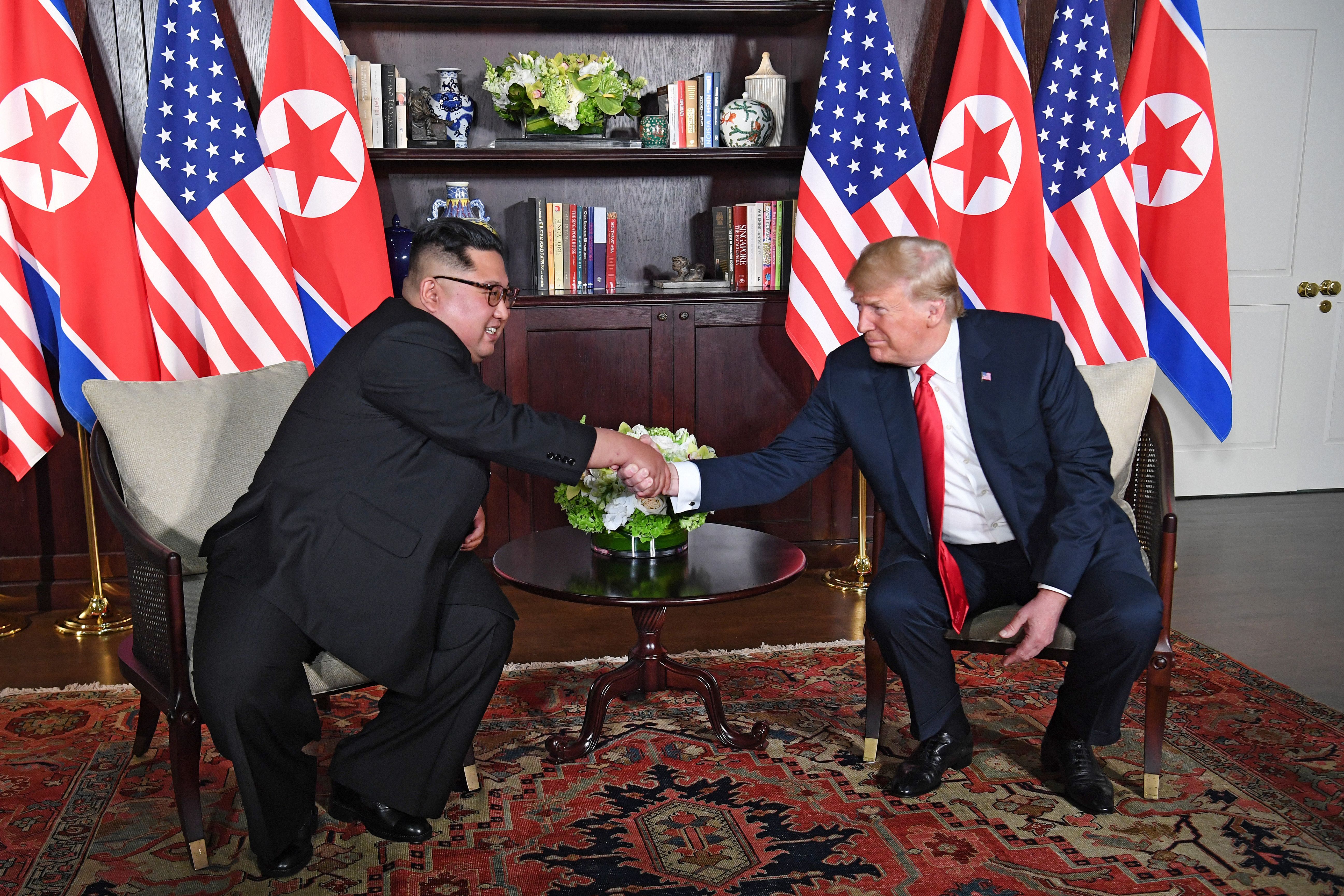 Why it matters: Trump's summit could be doomed not by Kim's mercurial personality but by its impossible objective. Pyongyang may now be too close to its decades-long goal — fielding an intercontinental ballistic missile (ICBM) that can strike the U.S. with a nuclear warhead — for any carrot or stick to change its course.
Where it stands: North Korea has demonstrated that it possesses both nuclear weapons and an ICBM with sufficient range to strike any target on the U.S. mainland. It has not yet unveiled a delivery vehicle that can survive atmospheric re-entry before detonating, but protracted and inconclusive negotiations with the U.S could provide time to overcome any remaining challenges.
Simply by agreeing to meet, Kim has neutralized Trump's threats last year to strike his nuclear and ballistic missile facilities. As a bonus, he has garnered international legitimacy while dividing the U.S. from South Korea.
Between the lines: The failure of four U.S. administrations to stop this threat stems from an assumption that Pyongyang is motivated by a search for security.
Yet the regime has not faced a significant threat since war ended in 1953, other than in response to its unilateral aggression. Instead, it seeks a war-fighting capability to dominate the South and even the region. And there is little evidence North Korea faces economic difficulties crippling enough to compel it to relinquish its nuclear achievements.
The worst misconception has been to see an ally in China, which has facilitated the threat's growth by ensuring the regime's security from attack and undermining any sanctions that threatened its economy. China also benefits from Washington's floundering on the world stage while its public appeals for help from Beijing go unanswered.
The bottom line: It may be too late to prevent North Korea from arming itself with the capacity to destroy U.S. cities. Should it test a prototype, the resulting crisis could spark yet another round of escalating threats and U.S. warnings of military action, to be deflated by a new North Korean proposal to negotiate. More brinkmanship and frenzied alarm, all on Pyongyang's timetable, remain the most likely outcomes.
Doug Seay is a former senior staff member of the House Foreign Affairs Committee.
Go deeper