Poll: Americans favor higher taxes on the wealthy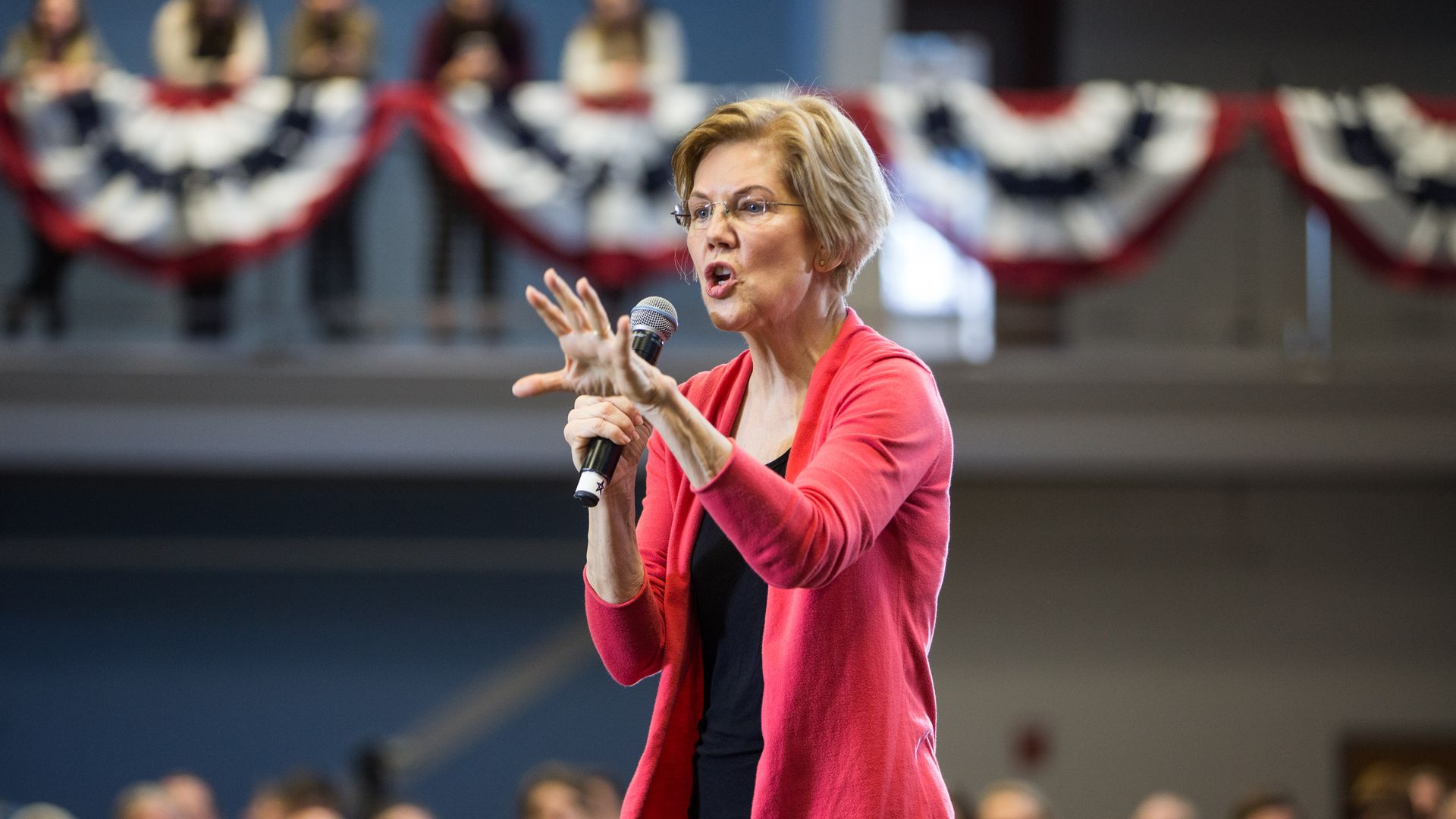 76% of registered voters in the U.S. think the wealthiest Americans should pay more in taxes — and 61% approve of Sen. Elizabeth Warren's (D-Mass.) "wealth tax," a more radical proposal — according to a Politico/Morning Consult poll released Monday.
Why it matters: The numbers reflect mounting fear and frustration in the electorate about economic inequality in the U.S., which could influence candidates' positions in a crowded 2020 Democratic primary. Even Rep. Alexandria Ocasio-Cortez's (D-N.Y.) push for a 70% marginal rate on income earned over $10 million — one of the most controversial ideas from the left — saw support from 45% in the poll, compared to 32% who opposed the idea.
Go deeper: The coming reckoning for capitalism
Go deeper