Full list: Everyone who has called for Ralph Northam's resignation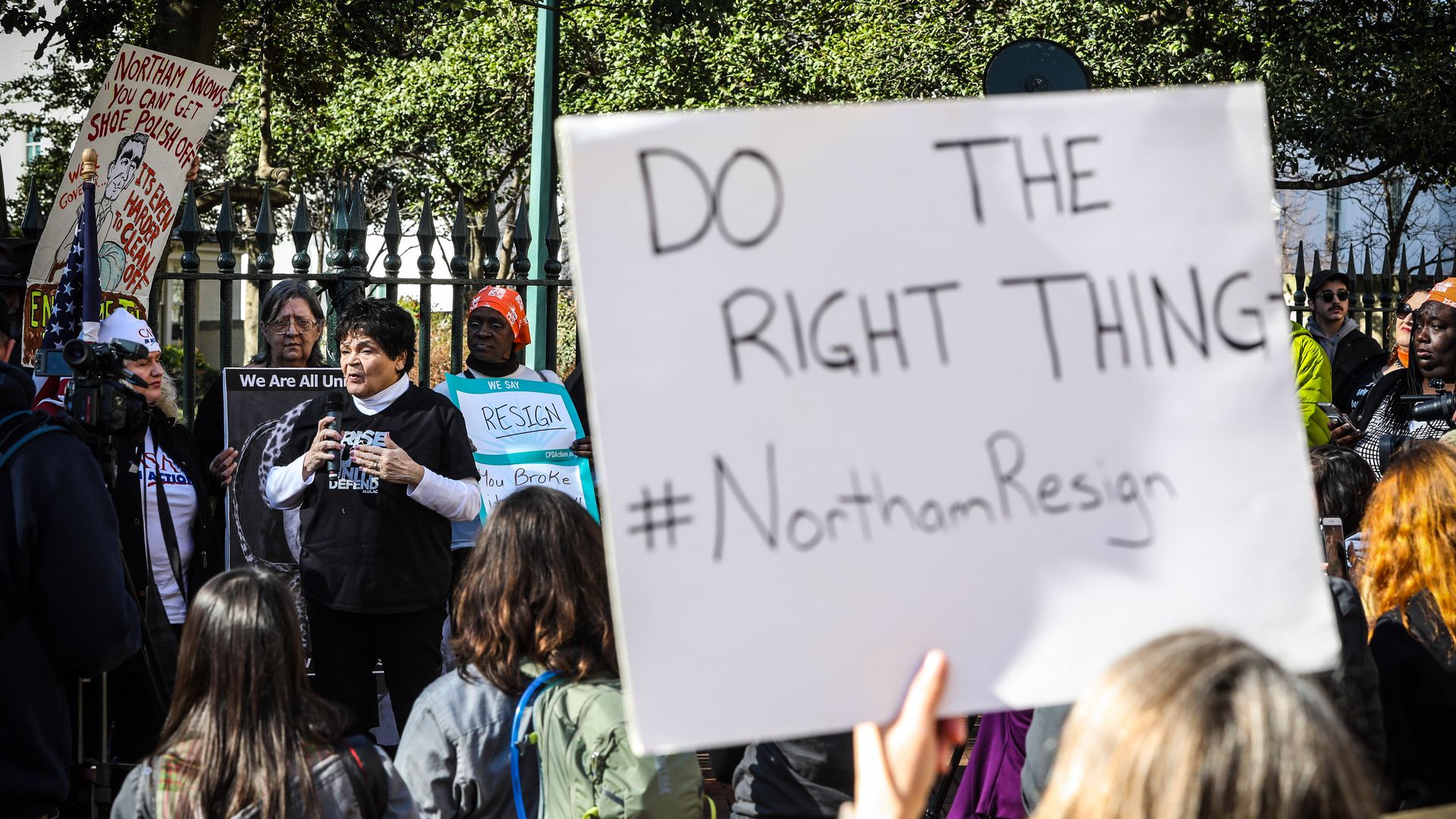 Embattled Virginia Gov. Democratic Ralph Northam remains in office despite a wave of lawmakers, former politicians and special interest groups that have called for his resignation this past weekend — both in Virginia and across the country.
One big quote: "We now know what Ralph Northam did when he thought no one was watching. The person in that photo can't be trusted to lead. Governor Northam must resign immediately," said Rep. Karen Bass (D-Calif.), chair of the Congressional Black Caucus.
Virginia politicians and organizations
National politicians and political figures
2020 Democratic hopefuls
National activists and organizations
This list will be updated as new statements are posted.
Go deeper