1. European countries back Juan Guaidó as Venezuela's interim president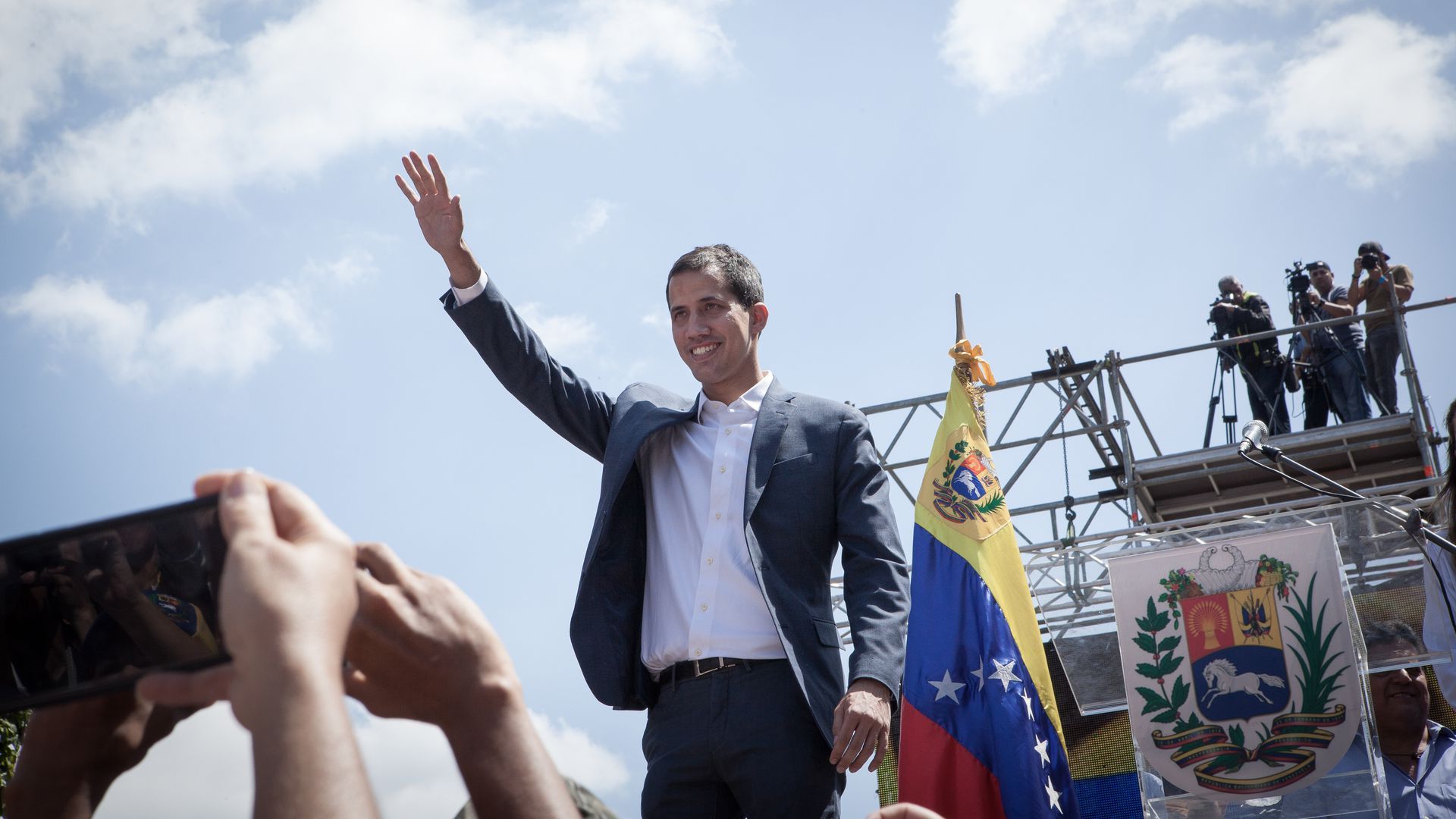 Several major European nations recognized Venezuelan opposition leader Juan Guaidó as the country's interim president on Monday after President Nicolás Maduro refused an ultimatum by some European Union leaders to hold new elections, CNN reports.
Details: The U.K., Spain, France, Germany, Austria and Denmark joined the Trump administration, Canada, Israel, and a host of other Latin American nations in recognizing Guaidó. A group of EU and Latin American countries are set to meet in Montevideo, Uruguay, later this week to discuss the Venezuela crisis as part of a newly formed "international contact group."
Go deeper: Desperate Maduro reportedly tries to fly gold out of Venezuela
Go deeper