Taking stock of Trump's drug rebate proposal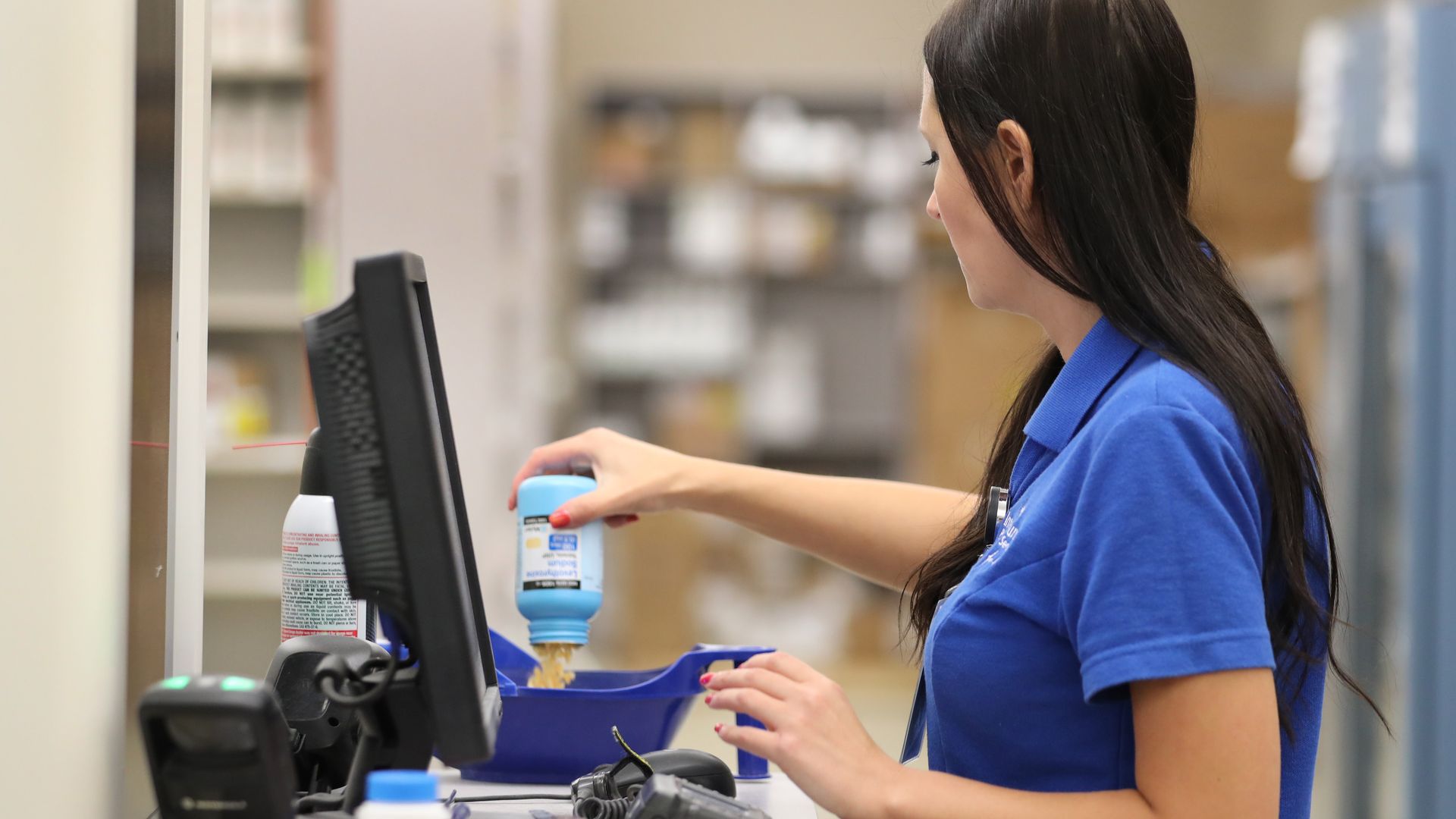 Wall Street panicked a little after the Trump administration rolled out its drug rebate proposal, but the stock prices of companies most at risk recovered because there's still so much uncertainty about how the policy would change their businesses.
The big picture: The proposal would bar pharmacy benefit managers and insurers from accepting rebates from drug companies in Medicare and Medicaid under anti-kickback law. Instead, the two sides could work out fixed-fee arrangements, with rebates flowing directly from manufacturers to patients at the pharmacy counter.
Yes, but: The rule...
Would not immediately affect the commercial market, although HHS Secretary Alex Azar wants Congress to pass the proposal into law so it would apply everywhere.
Would not touch the other profitable tactics that PBMs have mastered, like spread pricing and generic drug algorithms.
Would take a swipe at a flawed rebate system, but push middlemen to raise premiums — which federal actuaries said could raise Medicare spending as much as $196 billion over the next decade.
Would almost certainly initiate a lawsuit on antitrust grounds.
Would "not have a meaningful impact on our growth or earnings trajectory," David Cordani, CEO of Cigna and its newly acquired Express Scripts, said on an earnings call Friday.
One thing that is pretty certain: Pharma wins. There's no mandate to lower list prices, and drug companies would get to see competitors' rebates.
Go deeper: The Trump administration's major shakeup in the way we pay for drugs
Go deeper