Trump says he wants to keep troops in Iraq to "watch" Iran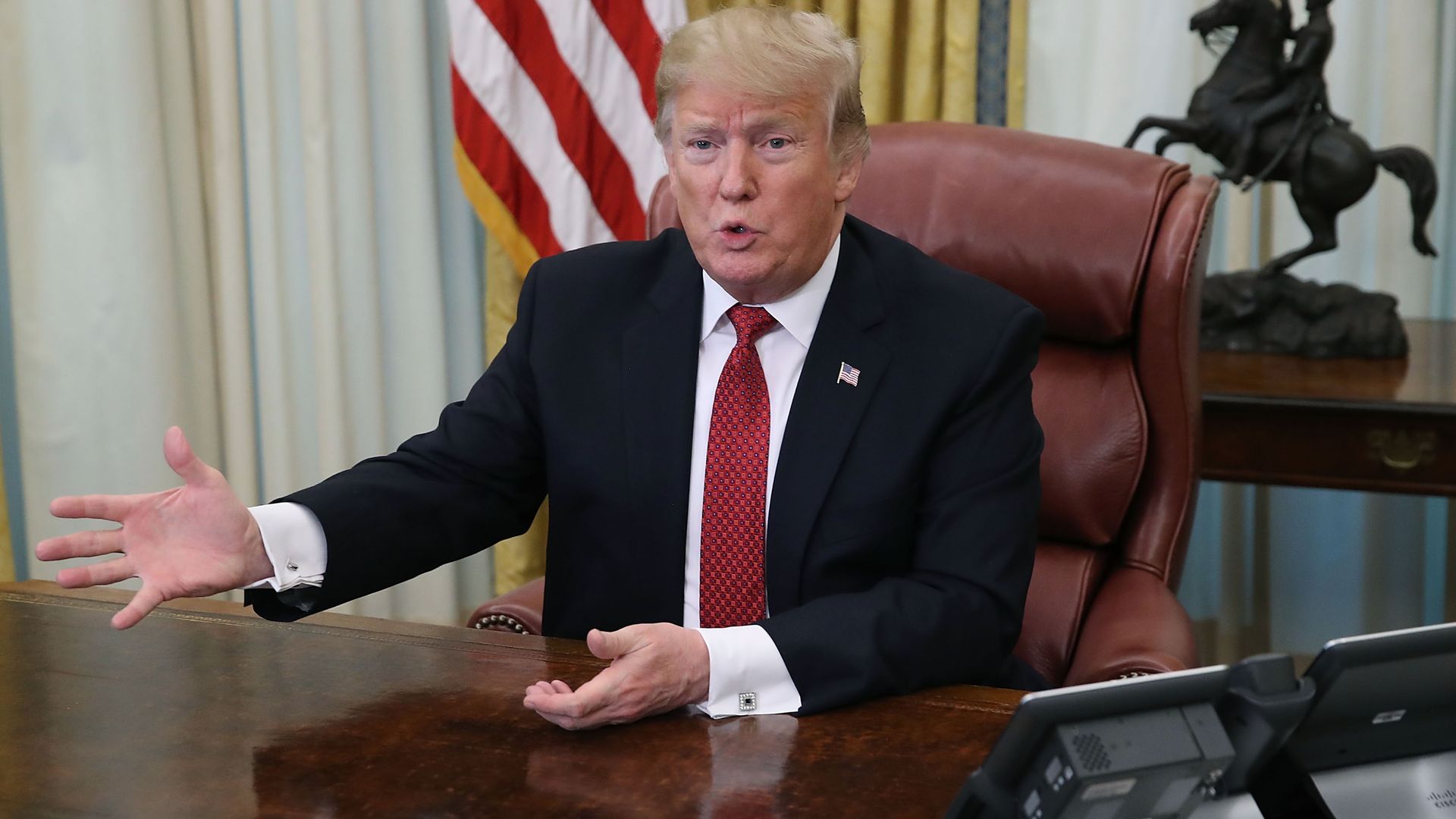 President Trump told CBS' "Face the Nation" in an interview released Sunday that he wants to keep an unspecified number of U.S. troops in Iraq to "watch Iran," calling it "a vicious country that kills many people."
Backdrop: The nation's top intelligence chiefs released an assessment last week stating that Iran had remained compliant with its nuclear deal and was not currently working to develop nuclear capabilities. Trump, who also advocated against "endless wars" in the "Face the Nation" interview, fired back on Twitter, calling his intelligence heads "extremely passive and naive when it comes to the dangers of Iran" and urging them to "go back to school!"
Go deeper: All the times Trump's intelligence officials contradicted him
Go deeper