America's resurgent hegemony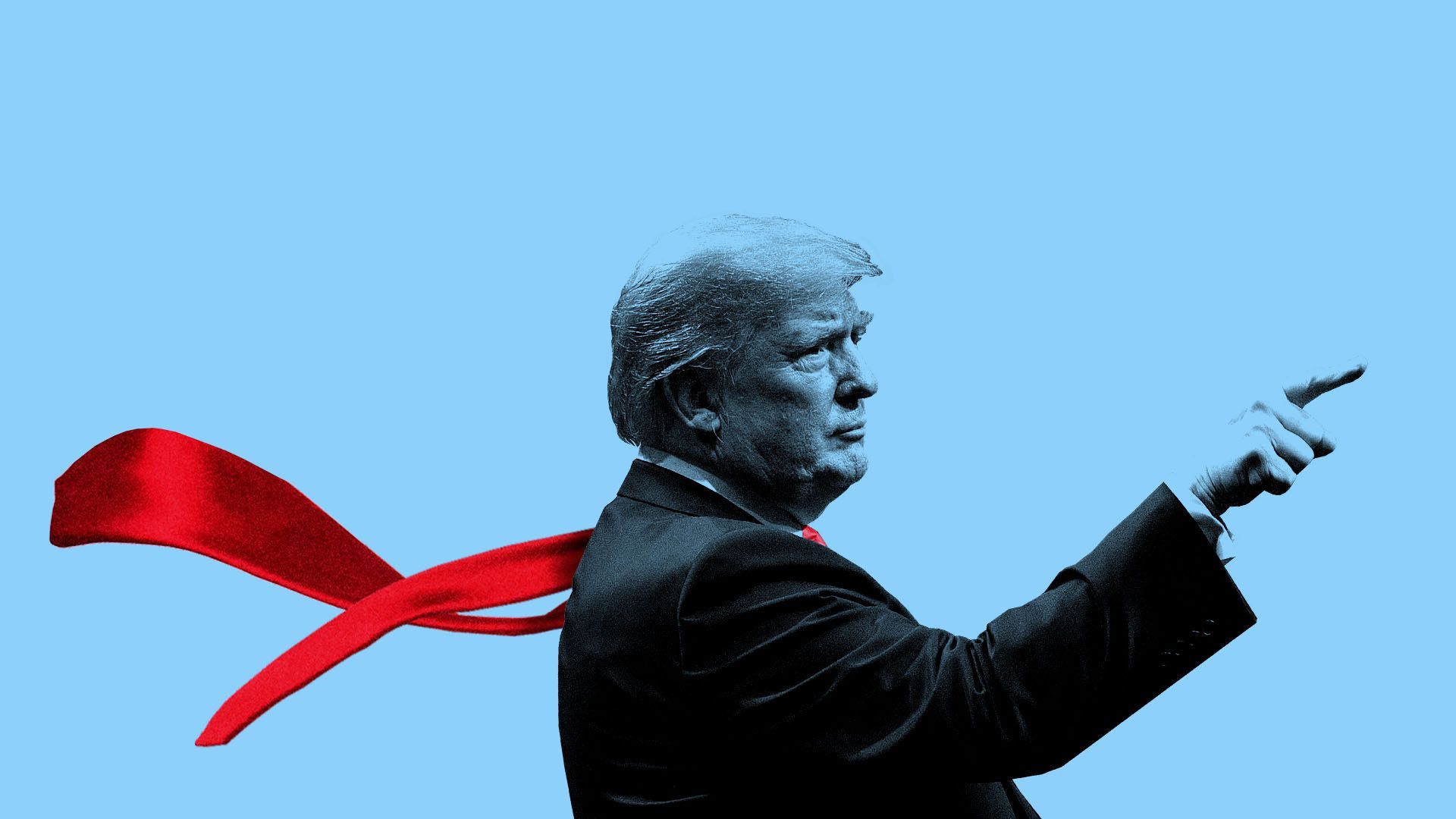 America is back. Donald Trump's White House is pushing his international agenda aggressively, with the rest of the world allowing the Trump administration to take the lead.
The state of play: This is not diplomacy. Treasury is front and center, with other departments, including Defense and Justice, playing an important role. State is certainly involved, but this is a full court press.
On Venezuela, the U.S. was the first country to formally recognize Juan Guaidó as interim president.
Treasury then imposed wide-ranging sanctions on PdVSA,Venezuela's state-owned oil company. The move essentially halted trading in PdVSA's widely held bonds, which remain part of the EMBI emerging-market bond indices. Squeals of protest from Wall Street were notable by their absence: For the time being, investors seem to be OK with the U.S. action.
Global energy markets were upended by the unexpected sanctions, with a formerly steady flow of heavy oil from Venezuela to U.S. refineries coming to a sudden stop.
On China, trade talks seem to be going as well as could be hoped, with China buying American soybeans in a gesture of goodwill. The base-case market expectation is now that tariffs will not jump up to 25% on March 1, but that the U.S. will reserve the right to hike them at any time if it feels that China isn't upholding its end of any bargain.
The Justice Department escalated tensions this week by bringing a broad-ranging set of charges against Huawei, a leading Chinese telecommunications company. The company's CFO, Meng Wanzhou, is currently out on bail in Canada, pending extradition to the U.S. to face fraud charges.
The U.S. has been pressuring its allies to ban Huawei from building 5G networks in their countries. It has met with success in New Zealand and Australia, and now Europe is reportedly close to following suit.
The repercussions of U.S. antagonism to China can hit even non-Chinese companies very hard. MoneyGram is now worth less than $120 million, after its deal to get acquired by China's Ant Financial for $1.2 billion was scuppered by U.S. regulators. Its competitor WorldFirst has a similar deal, for £700 million ($915 million), and will cease U.S. operations entirely to avoid a similar fate.
On Russia, geopolitical relations remain on edge after the U.S. announced it will be withdrawing from the Intermediate-Range Nuclear Forces Treaty, eliminating a key set of nuclear shackles from Moscow.
Treasury removed Russian aluminum giant Rusal from its sanctions list this week after its owner, Oleg Deripaska, reduced his stake in the company to less than 50%. The news sent global aluminum prices plunging, even though U.S. aluminum importers, who hated the sanctions, had persuaded Treasury to postpone enforcement.
The bottom line: U.S. executive-branch actions are having an increasingly profound effect on companies, markets and government policies around the world. In stark contrast to previous administrations, this White House is utterly unafraid to throw its weight around, with little regard for unintended consequences.
Go deeper:
Go deeper