Trump says he'd have a "hard time" if his son Barron played football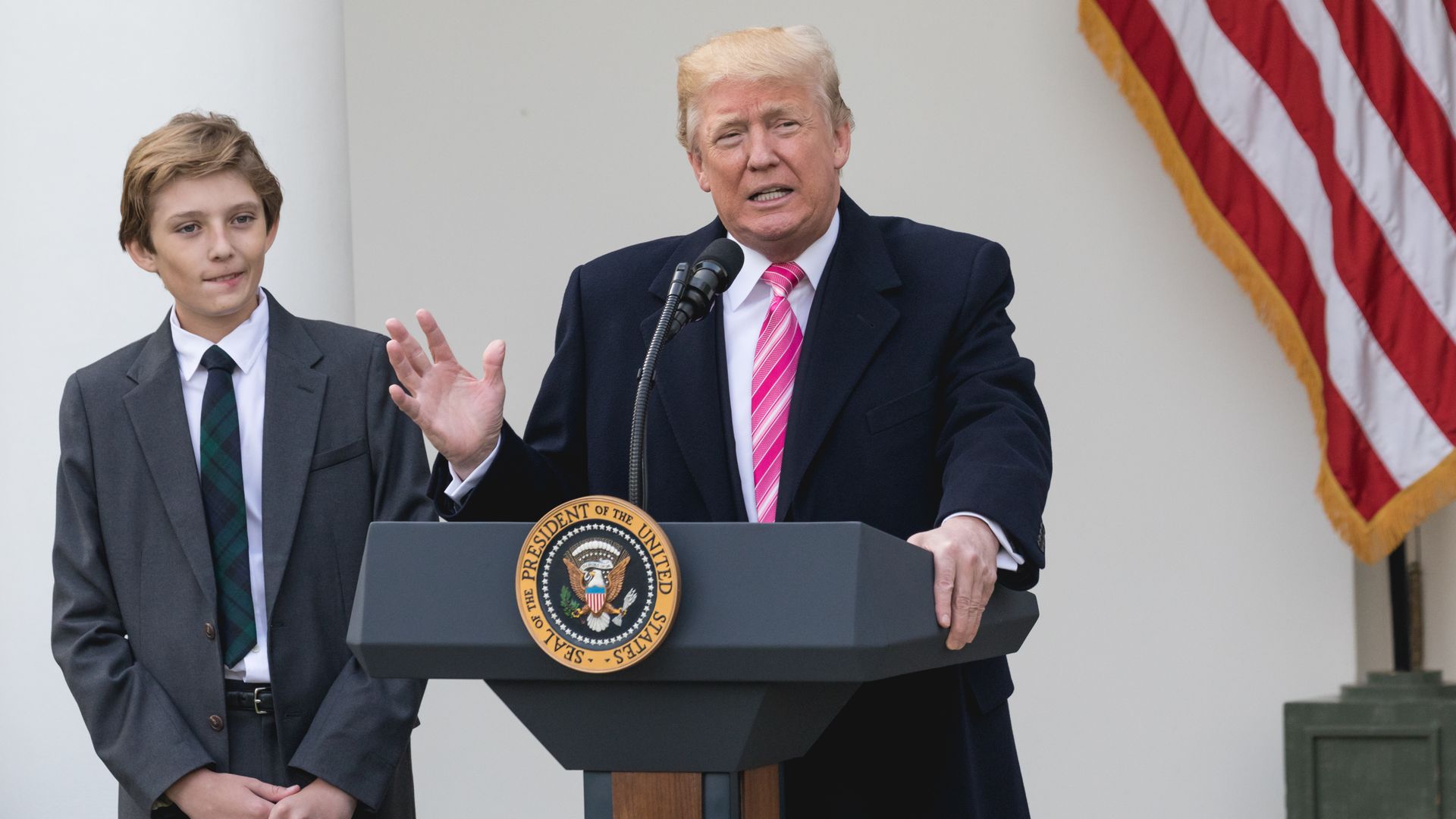 President Trump told CBS' "Face the Nation" in an interview taped ahead of Sunday's Super Bowl that he "would have a hard time" if his 12-year-old son, Barron, decided to play football, which he called a "dangerous sport."
Details: Trump said that while he wouldn't steer Barron, a noted soccer fan, away from football if he wanted to play, he doesn't "like the reports that I see coming out having to do" with the sport. President Obama, the father of two daughters, told the New Republic in a 2013 interview that if he had a hypothetical son, "I'd have to think long and hard before I let him play football" due to the risk of head injuries.
Go deeper: We asked four experts for a hard look at pro football
Go deeper