Washington's offer to Maduro isn't a new one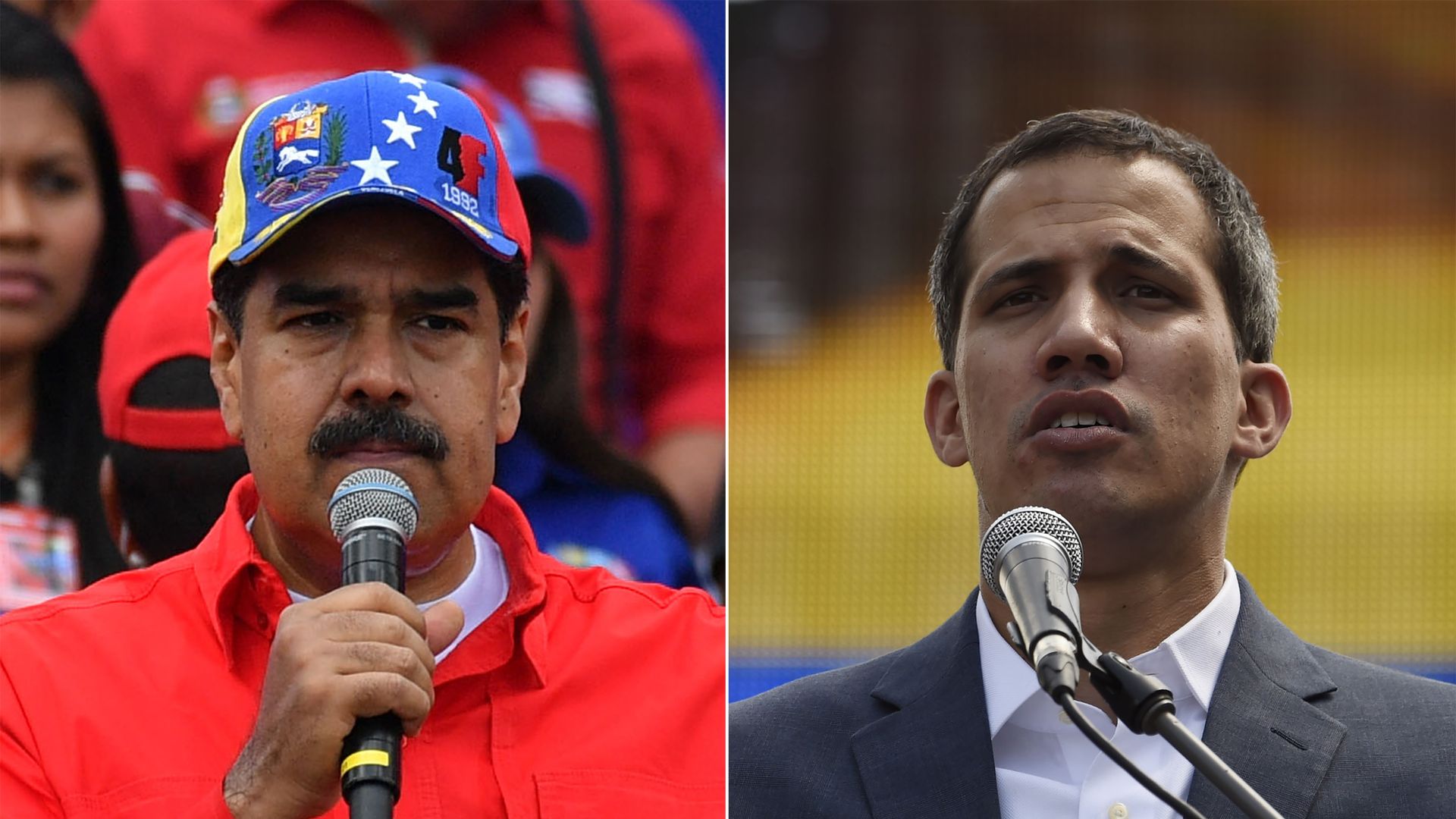 The White House is making Venezuelan leader Nicolás Maduro and members of his inner circle an offer: accept amnesty from National Assembly President Juan Guaidó and move somewhere nice or dig in your heels and face the consequences, Dave Lawler reports in Thursday's Axios World.
What to watch: The official said the administration is focused "100%" on preparing humanitarian aid to be delivered once Maduro is out of the way. Dave asked whether there were any discussions about sending troops to Colombia (based on John Bolton's notepad) and got a lengthy non-denial.
My thought bubble: The opportunity for Maduro to take a king's ransom and live on "a nice beach somewhere" has been on the table for years. The Organization of American States would have gladly financed such a package prior to Donald Trump's election, and Trump has been pushing for Maduro's ouster since he became president.
The problem is that Maduro does not live in reality, where he is despised around the world and opposed by 80% of his own people. He sees only his still-attended pep rallies where he blames American imperialism for all the country's problems.
He also continues to hold support from Cuban intelligence, Russian military, Chinese financiers, drug traffickers and his recently created Constituent Assembly packed with family members and friends.
The military option echoes Iraq in its thinking. Despite general disdain for Maduro, Chavismo and socialism remain popular in Venezuela, and Americans are unlikely to be greeted as liberators if they invade.
What's changed: With U.S. sanctions on oil, about half of Maduro's revenue will be cut and he will likely have to call on more support from Russia, Cuba and China.
Yes, but: Maduro's money supply has been draining for years, as he lost the ability to issue new debt and oil production sank to historic lows, yet he's continued to find ways to cling to power.
Go deeper: Bond markets are driving the global split on Venezuela
Go deeper