Trump signals he'll call national emergency after "waste of time" border talks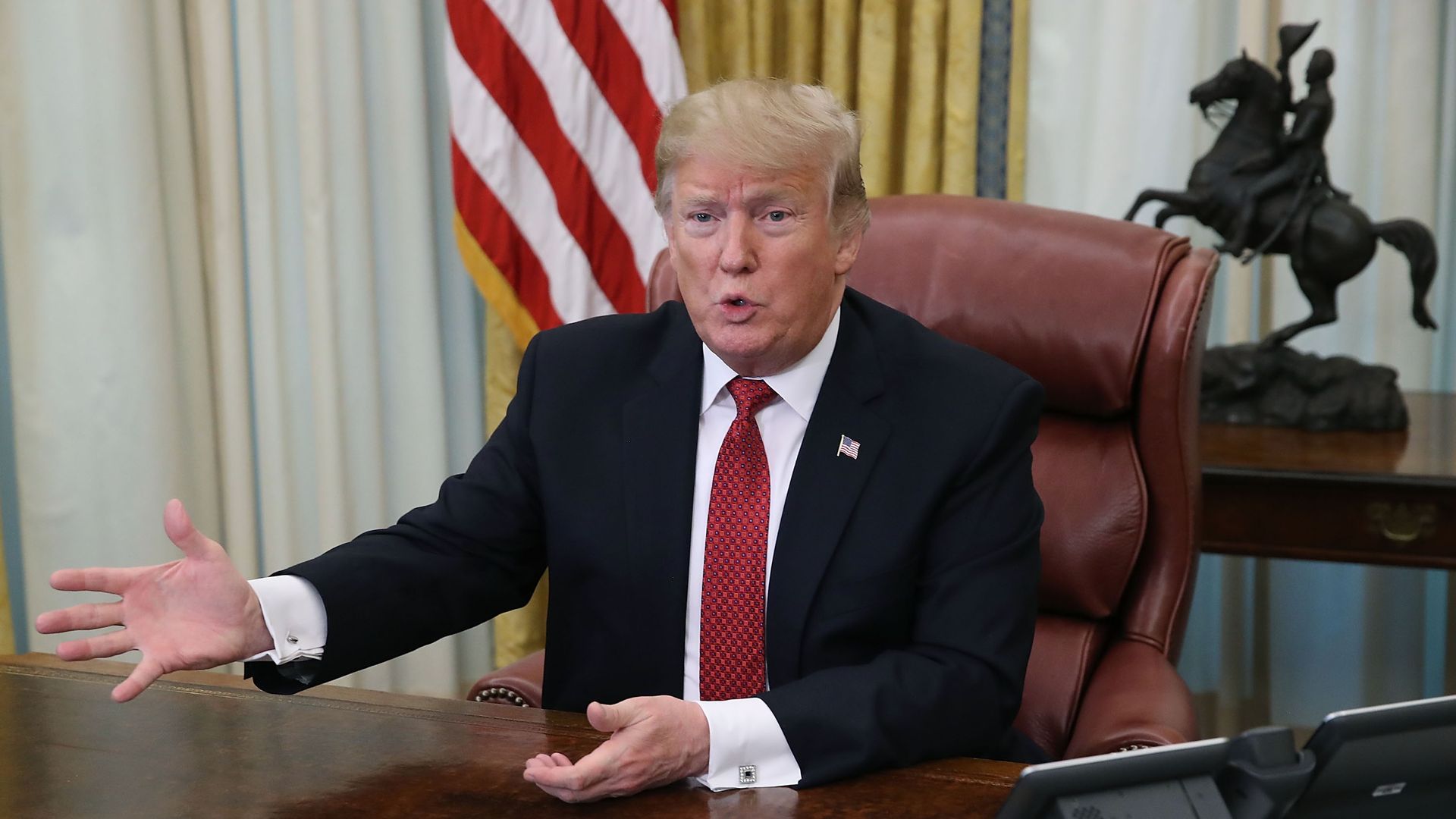 President Trump told the New York Times in a wide-ranging interview that negotiations with Democratic lawmakers will have been "a waste of time" if House Speaker Nancy Pelosi doesn't provide funding for a border wall, and signaled that he has laid the groundwork for a national emergency if no deal is reached.
"I think Nancy Pelosi is hurting our country very badly by doing what's she doing and, ultimately, I think I've set the table very nicely. ... I've set the table. I've set the stage for doing what I'm going to do."
Why it matters: There are two weeks until the Feb. 15 government shutdown deadline, and while the House and Senate have come together in a bipartisan conference to negotiate a border deal, both sides have drawn their red lines and don't seem to be budging. If Trump does move forward with an emergency declaration, it will likely trigger a legal challenge.
Go deeper: More highlights from the NYTimes interview
Go deeper