PG&E employees are bracing for bankruptcy fallout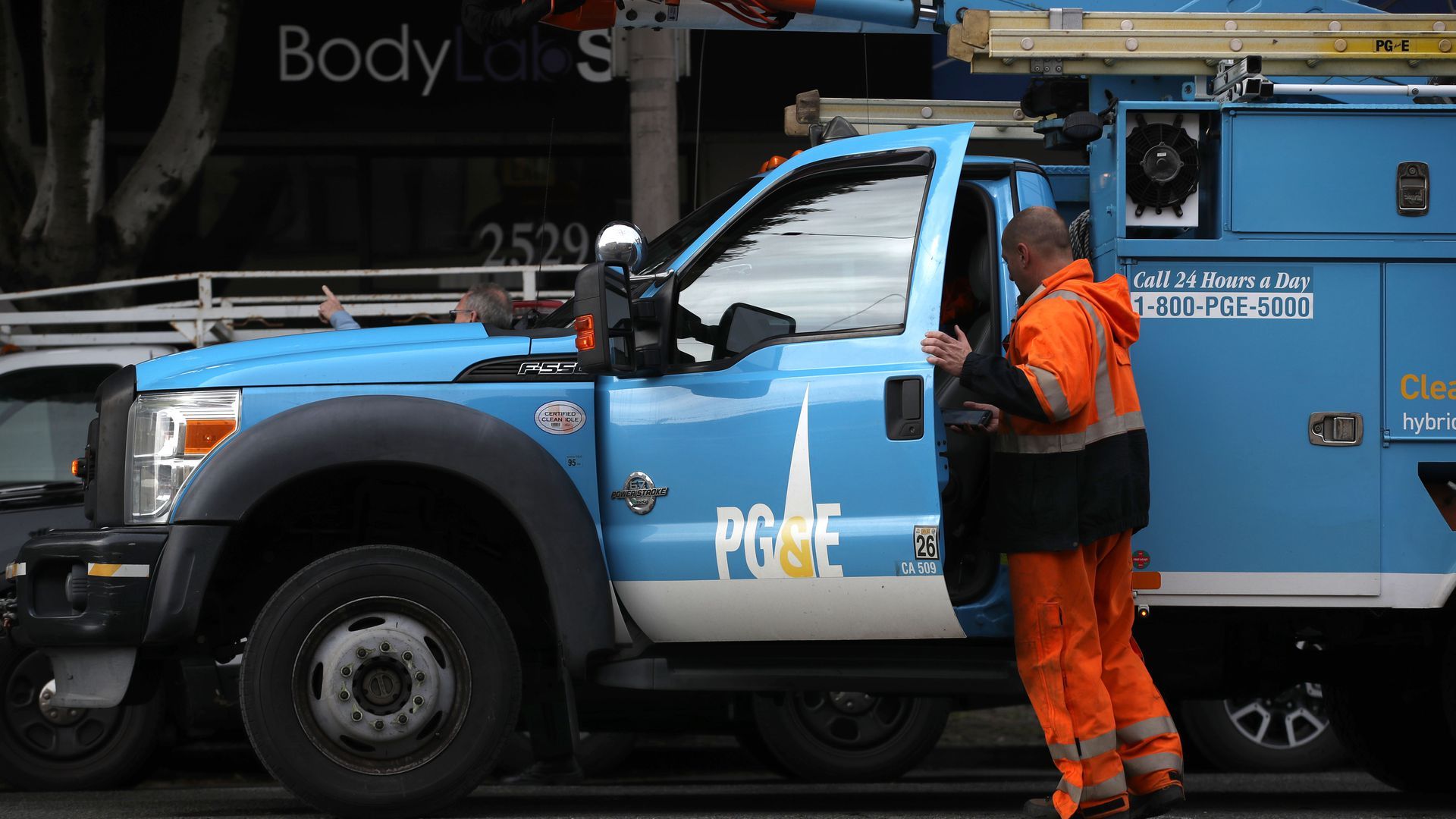 PG&E employees say they are worried about what's at stake for pensions, the health of their 401(k)s and other unpaid obligations from the company as it enters the bankruptcy process.
Details: Though PG&E said it will continue to pay employees' wages, health care and other benefits, many employees expressed major concerns that the company will renegotiate worker contracts in an effort to cut costs. The bankruptcy process is expected to be lengthy and complicated.
Background: PG&E filed for bankruptcy earlier this week, seeking protection on potentially billions of dollars in liability costs for its role in deadly wildfires across California.
Several union members are worried about receiving payments — uncashed paychecks, paid out vacation and severance agreements — owed by the company before it filed for bankruptcy.
Employees who received checks more than 180 days before the company filed for bankruptcy, or if they are owed more than $12,850, become creditors in the bankruptcy process — putting total payment of that money at risk since it's paid out after more senior debt holders, as is standard with Chapter 11 bankruptcy protection.
The volatility of PG&E's share price has hit employees' 401(k)s. The stock has rallied in recent days, despite the bankruptcy filing, but has recently fallen as low as $7 from $48 in November, before the deadly Camp fire broke out.
"I myself have taken a pretty hefty hit. A significant part of my 401(k) was in PG&E stock," John Mader, who works as an engineer at a PG&E service center and heads the Engineers and Scientists of California (ESC) union, tells Axios. The ESC represents 3,700 of PG&E's 24,000 employees.
Analysts are less optimistic employees like Mader will recoup those losses in the near term — analysts' average price target for PG&E by the end of the. year is $14, according to FactSet.
Employees also say they're anxious about whether or not their pensions will be put into play by outside creditors during the bankruptcy process, potentially changing labor agreements, which could impact pension plans and other benefits.
IBEW, a union that represents 12,000 PG&E employees, says this prospect is unlikely.
In a statement, PG&E spokesperson Paul Doherty tells Axios: "There are no changes to the company's tax-qualified pension plan or life insurance benefits, and the company will continue to make regular pension contributions to that plan as normal."
Go deeper